In Nimbus Note, you can customize the preview of the video added to the note.
Paste the video into a note.
Click "Preview" at the bottom of the video or select "Change preview" from the video menu.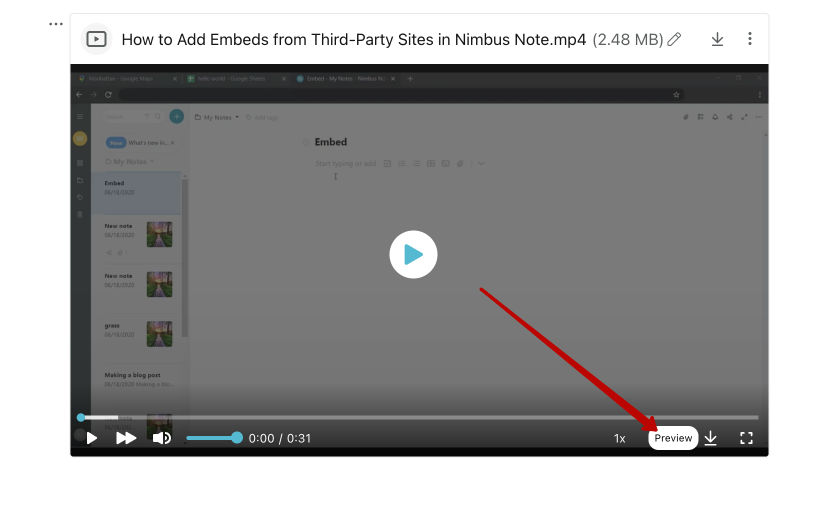 From the Change Preview menu, select one of the options:
First frame – in this case, the preview will show the very first frame of the video.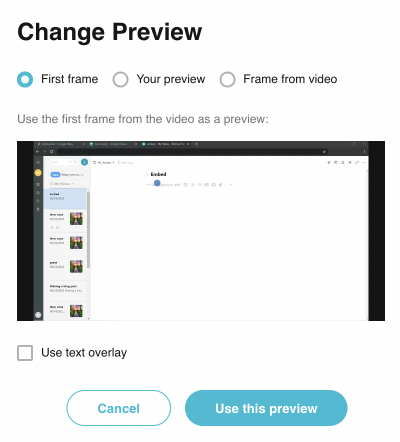 Your preview – allows you to upload any image as a preview of the video.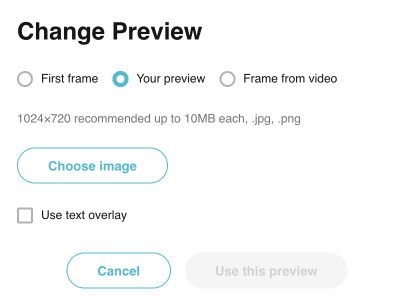 Frame from video – using this option, you can select a frame from the video that will be displayed as a preview.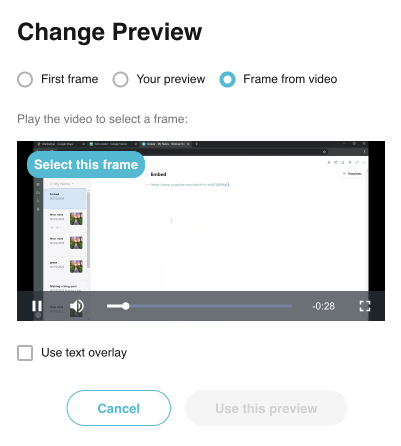 You can also add text to your video preview. For this, enable the "Use text overlay" checkbox, enter the desired title and select a text color.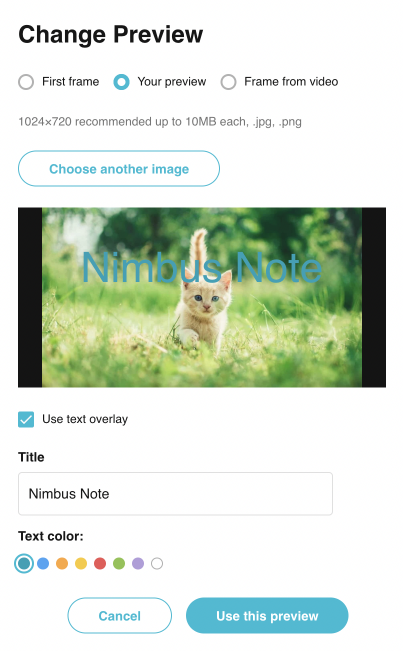 Your customized preview will be shown on your video.