In Nimbus Note you can set a logo for your organization. This will later be displayed in the client and in embeds. You can also set a logo for the login page.
Organization branding #
Organization logo #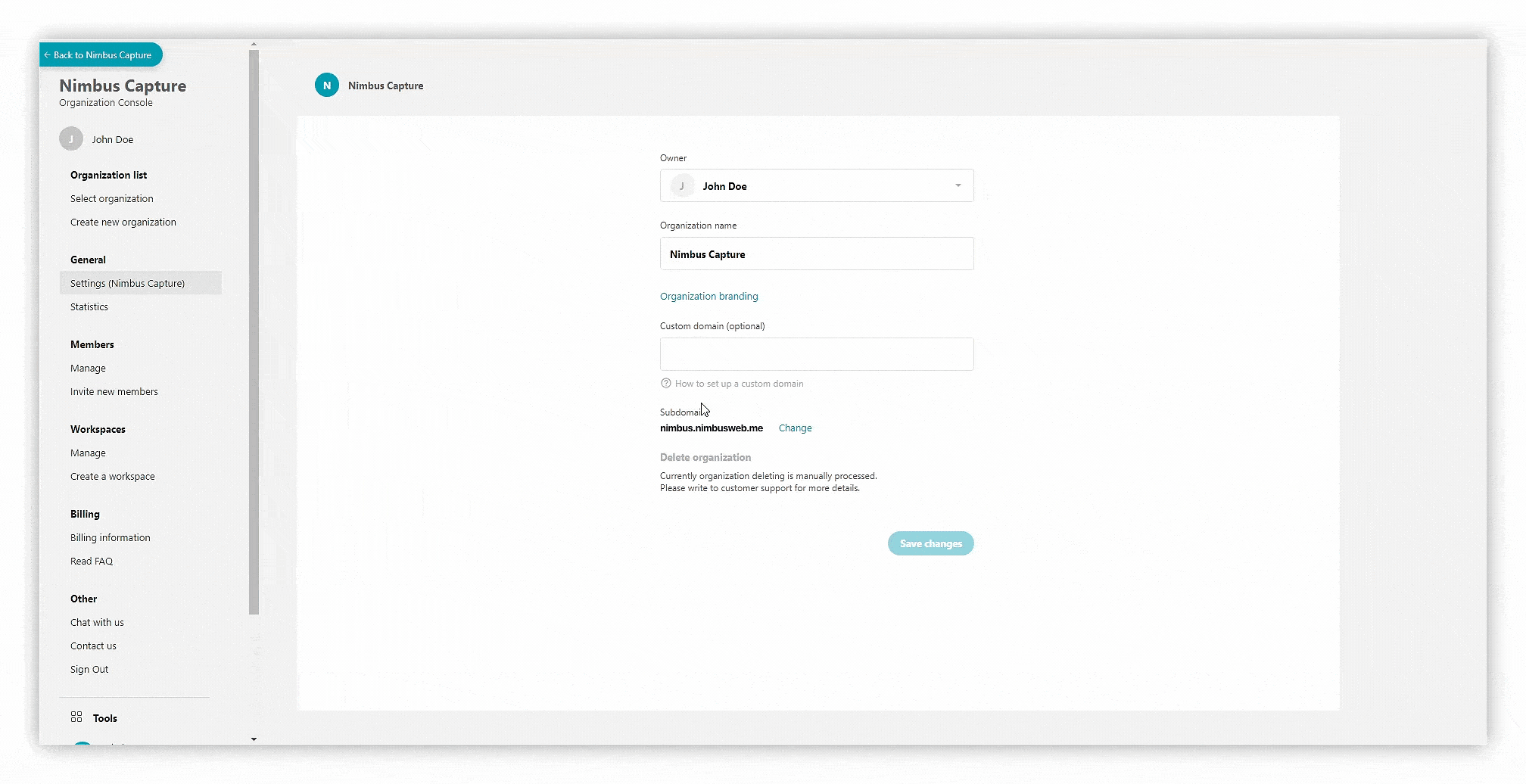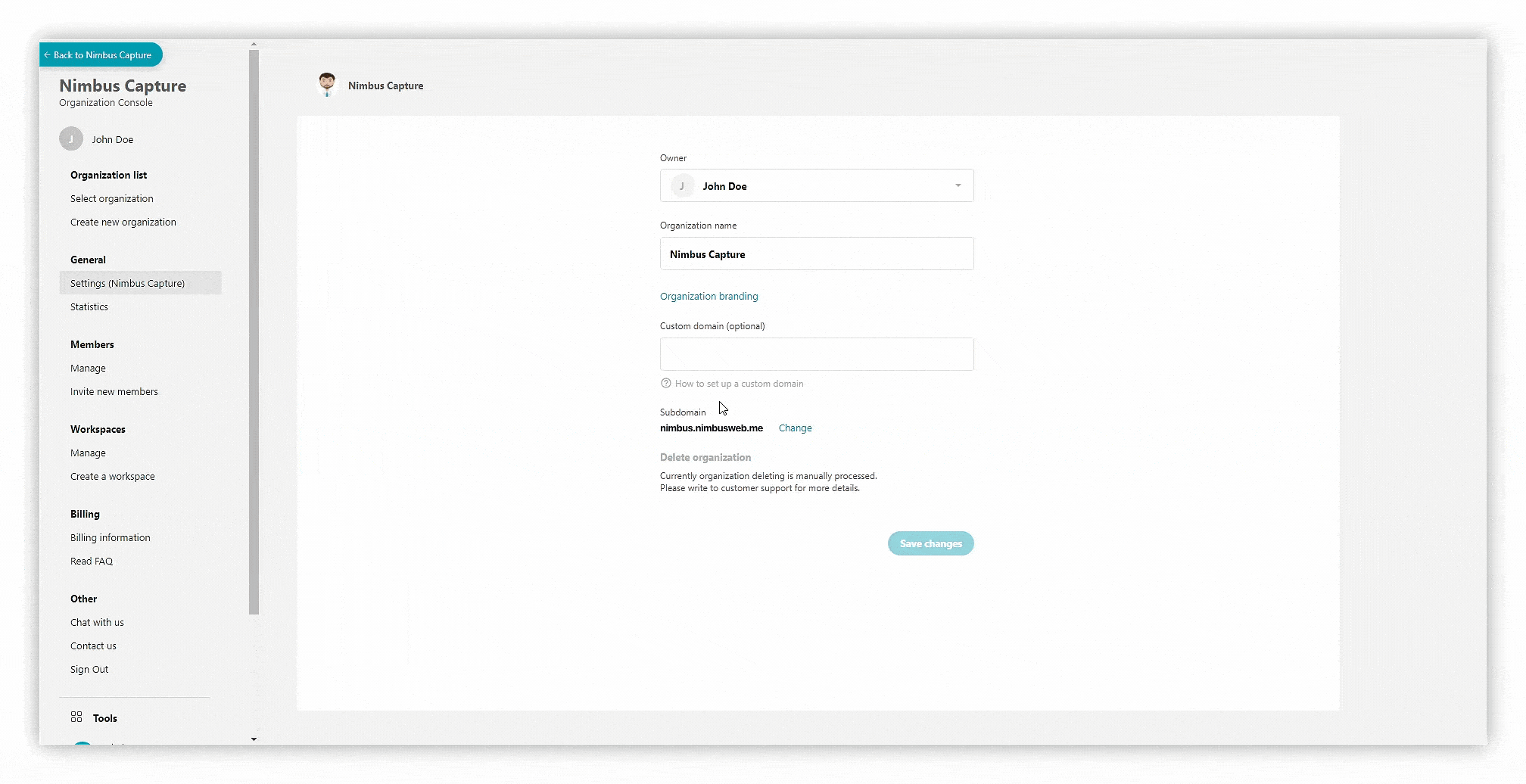 To set an organization logo you need to: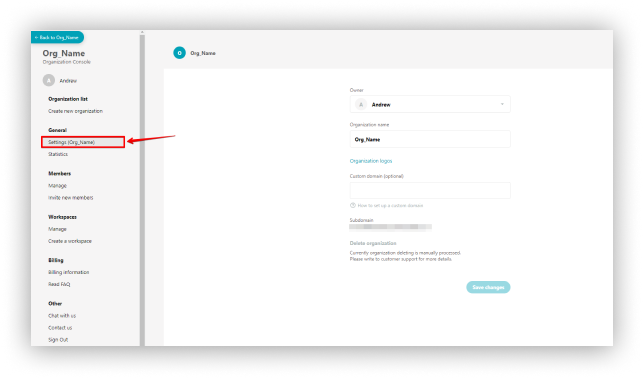 Click on Organization branding.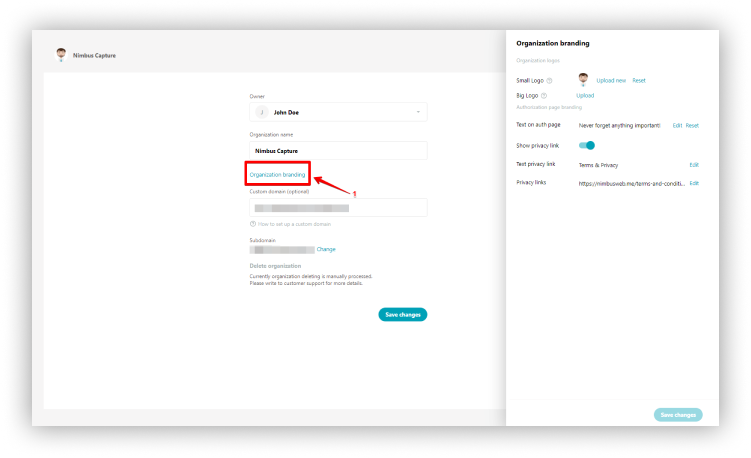 Upload small logo to display the logo in the organization settings, embedded objects, etc.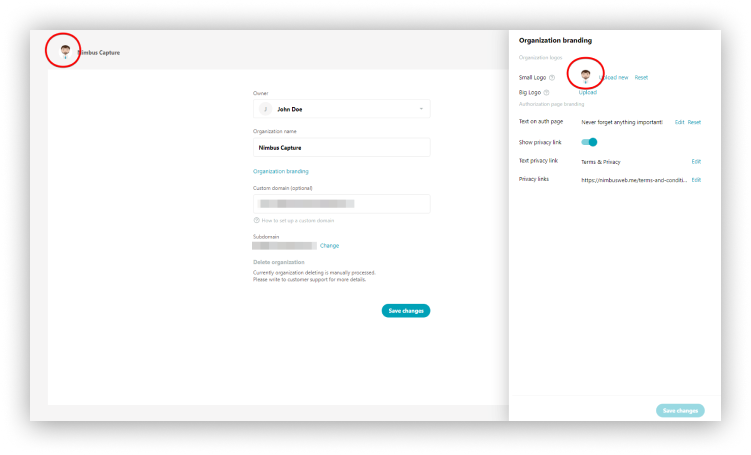 Upload big logo to display on the sign-in page, error pages, etc.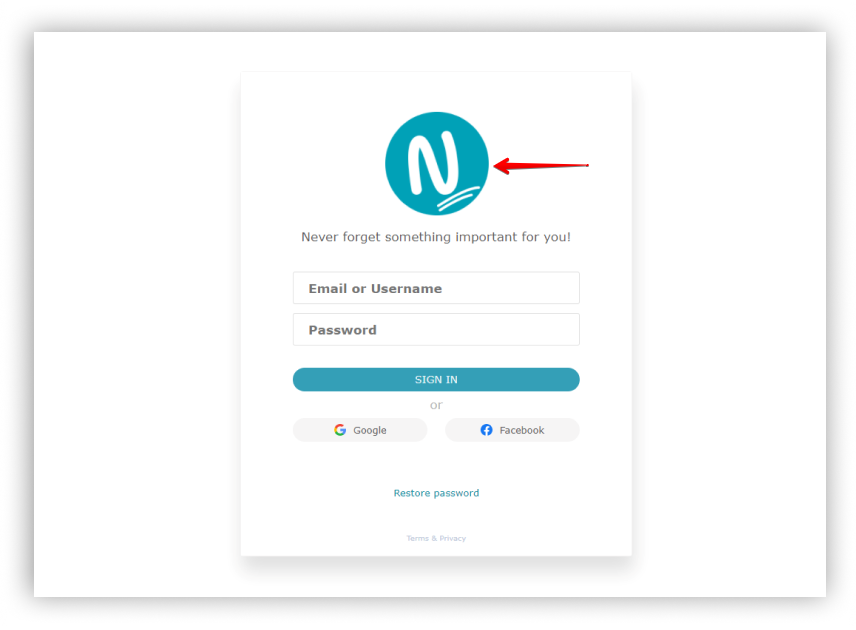 ☝ Note: If you have added a big logo of the organization and indicated its name, then this data will be used in emails sent to members of the organization – for instance, when you invite members or mention them in pages.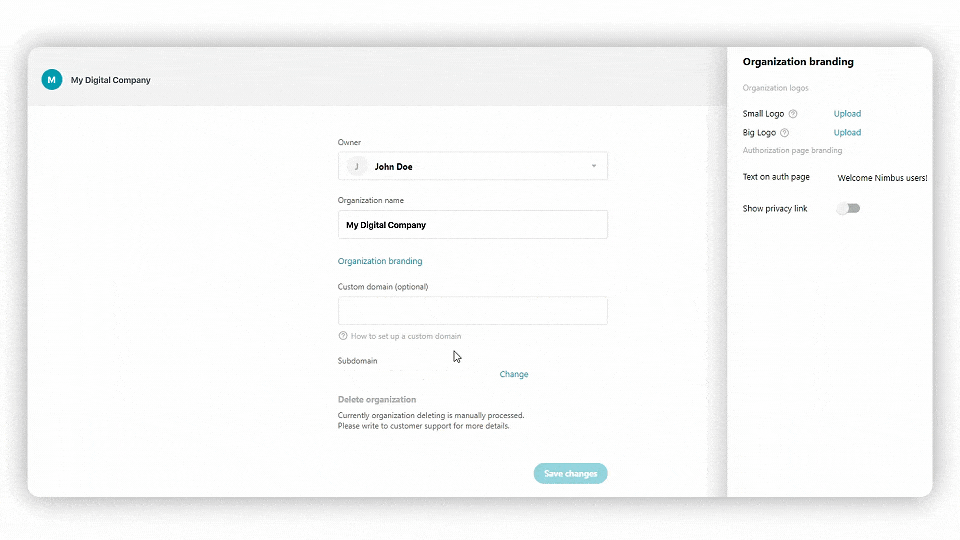 Authorization page branding #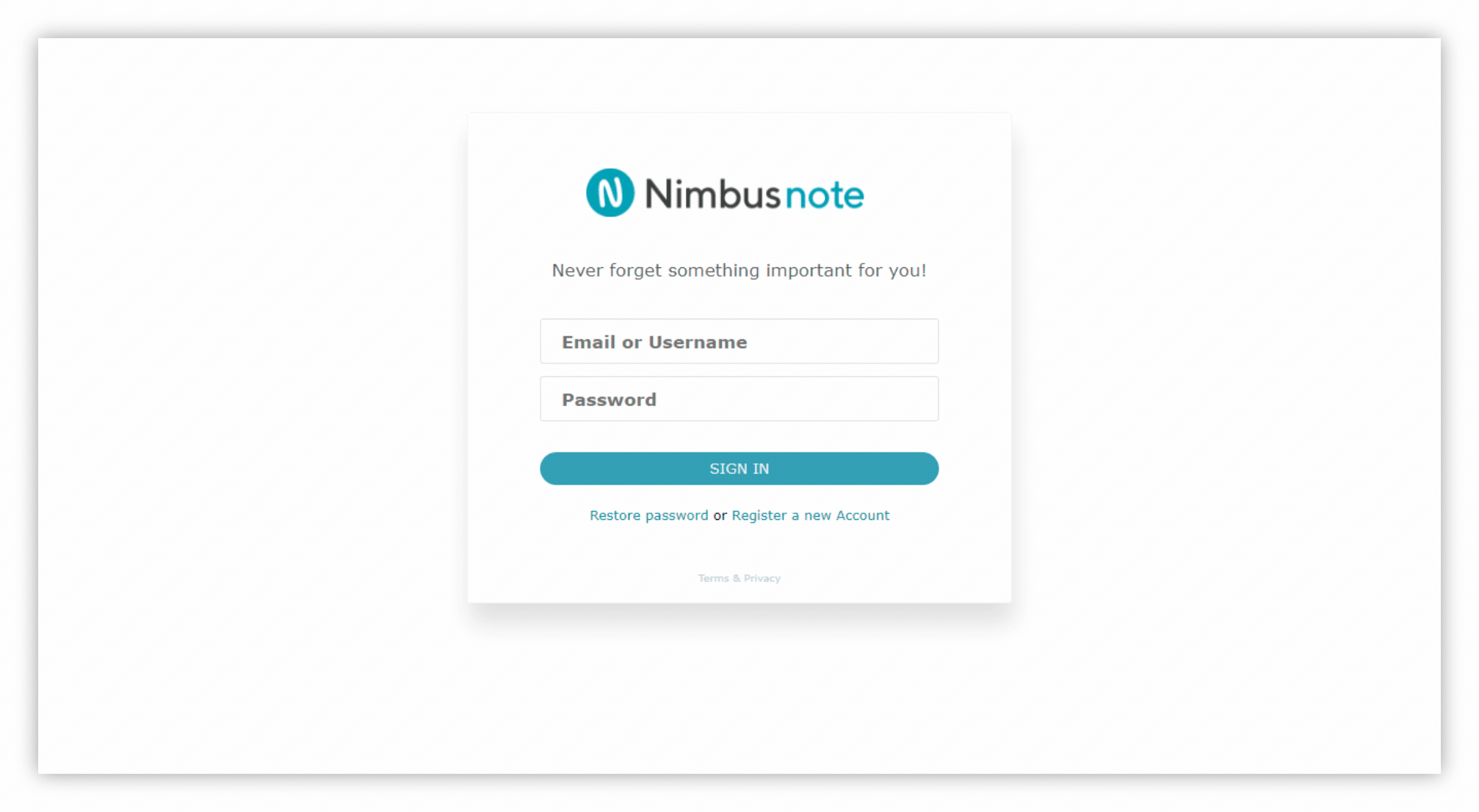 Write a welcome text for members of the organization (instead of the default standard welcome).
Provide your link for the Privacy Policy (or remove it).