Resize columns & hide/show side bar #
Sometimes you need more space to work with your pages. You can always change the size of the columns, as well as hide the left sidebar for your convenience.
Pull the edge of the sidebar to resize the column
Click on the arrow or use keyboard combination ctrl + opt/alt + s to hide the sidebar
Hover the cursor over pages / folders / tags / trash icons to show content
Click on the menu or use ctrl + opt/alt + s to open the sidebar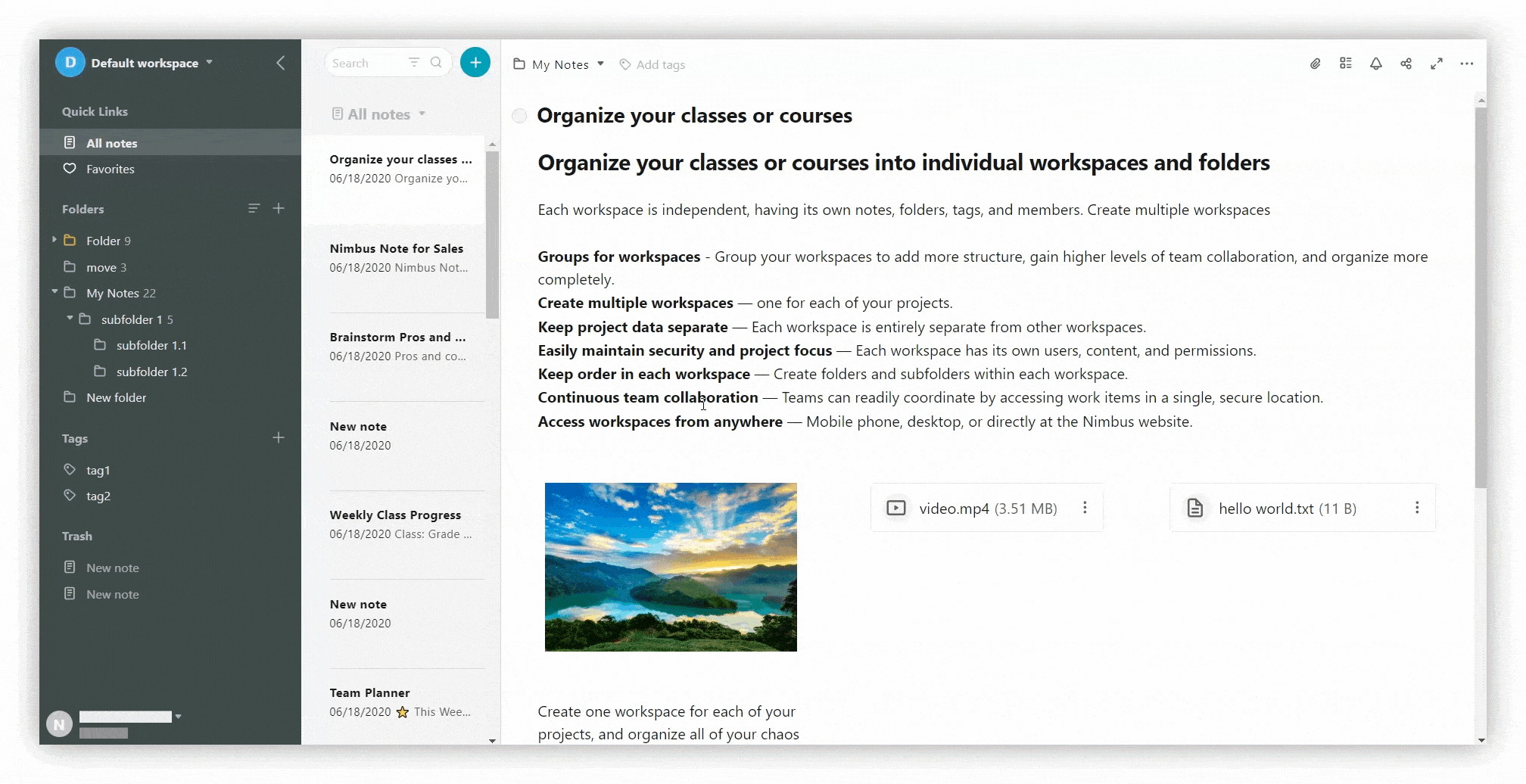 Navigate through workspaces and organization #
If you have several workspaces or have been invited to a friend's/colleague's workspace or to another organization, you can easily switch there.
Click on your account to switch from your personal account to an organization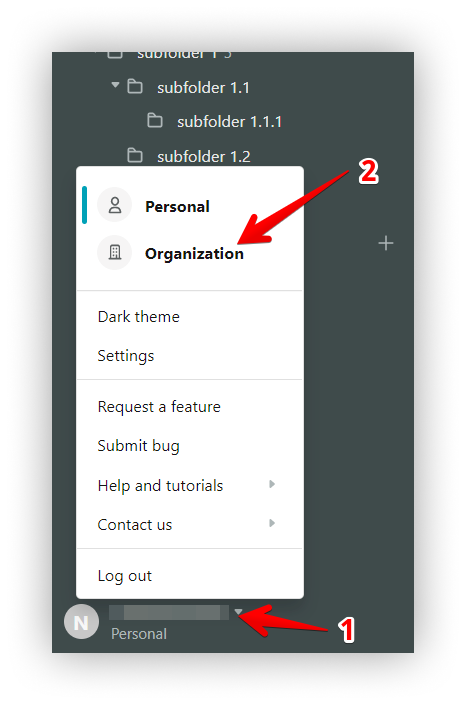 Click on the workspace to display a list of workspaces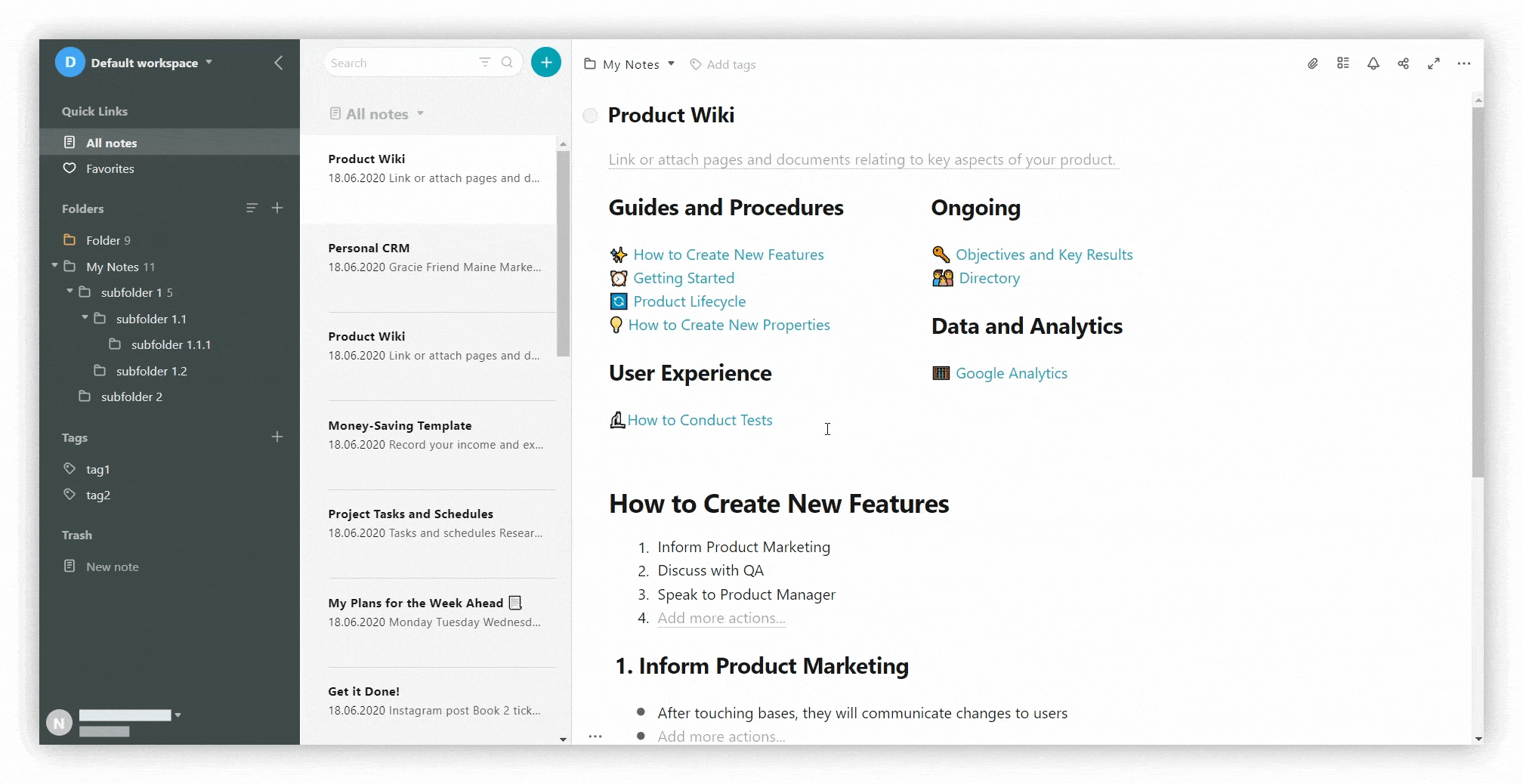 Collapse folders, move pages & folders, and change tags #
You can always create an unlimited count of folders and subfolders, and move them as you do on your computer.
Click on the arrow icon to show all subfolders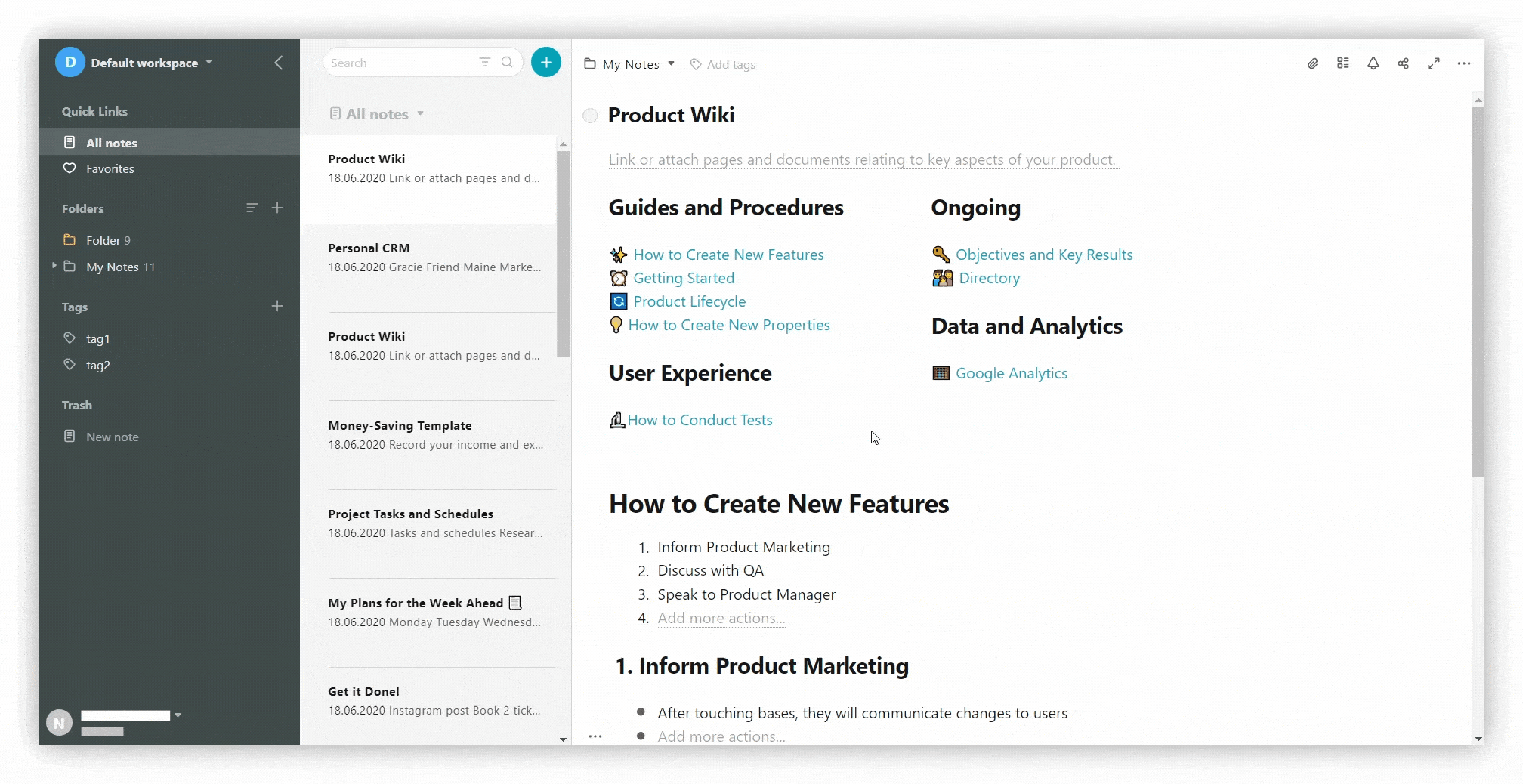 Select a folder and drag it to another folder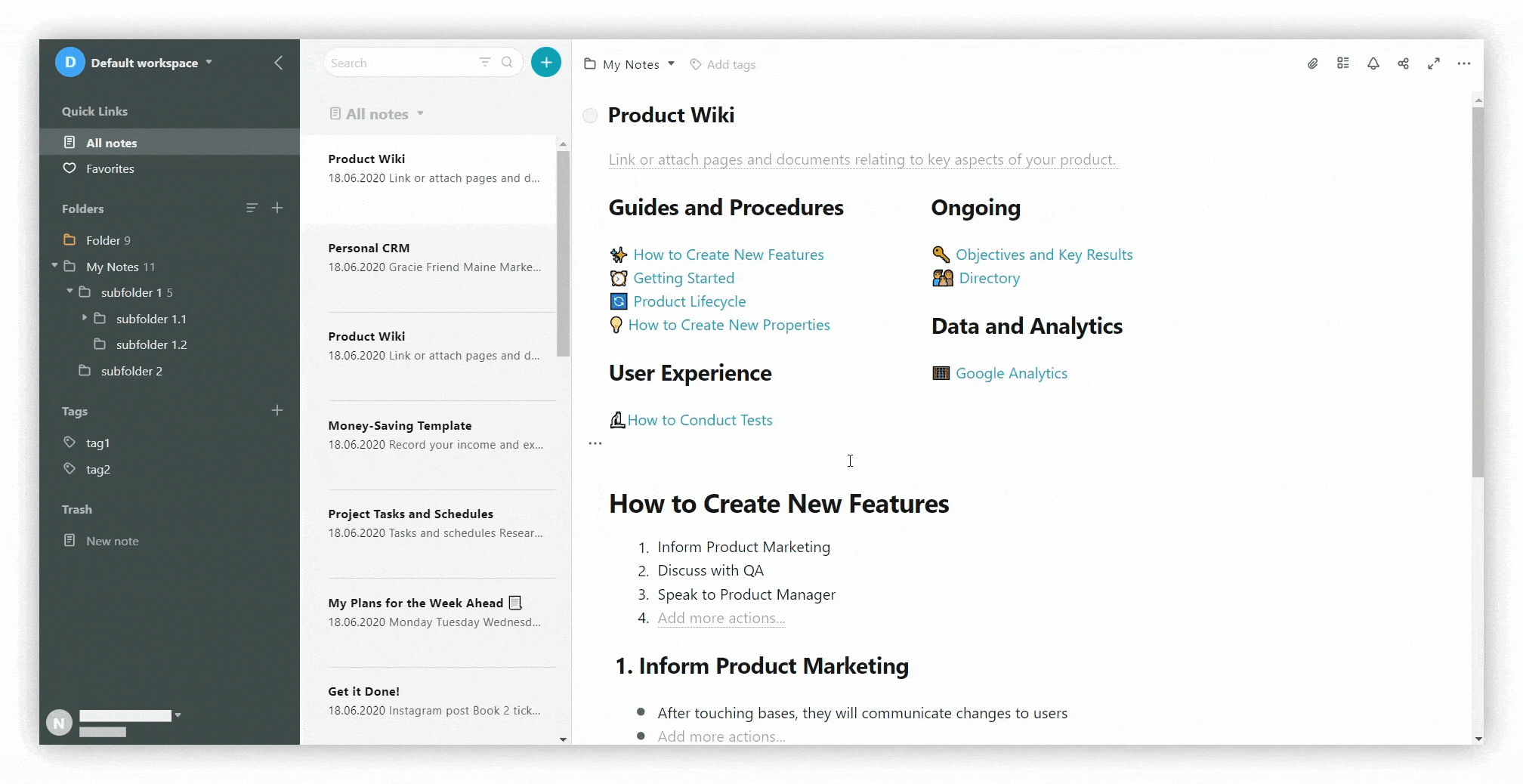 Select several pages and move them to another folder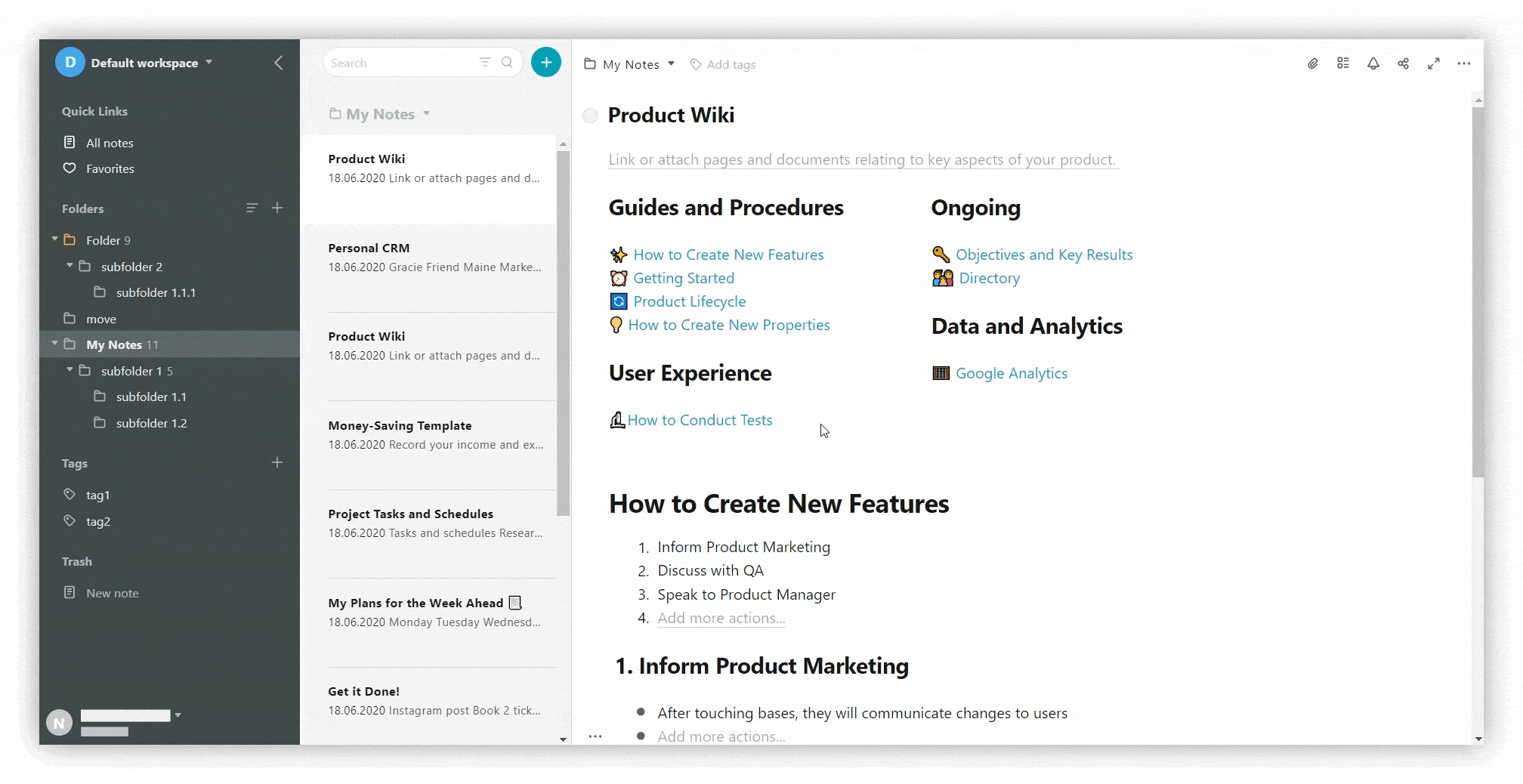 Select multiple pages and add/change tags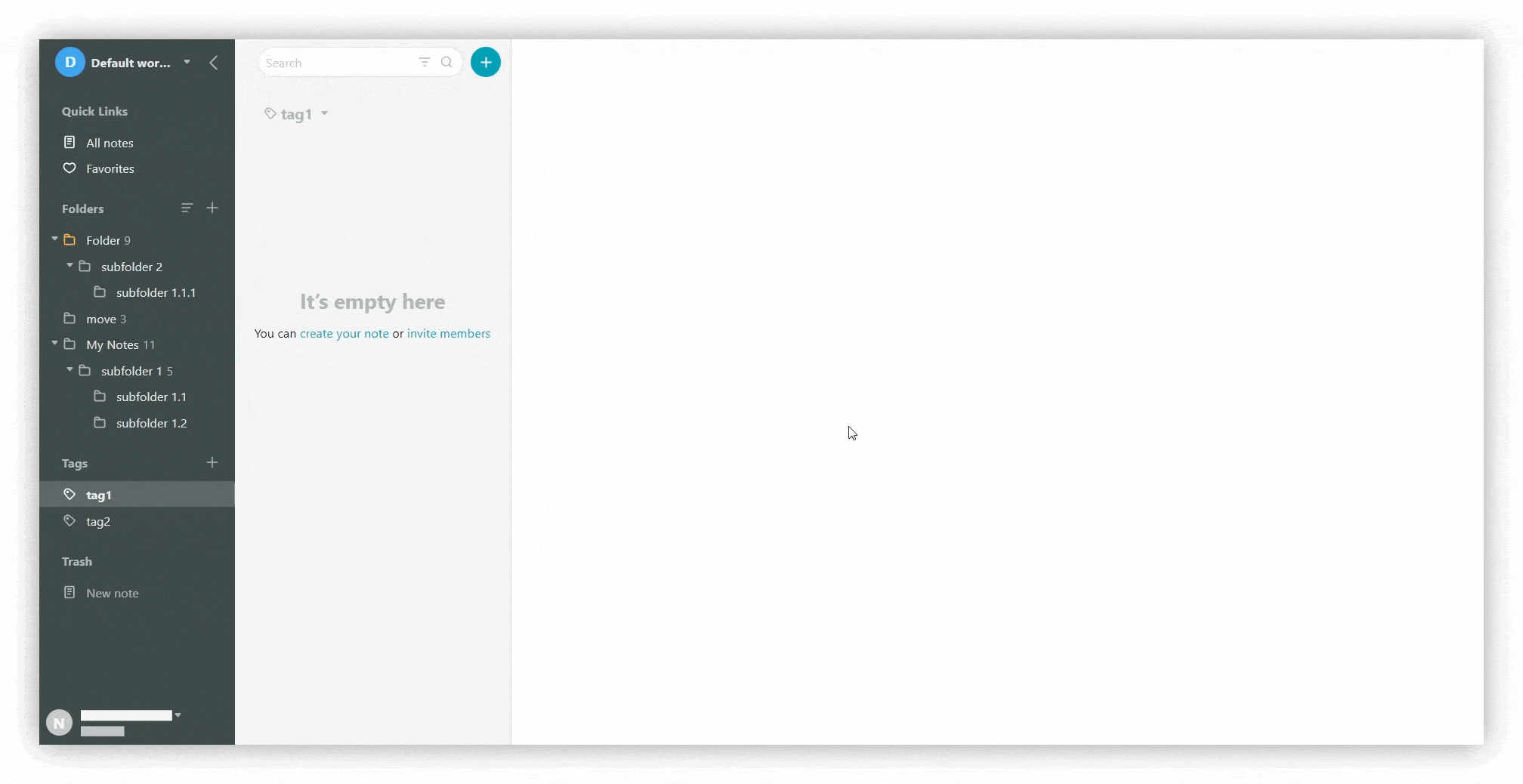 Expand pages to full width #
Click on the three dots menu
Select Appearance
Toggle Full width on or off, or use cmd/ctrl + ⌥/alt + w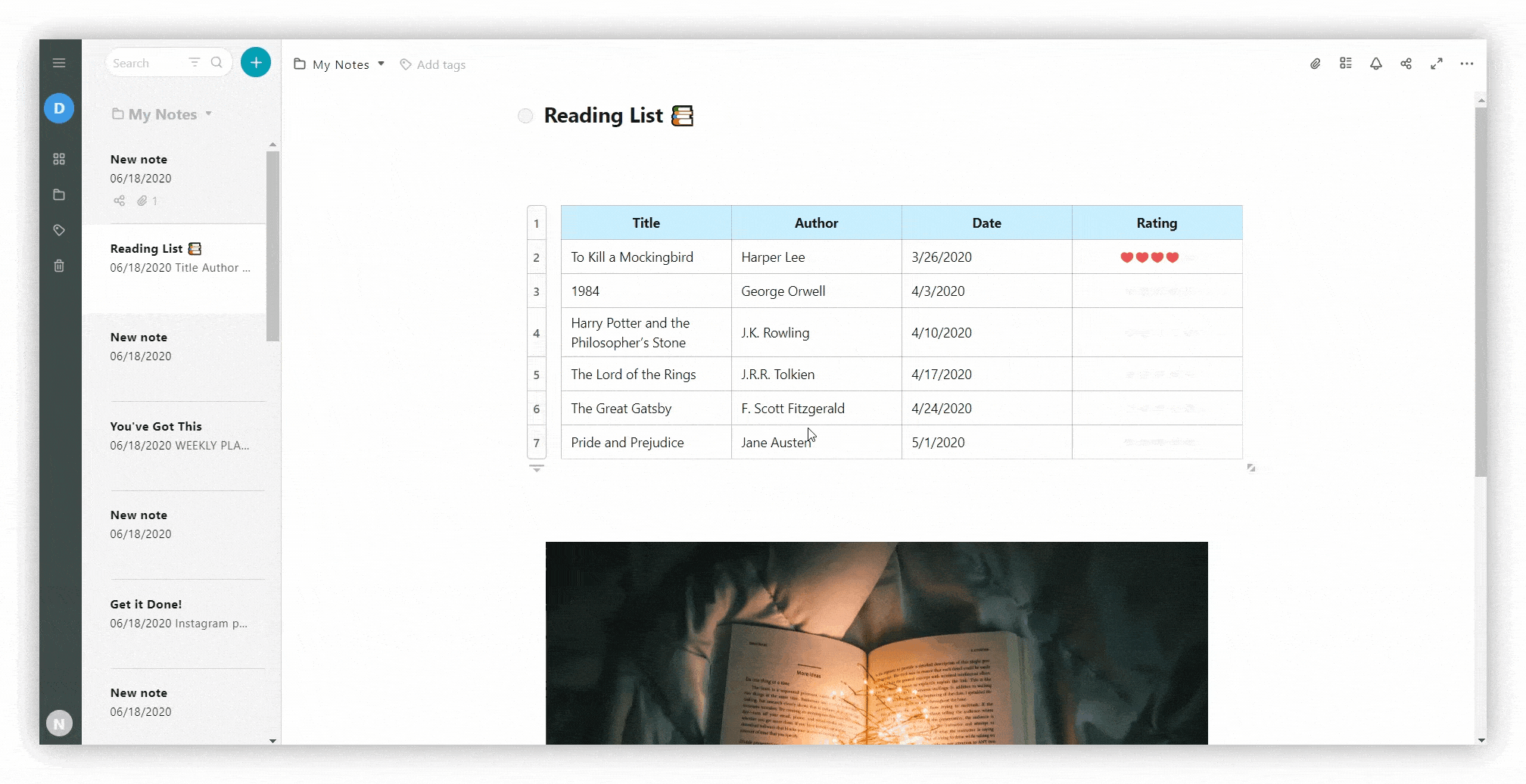 Full-screen mode for pages #
On the panel select Open in full-screen or use cmd/ctrl + /
Exit the full-screen mode or use cmd/ctrl + / to switch to normal view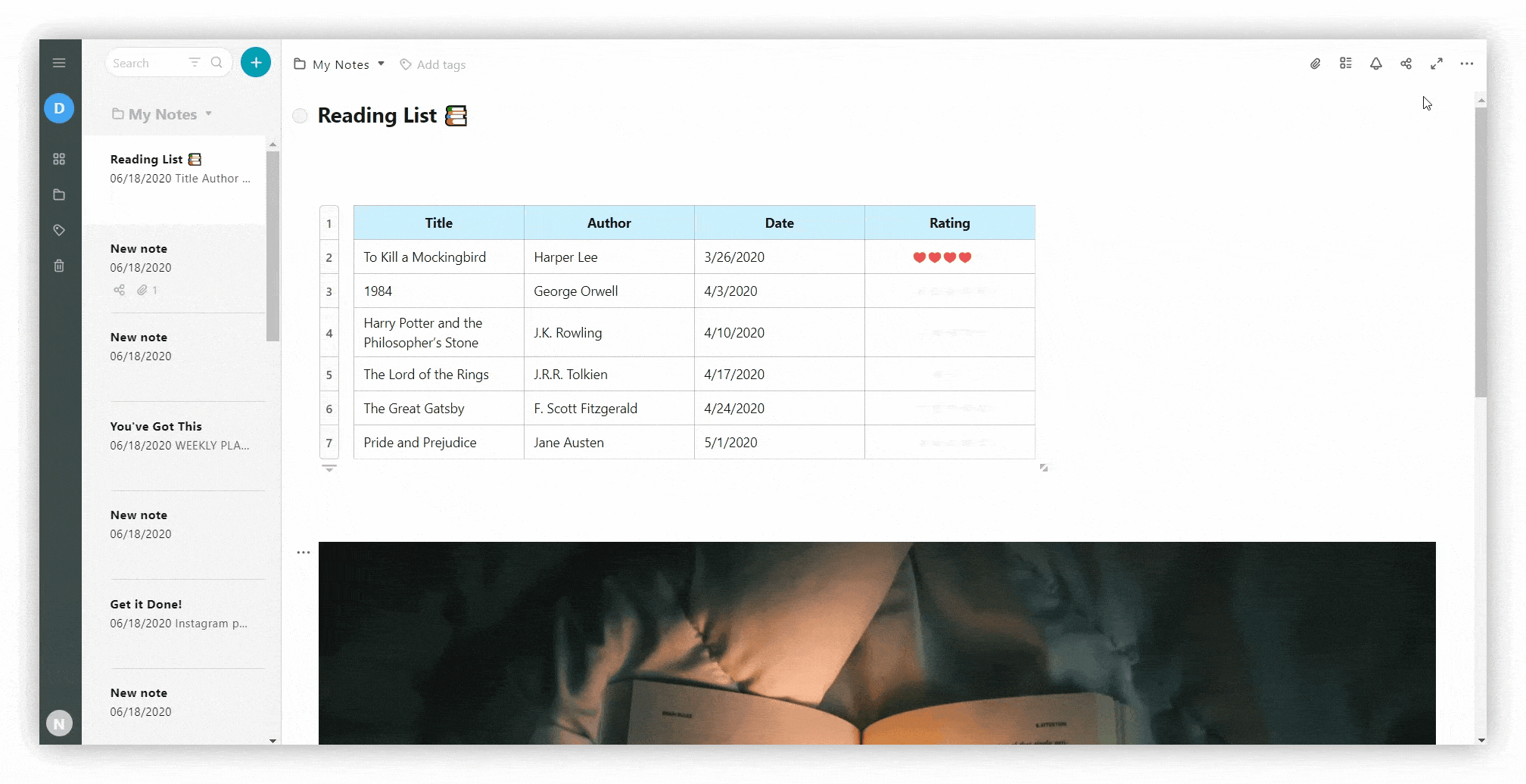 Drag-n-drop blocks #
Click and drag the block to the right/left, or up/down