Creating a block through the menu #
Сlick on the three dots menu.

Click on Add block.
Select Above / Below / Right / Left.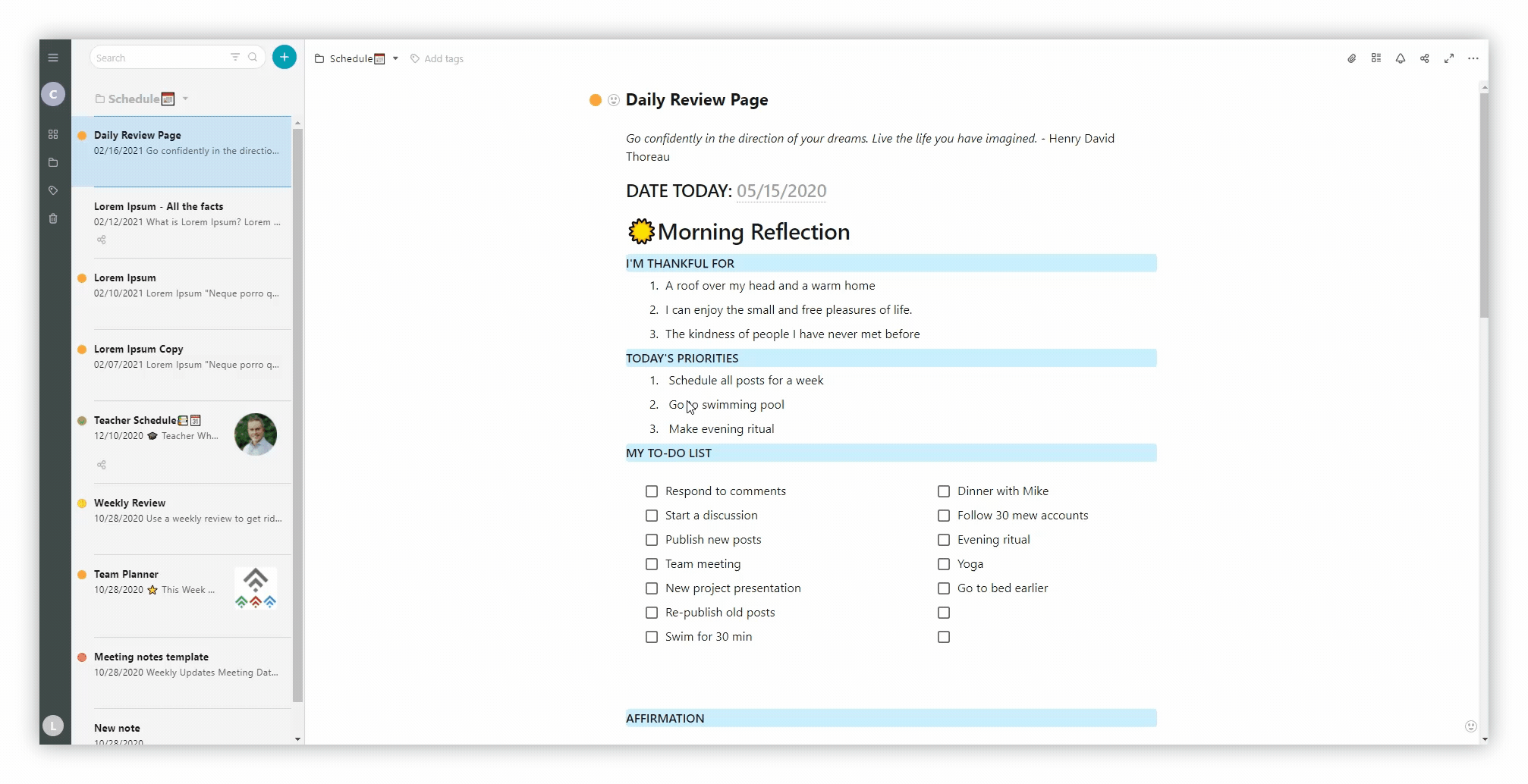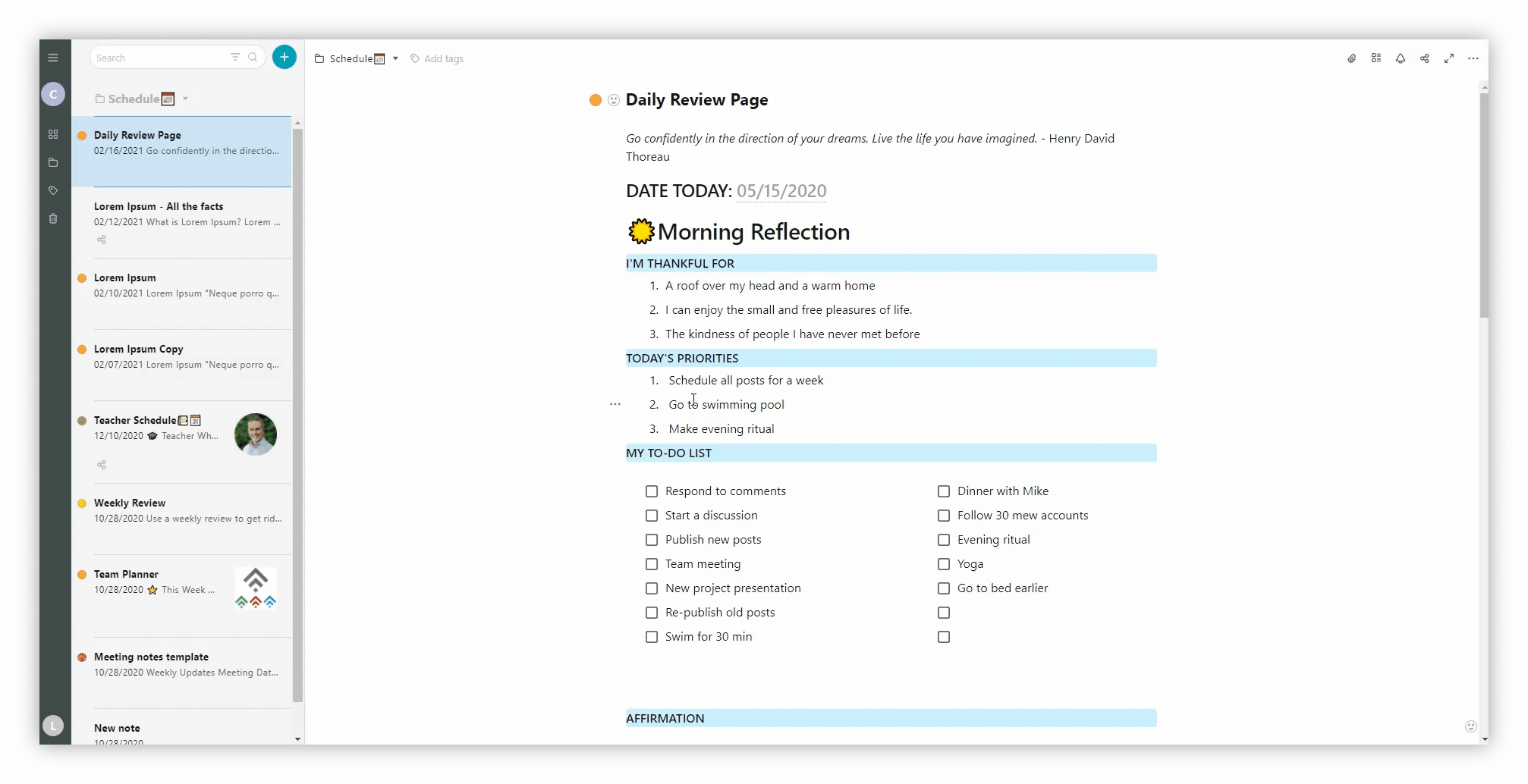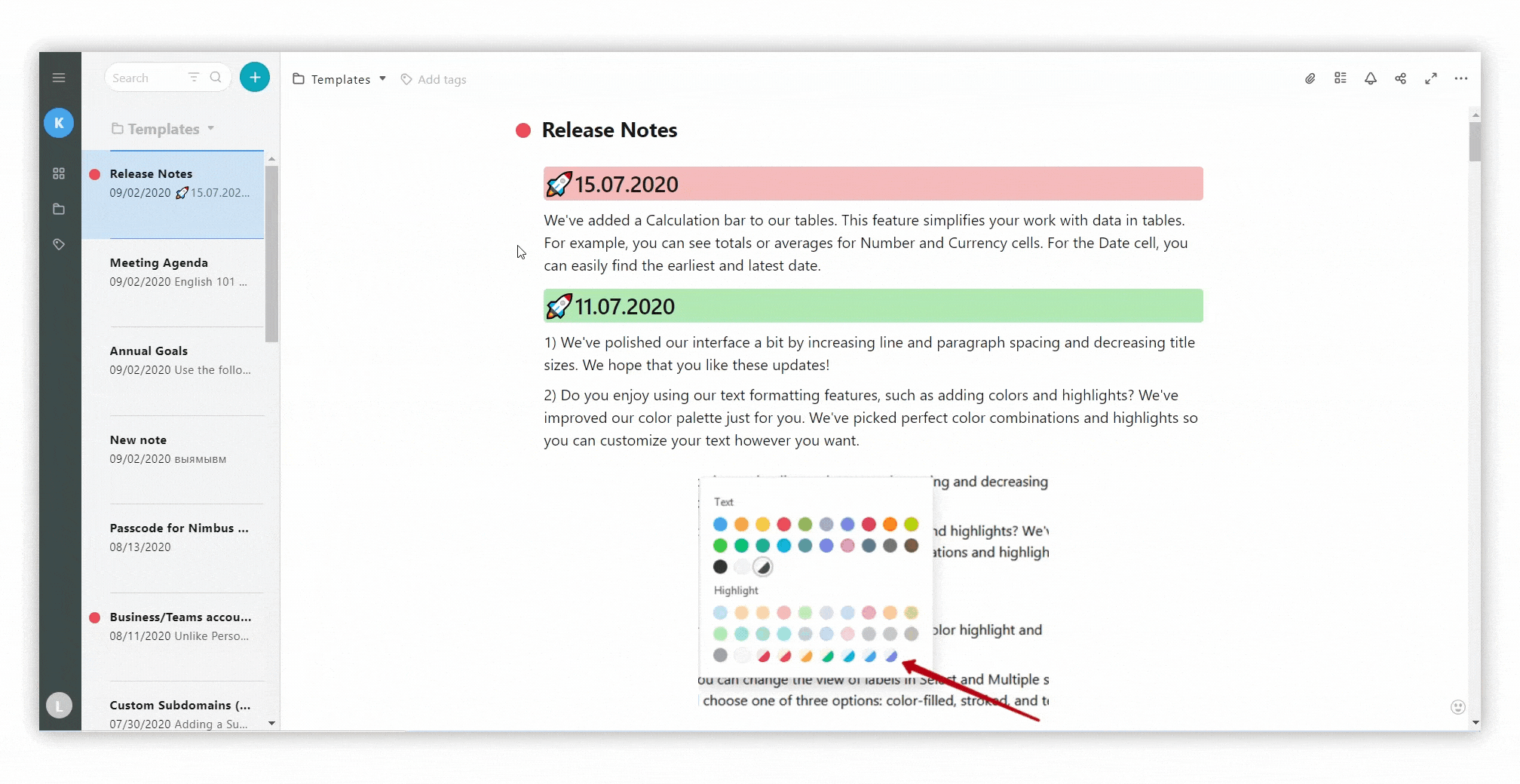 Drag-n-drop blocks #
Click and drag the block to the right/left, or up/down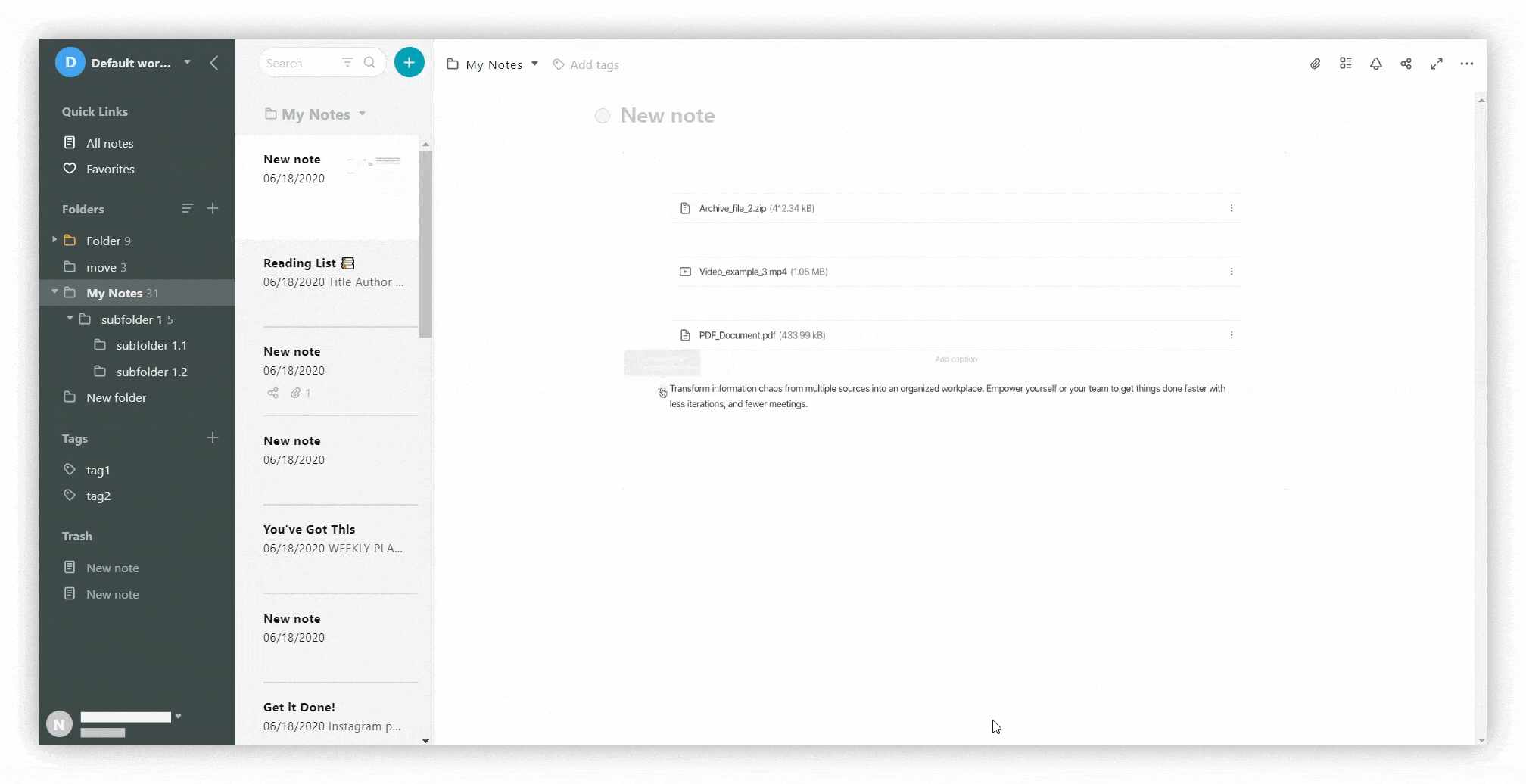 Quick creation of a new line between blocks #
In order to quickly create a new line you need to do the following.
Double-click between two blocks. For example:
between a picture and a file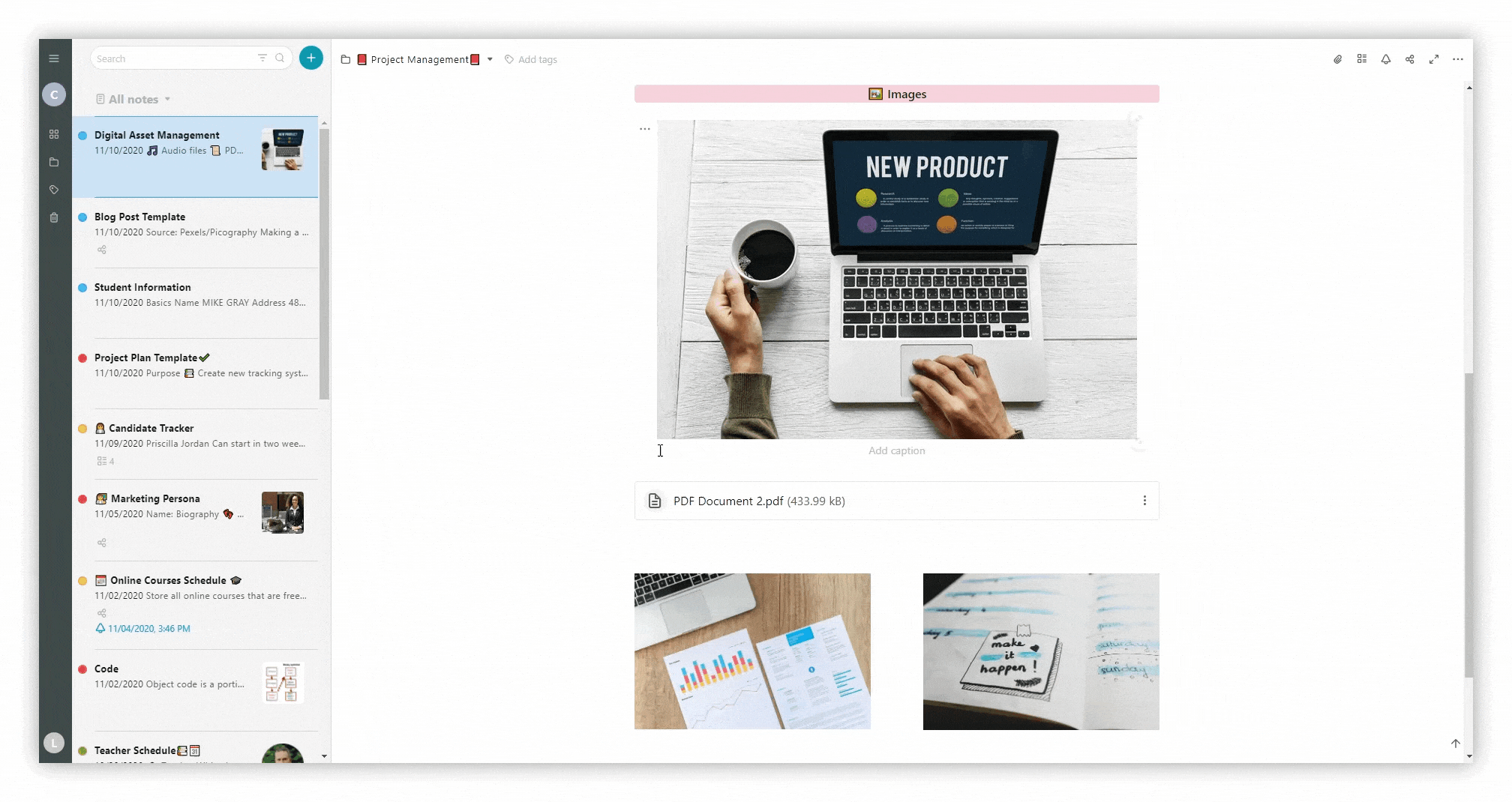 between tables, or between a picture and a table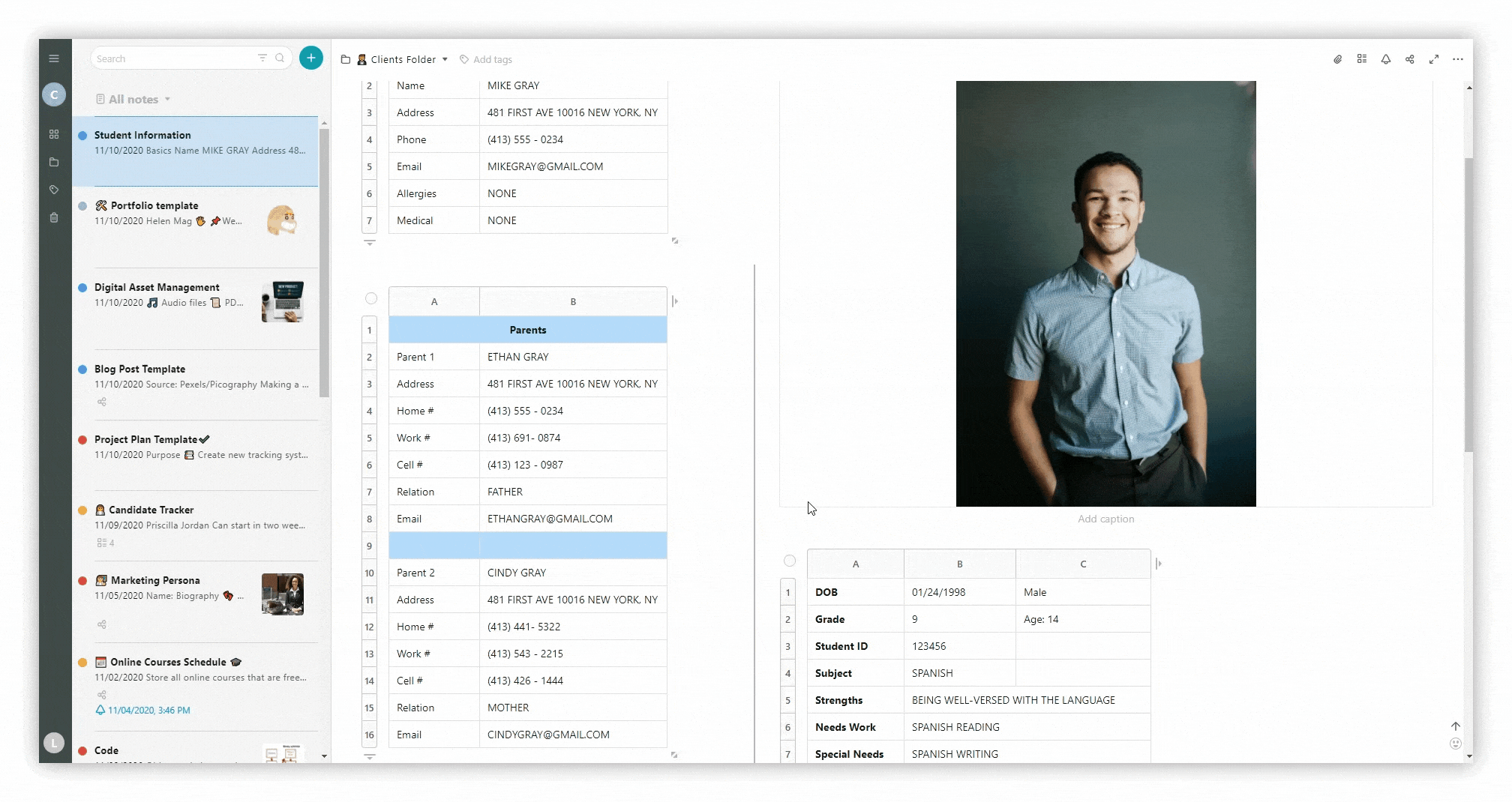 between text and a picture, or between a link and file