By adding Google Data Studio reports to Nimbus Note, you can:
Monitor the current situation in real time.
Share reports with team members and company clients.
How do I copy an embed code from Embed Google Data Studio? #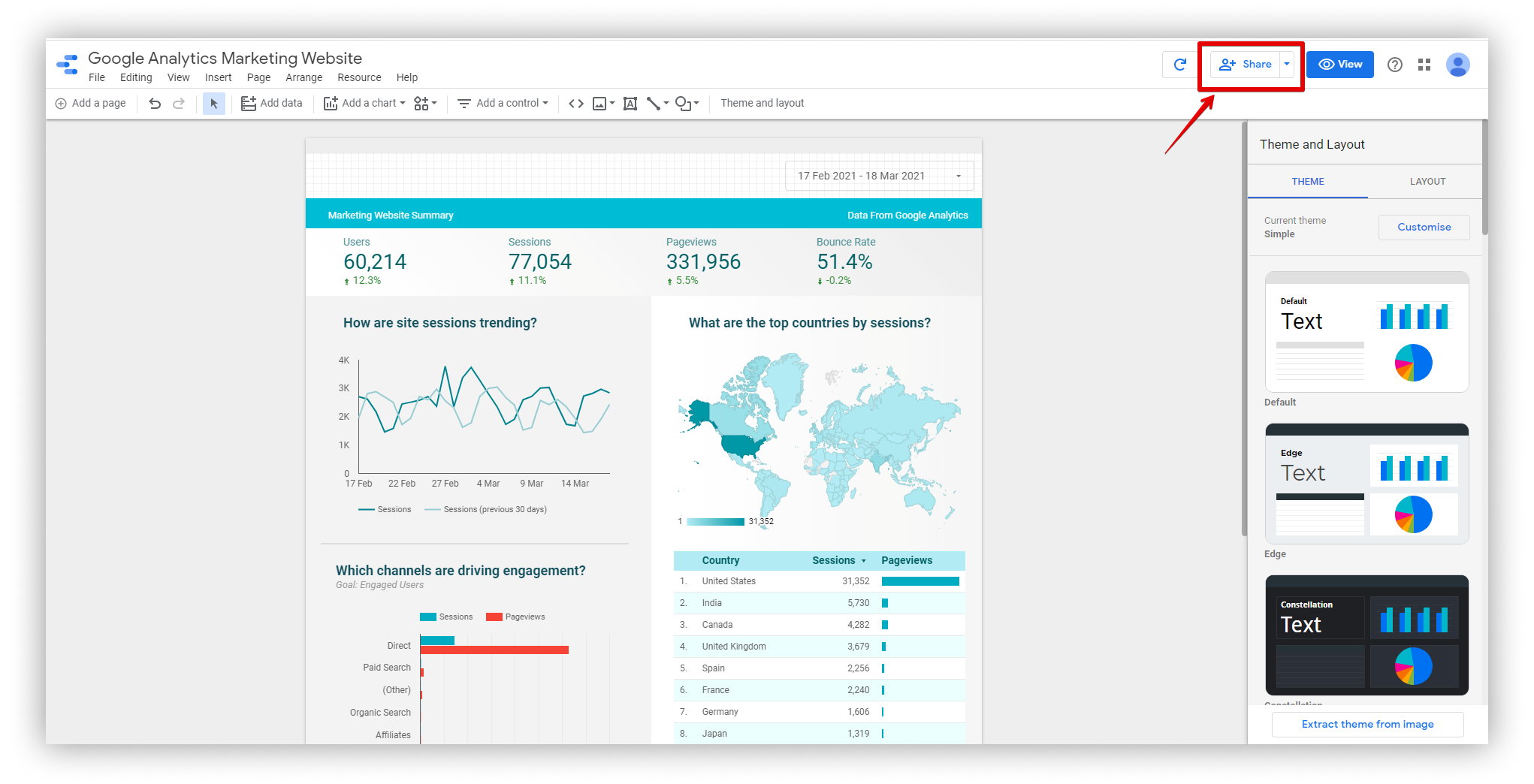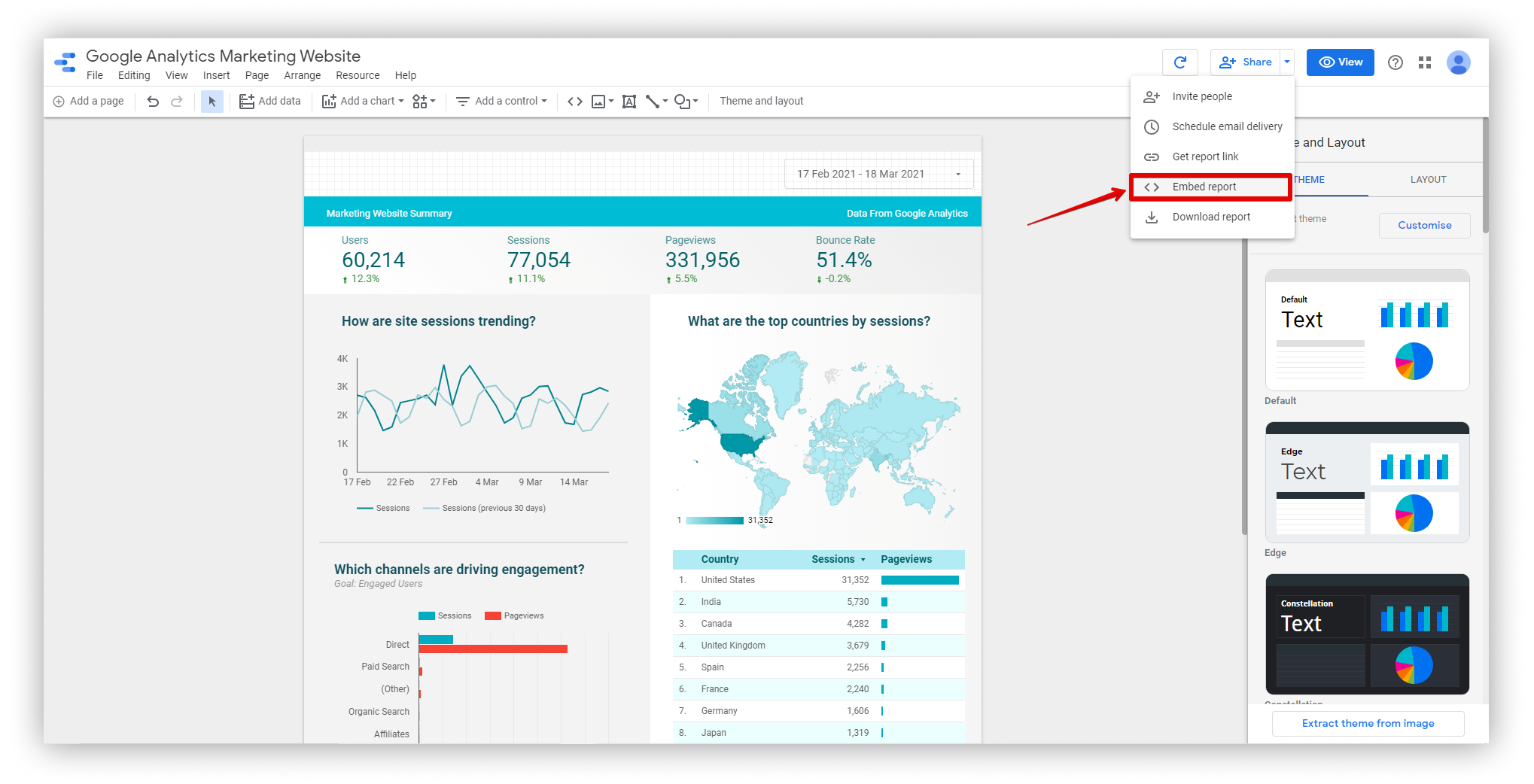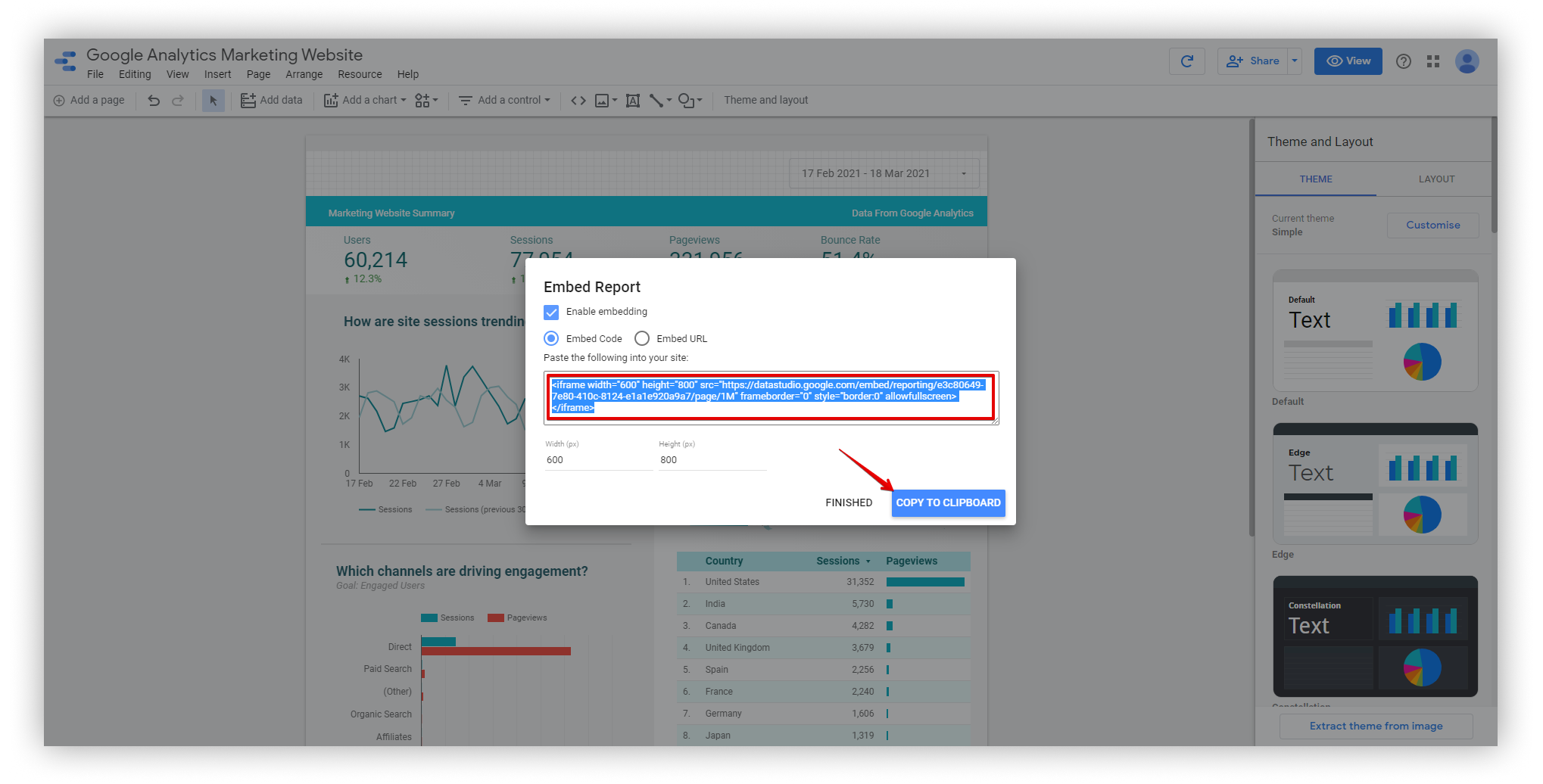 👆Note: To be able to edit reports by you and your workspace members without leaving Nimbus Note, you need to specify the suitable permissions in the Share menu.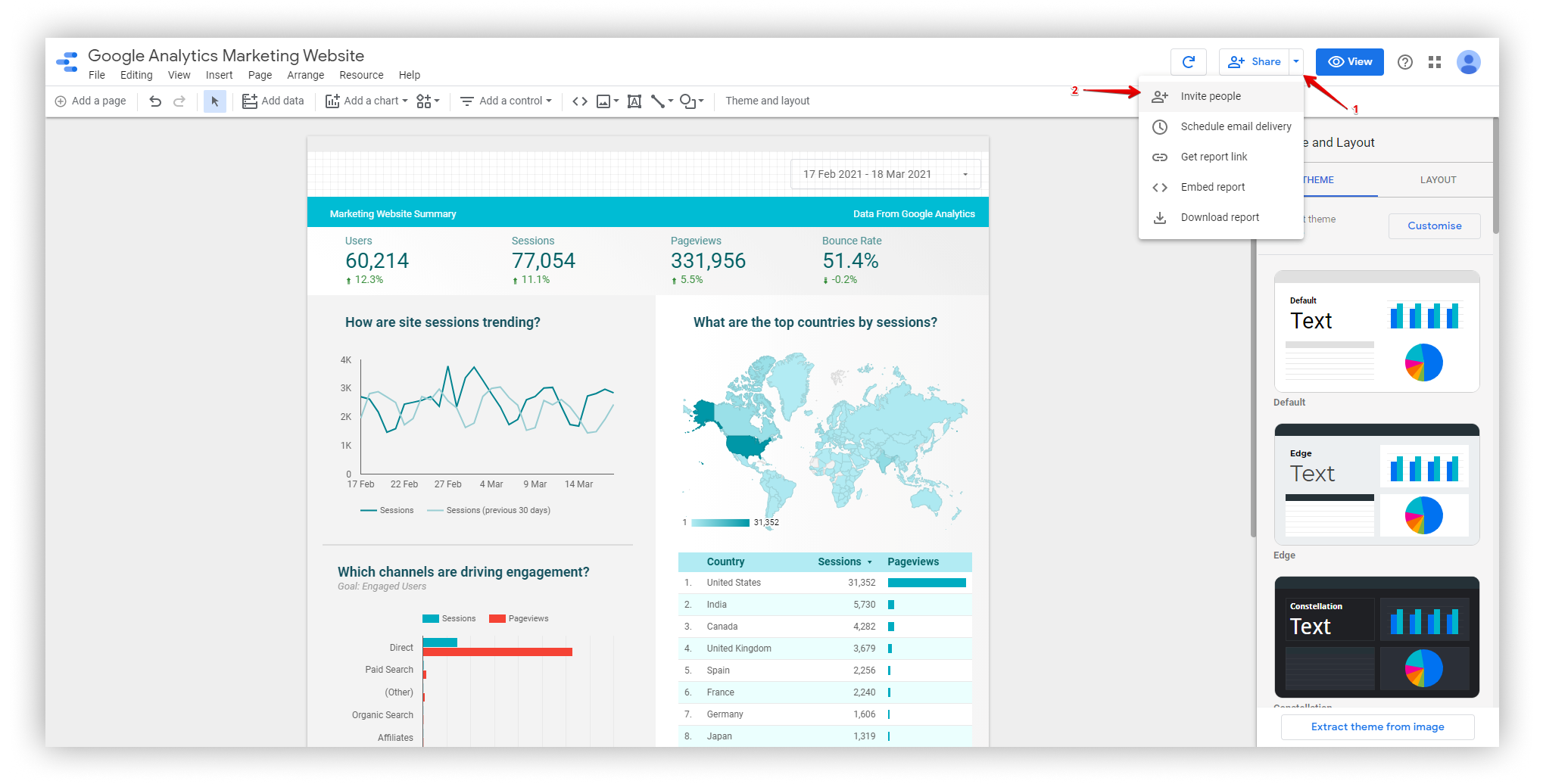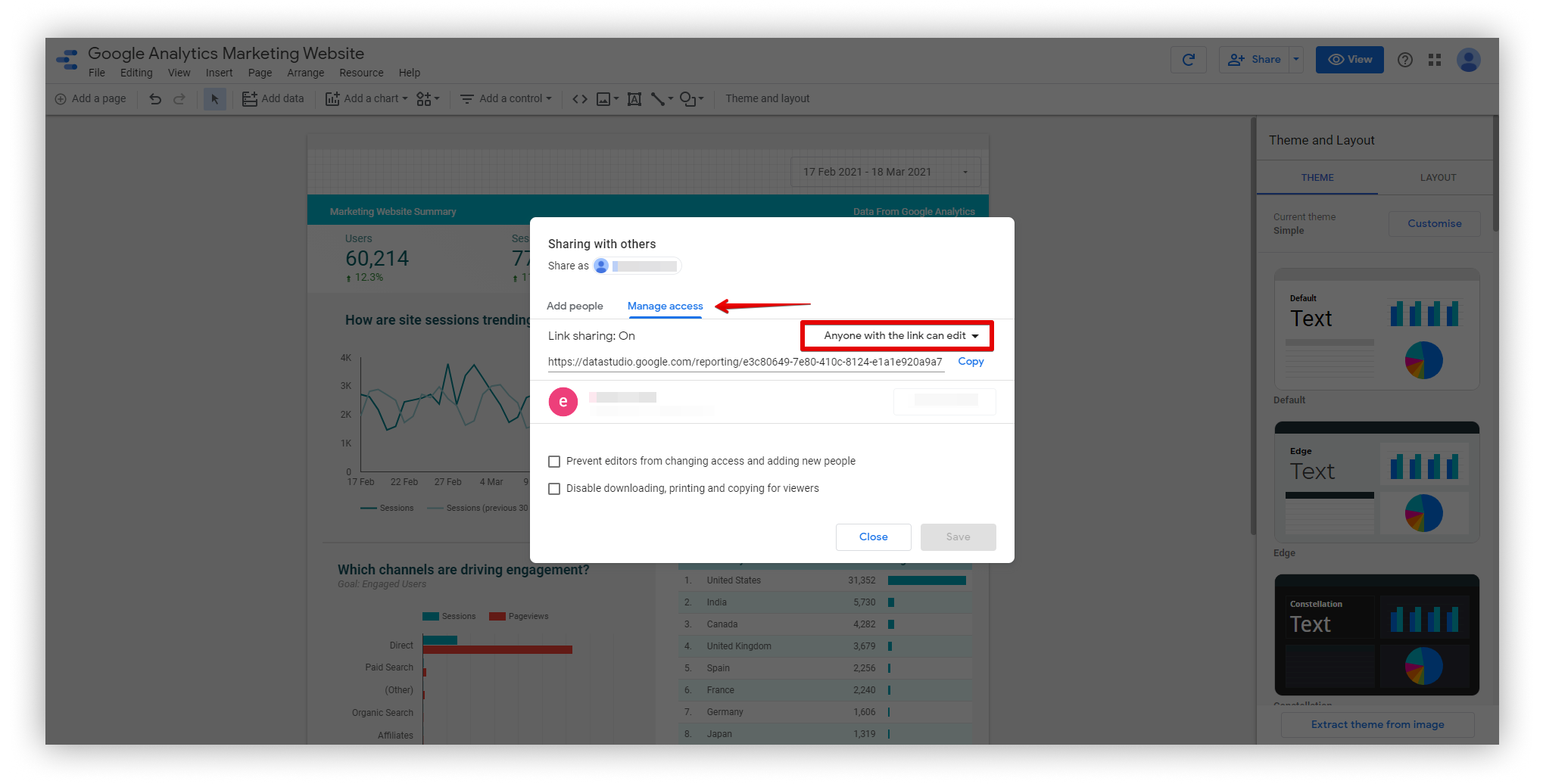 Adding Google Data Studio embed to Nimbus Note #
Open Nimbus Note.
Click on the arrow and select Embed or cmd/ctrl + ⌥/alt + m.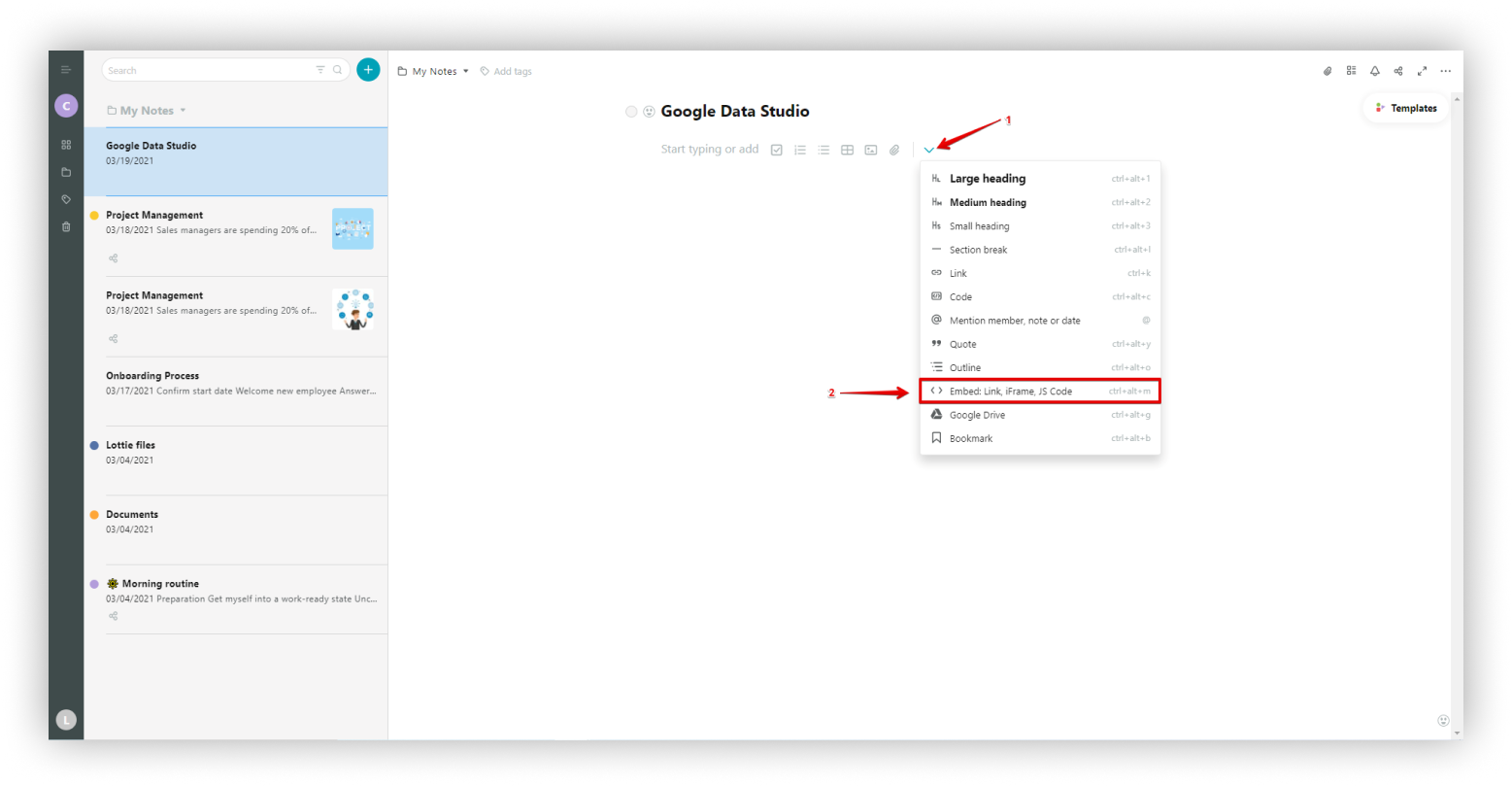 Add the code using Cmd/Ctrl+V.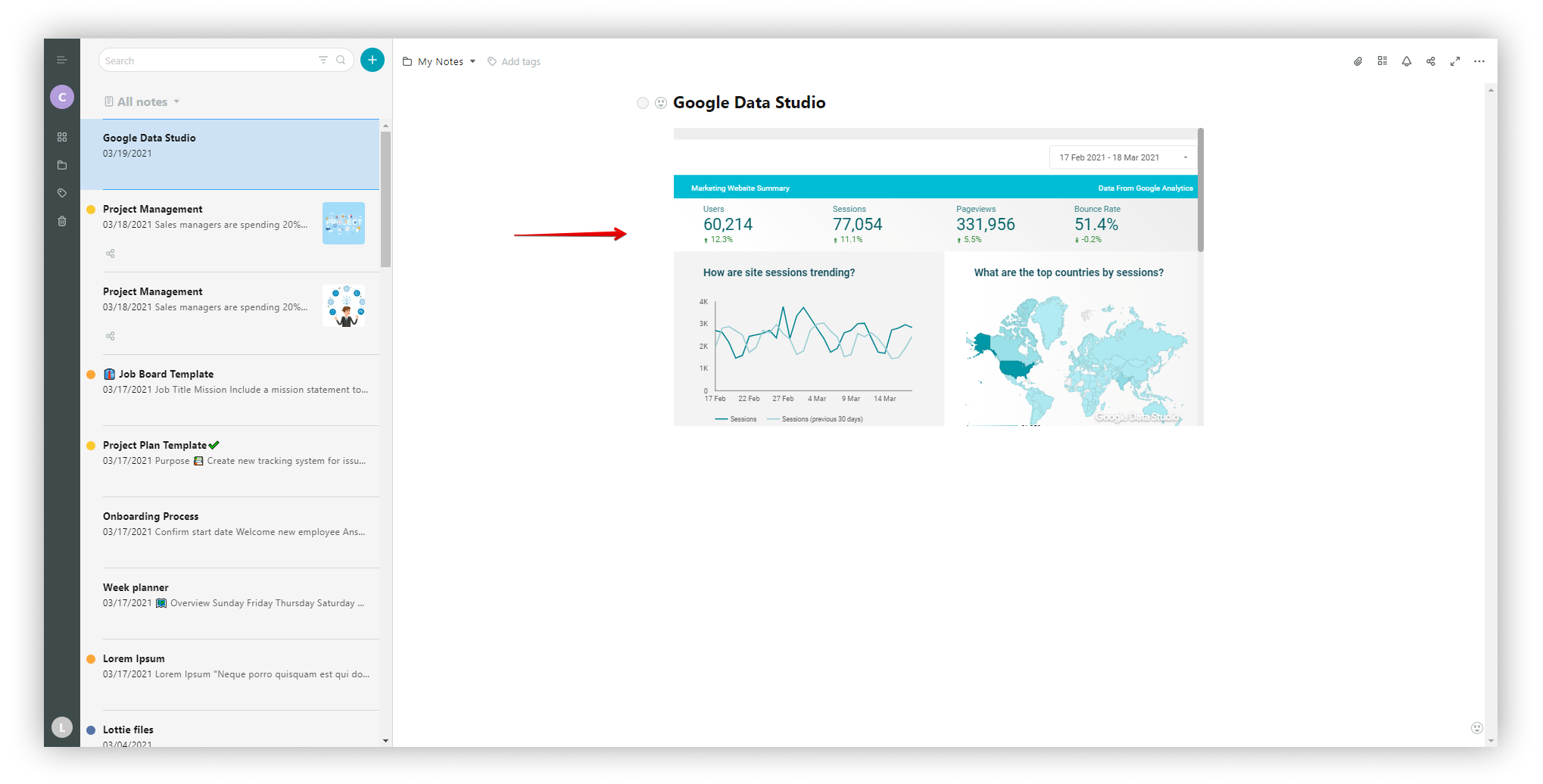 Resize Embeds #
Drag the upper-right corner and resize (all proportions will be preserved).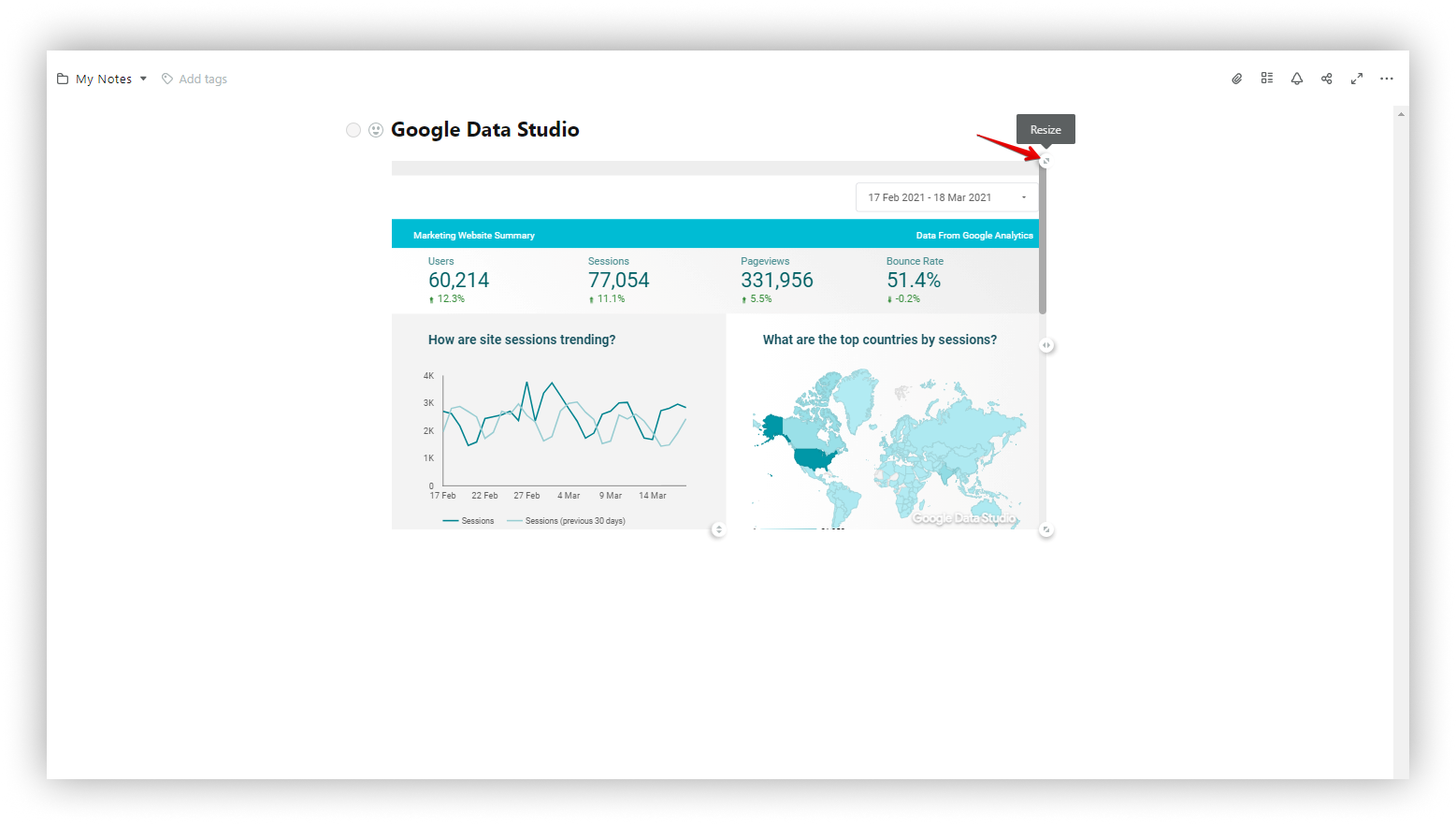 For free resizing, hold the ALT key and start resizing using the bottom-right chip.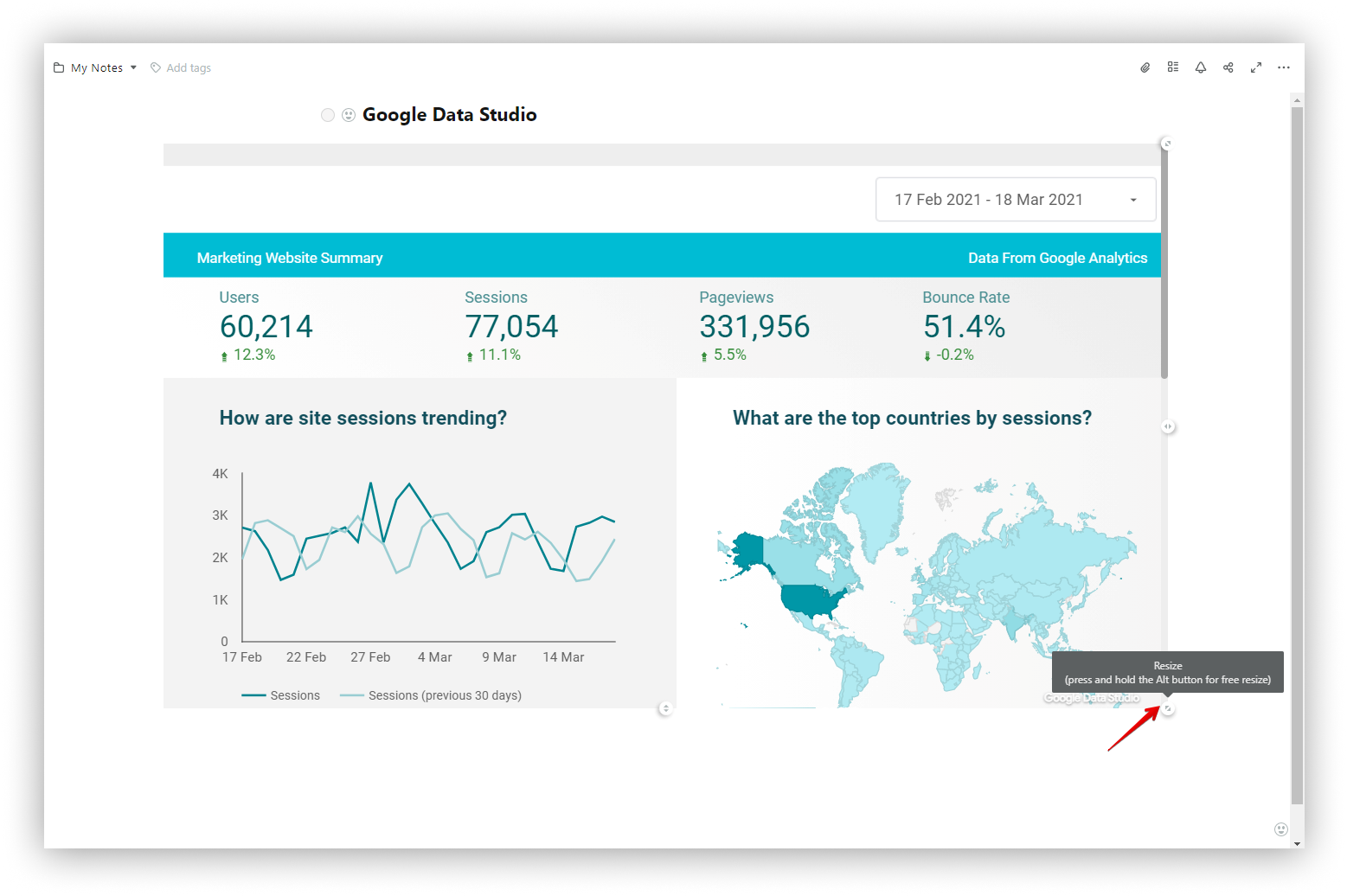 👆Note: To return the embed to its original position, use the hotkey Ctrl + Z, or click on the three dots and select Undo.
If there are problems with the correct displaying of the report on some devices, you may need to change the appearance of the report (for example, the orientation or size of the elements) on the Google Data Studio website.