You can easily insert an Embed of a public page or folder to your site.
You will be able to select and set the size of the embed you need. You can also choose to show or hide the branding.
You can embed public pages into your website #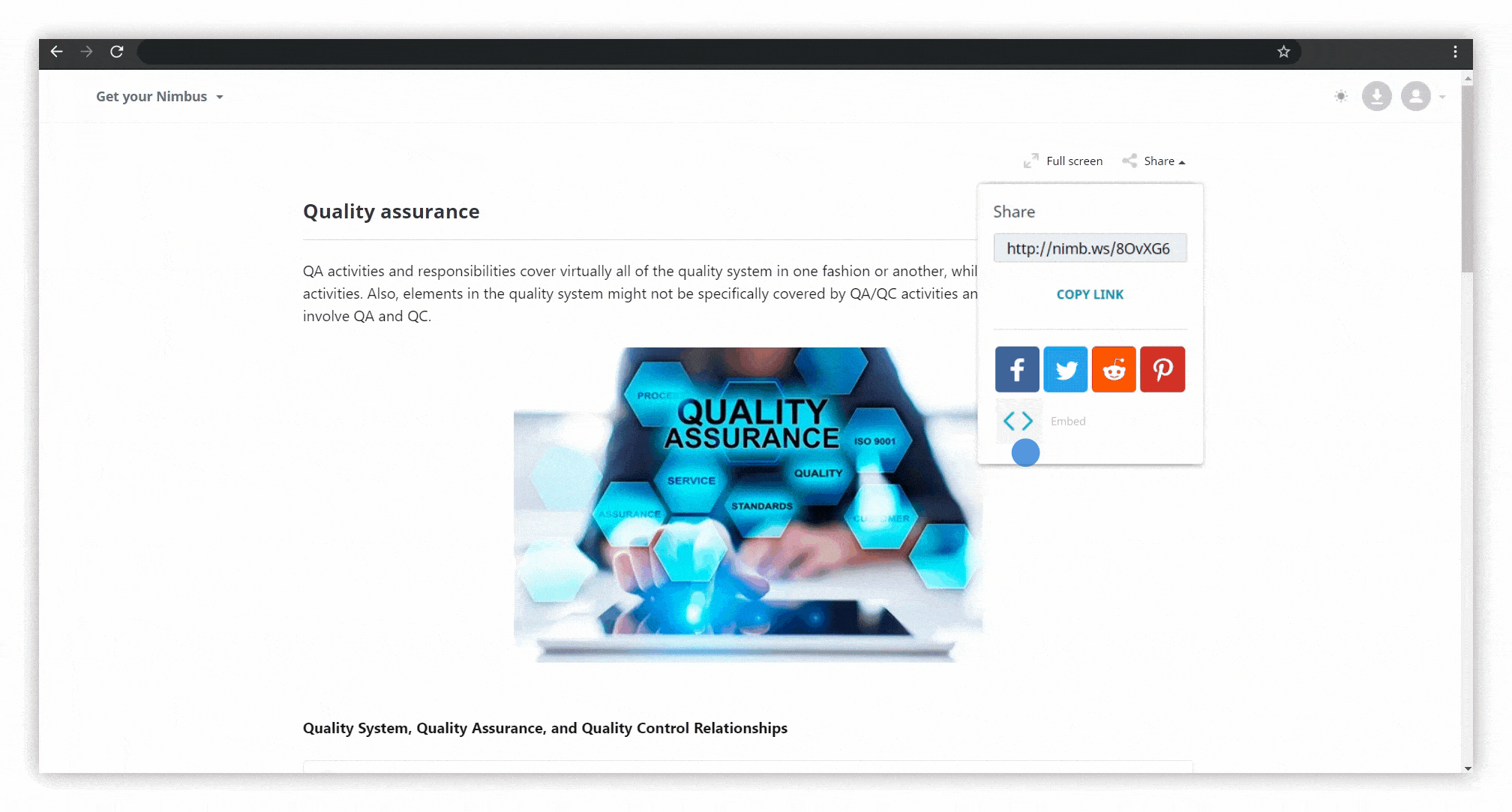 👆 Note: To share a page / folder you need to:
Right-click on the page / folder, select Get a public link -> Copy link -> Done.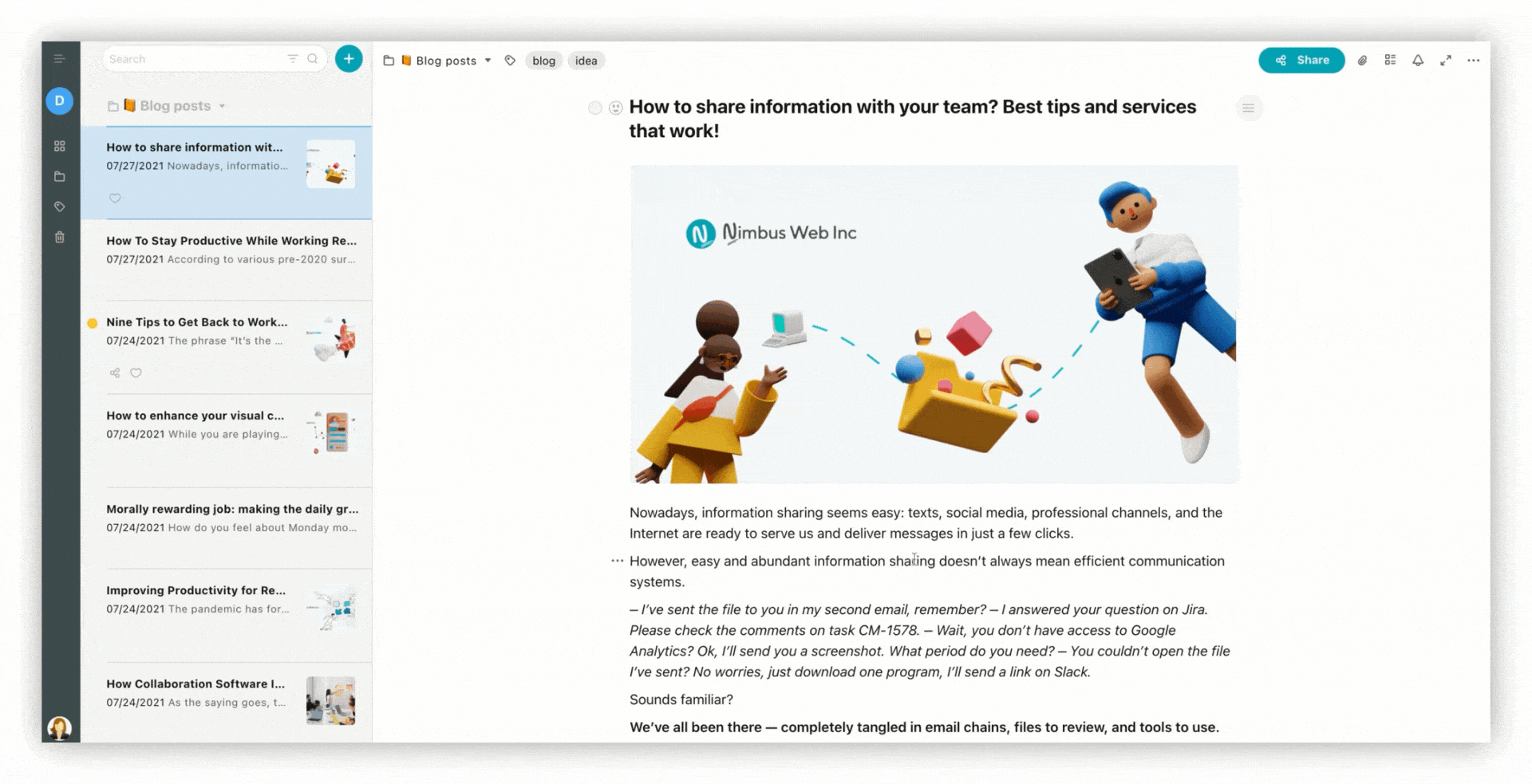 Open the shared page / folder and press on the Share icon.
Сlick on <> and copy the code.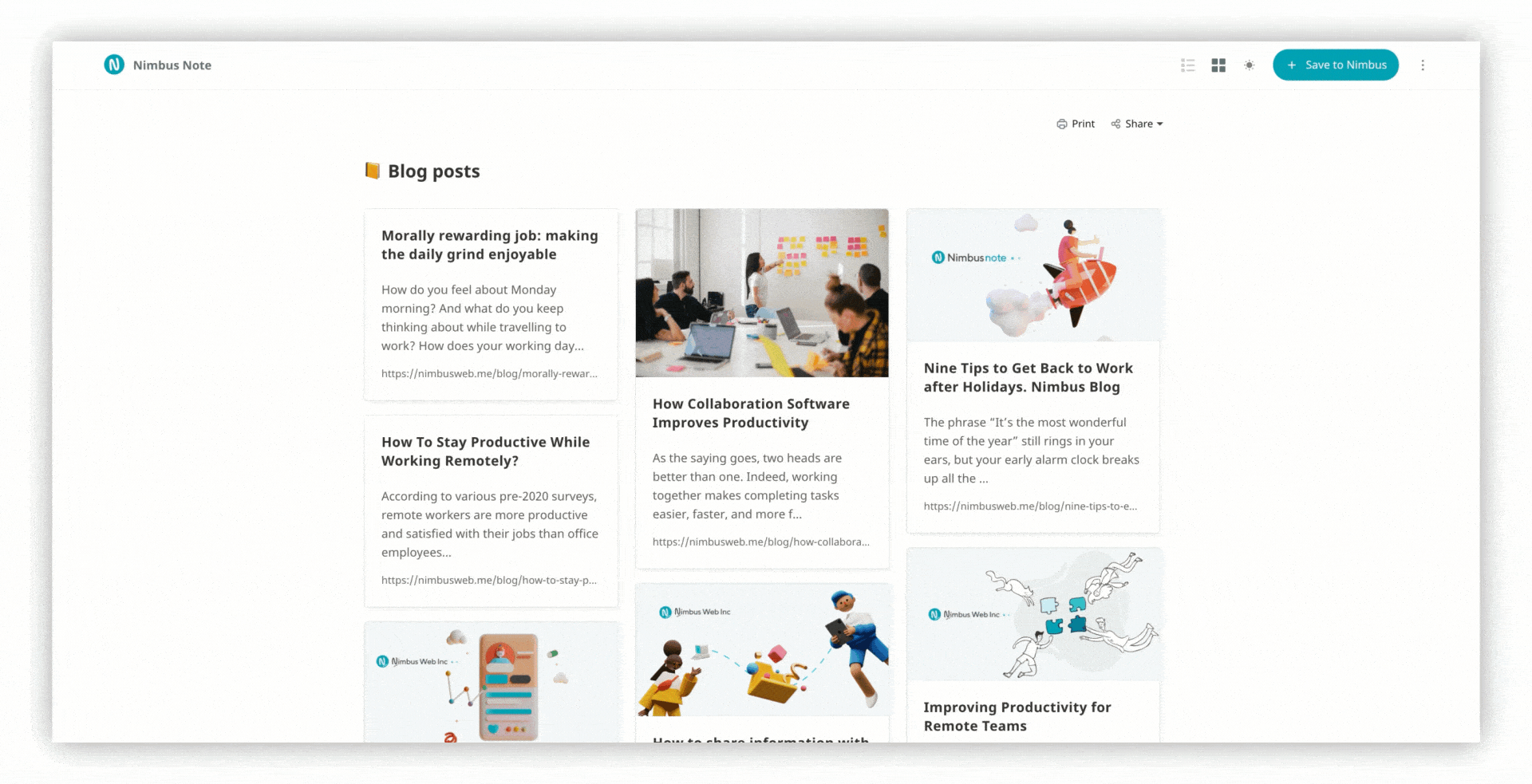 Also, you can right-click on the page and select Get a public link.
Then switch to Embed code.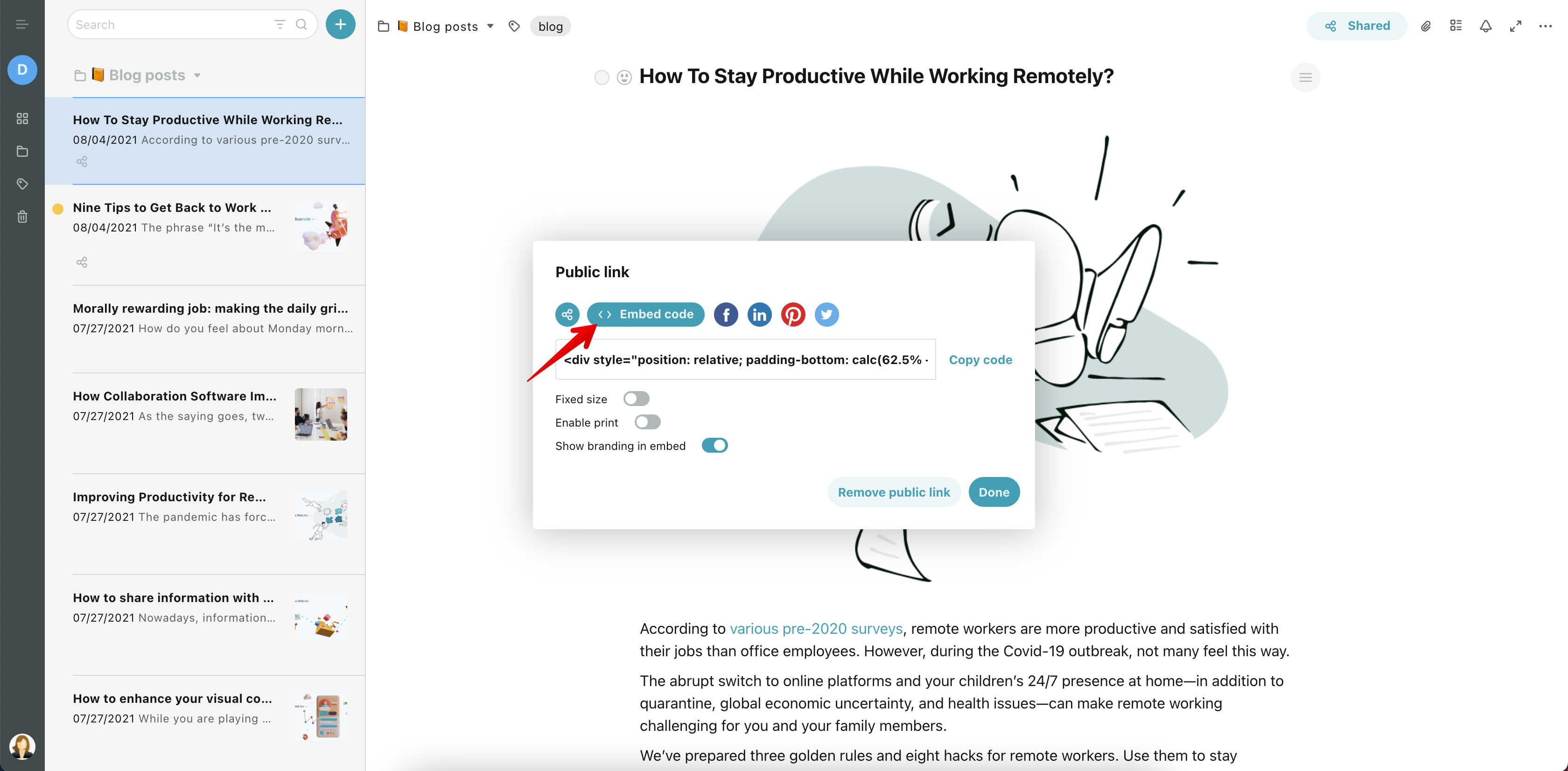 👆 Note: Business version provides more options for embedding and branding. You can read more here:
👉Branding for Business/teams accounts
Basic functionality #
You can change the size of the embed, and set the height and width.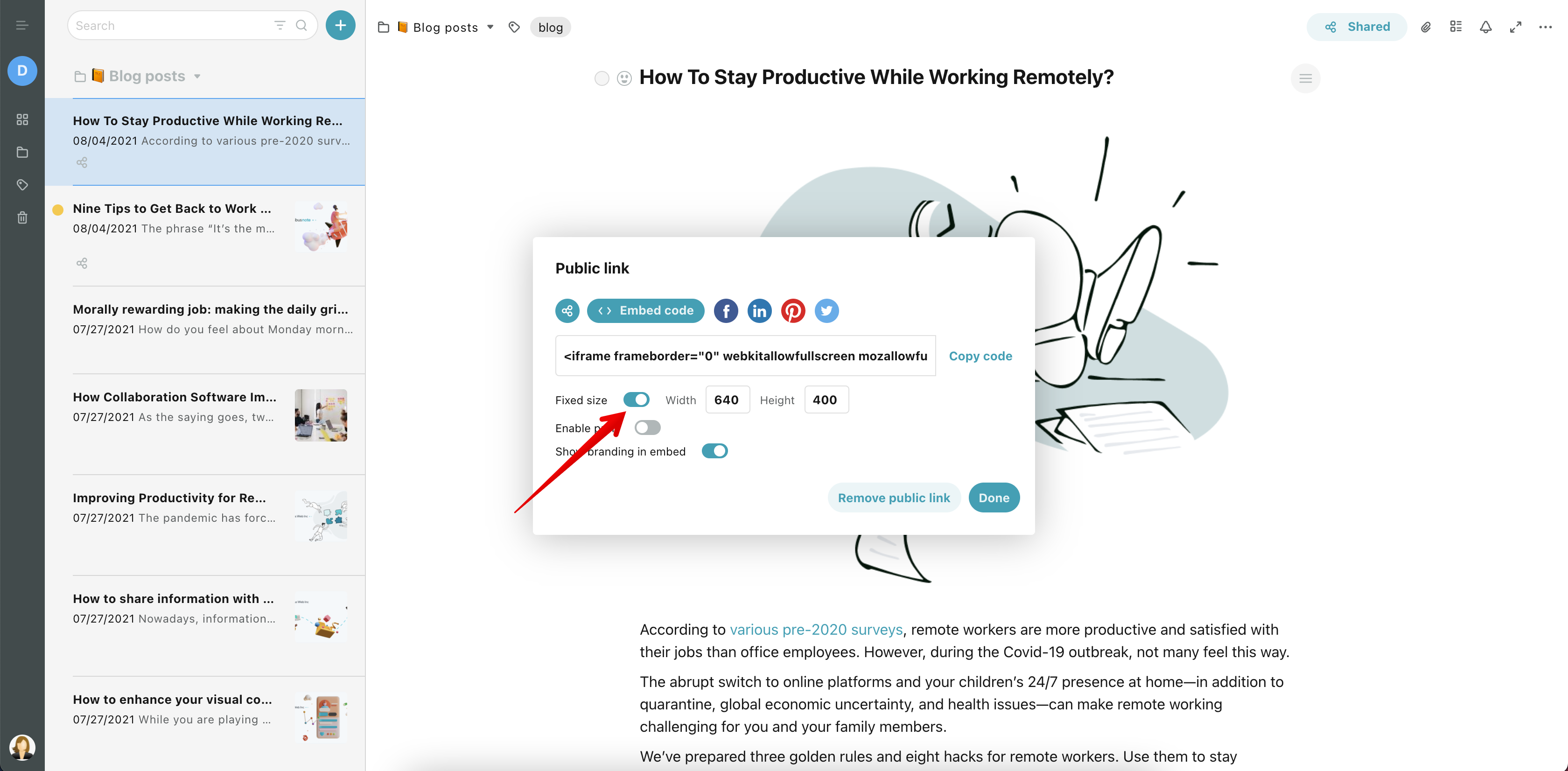 You can also allow / forbid printing the embed.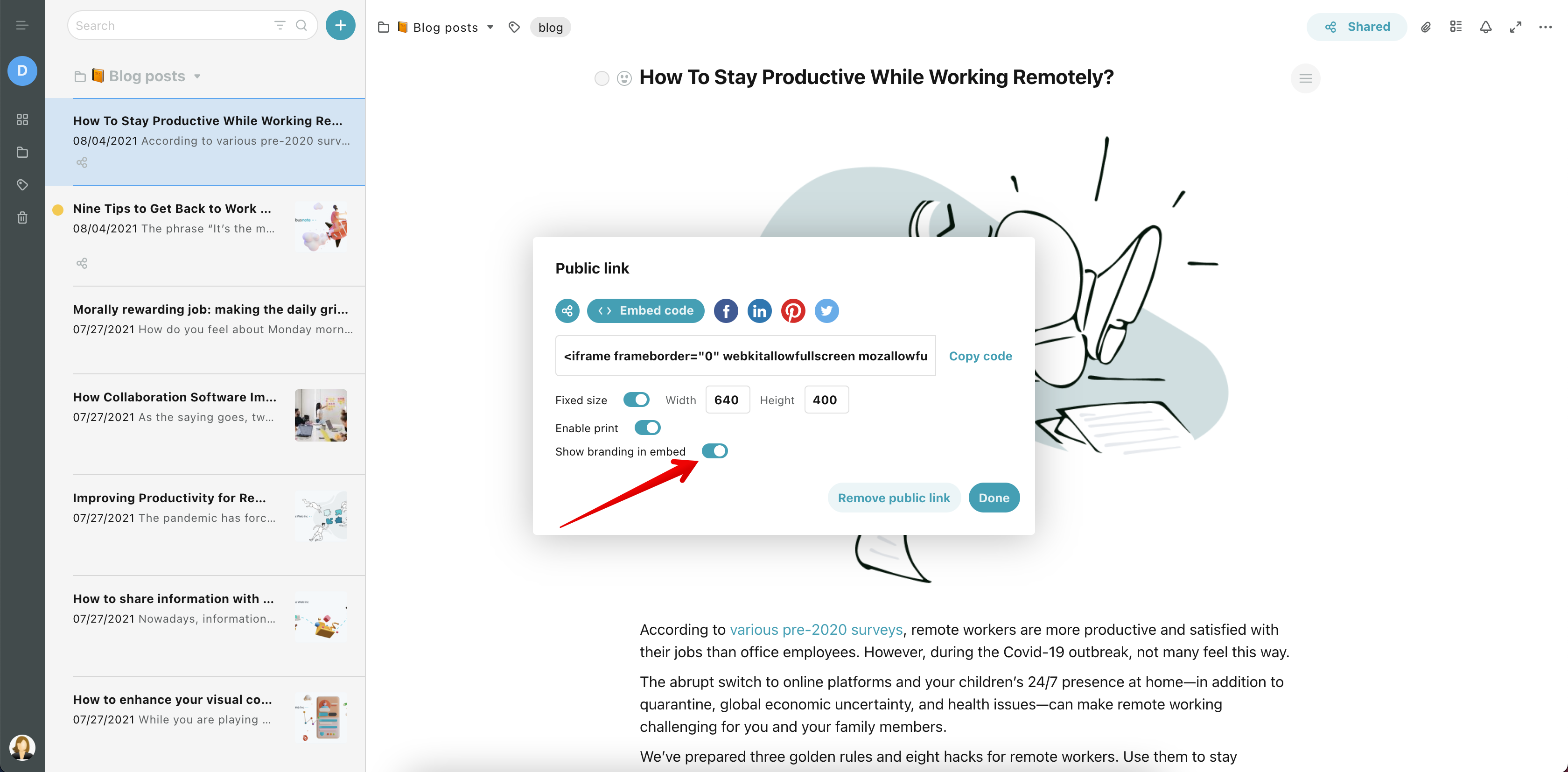 You can set personal branding for Public Pages. This feature is available for Business/Team accounts #
With branding, you can customize the appearance of public pages for each workspace. For example, you can install a logo. Below you can see an example of an inserted embed with branding on the website.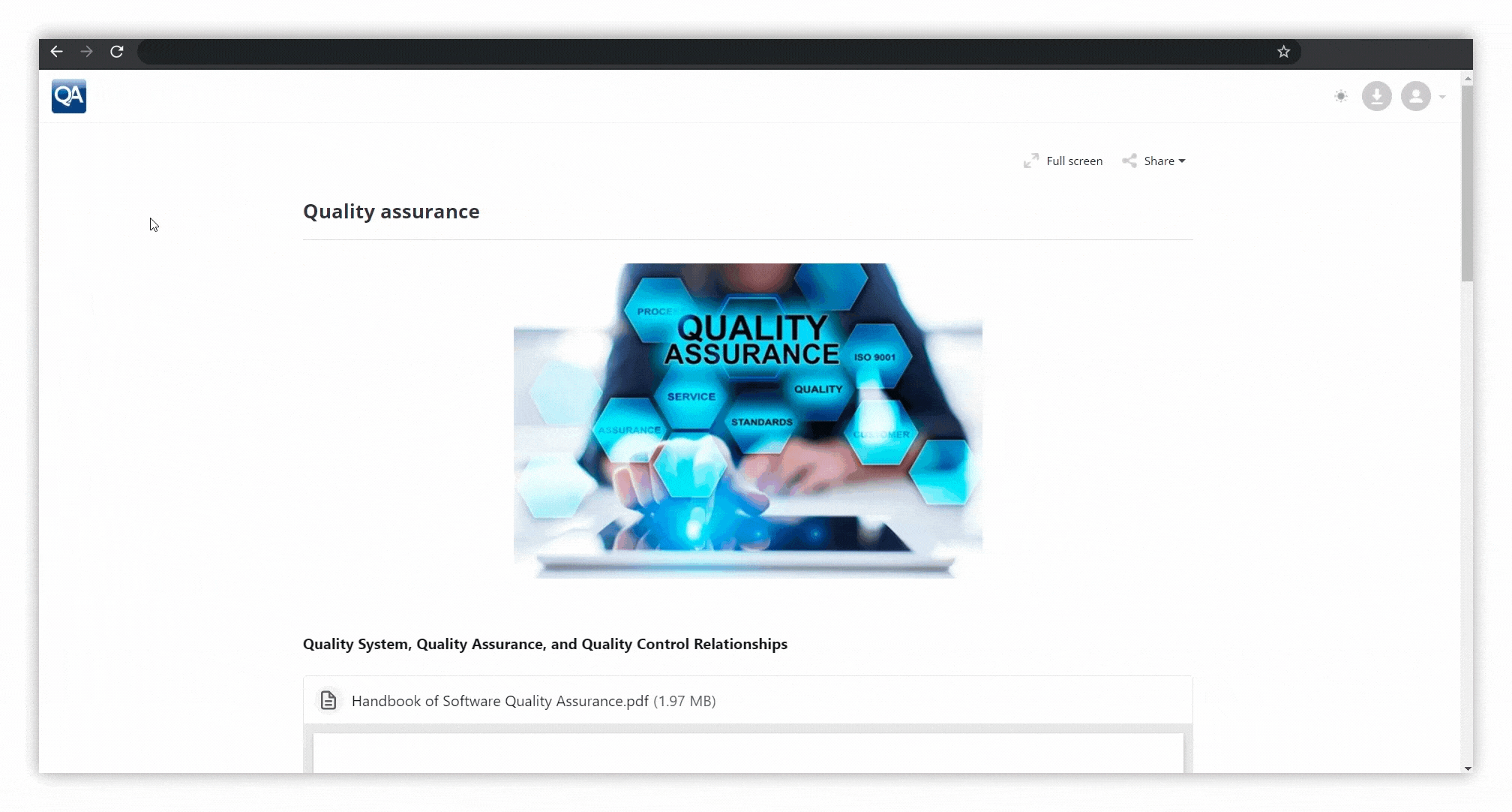 To do this, you just need to go to the admin panel and select a workspace.
General settings:
disable / enable the top bar
choose between light / dark theme
install logo, favicon
disable / enable showing the Header settings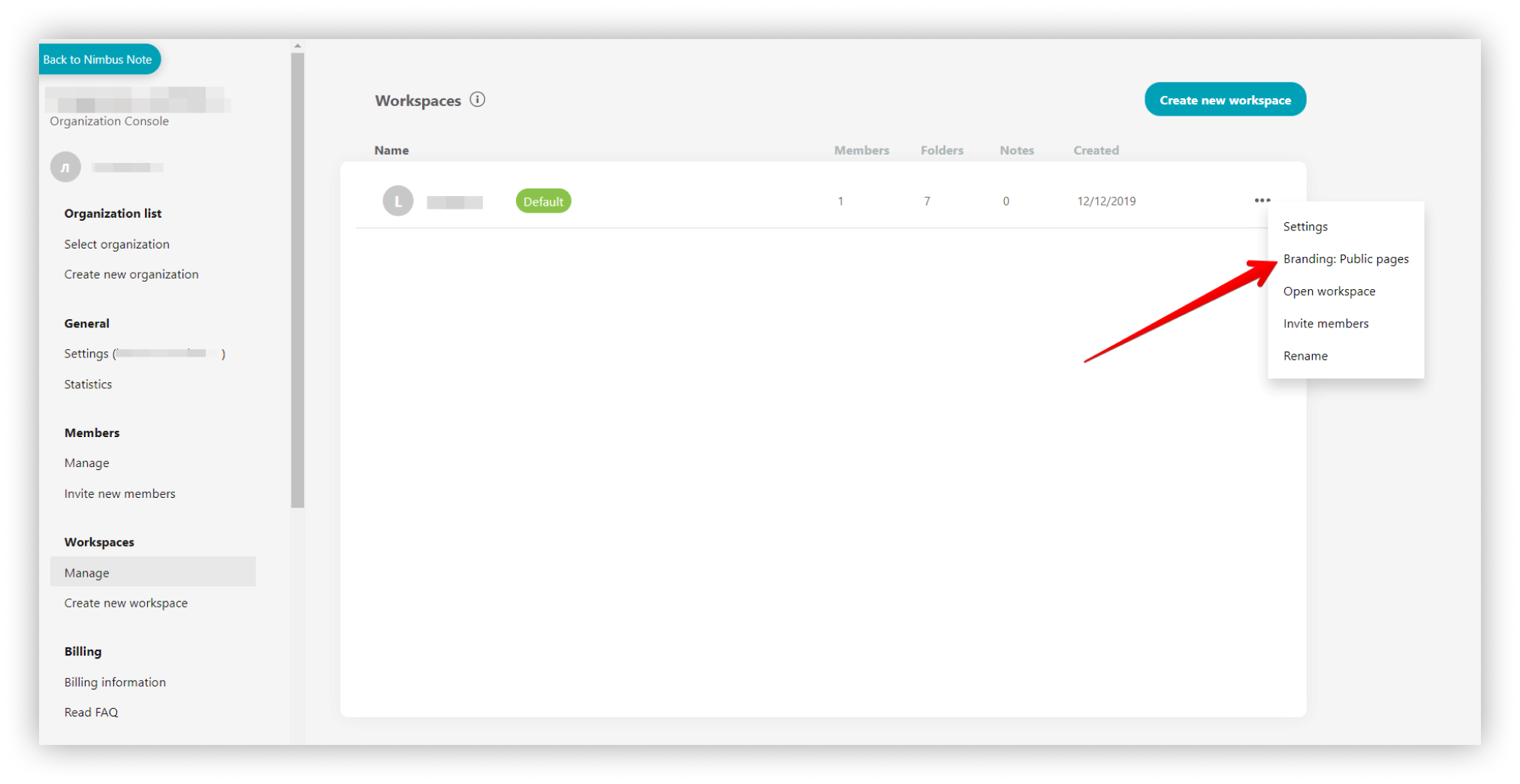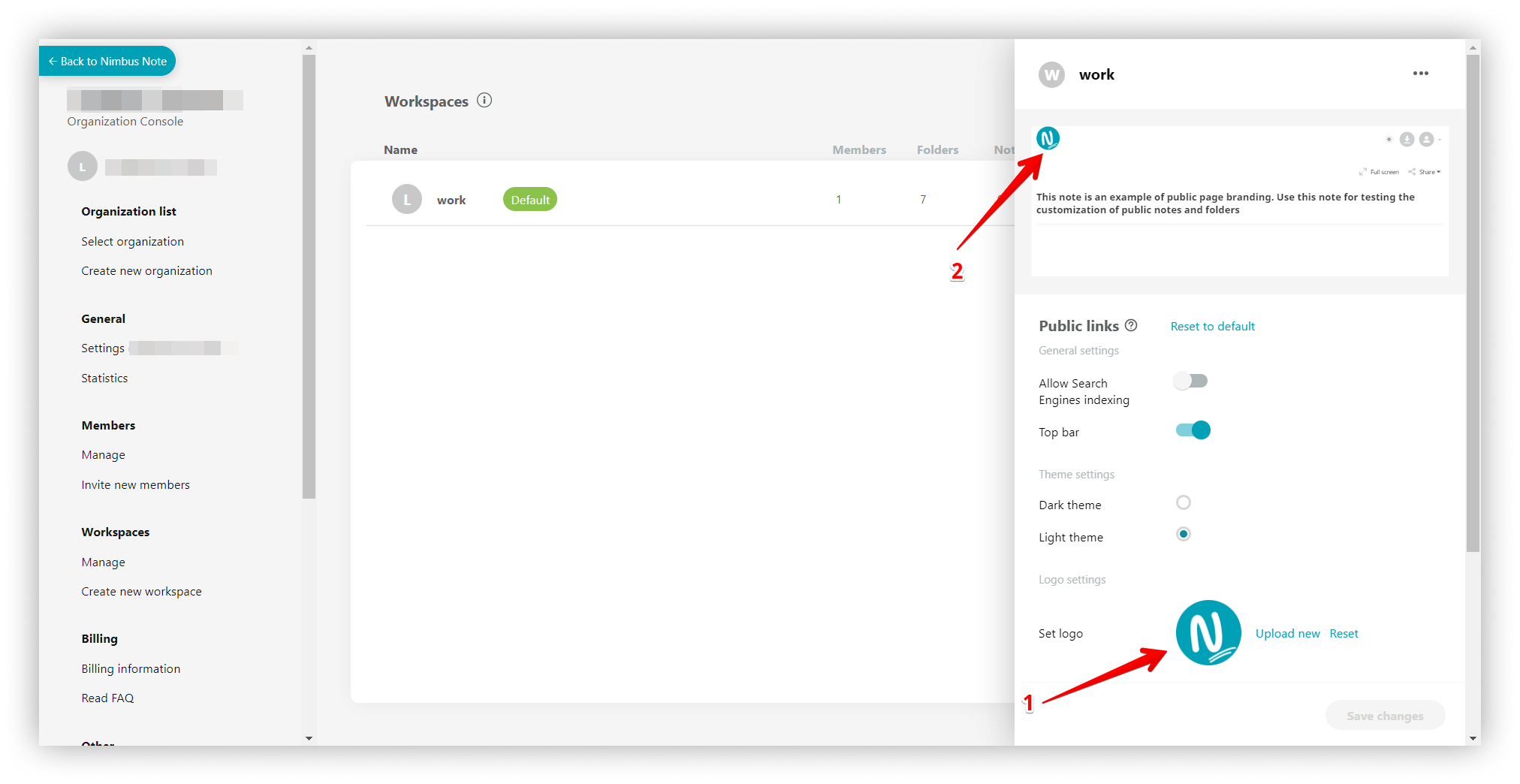 You can either enable or disable showing the branding in the embed. By default, this option is enabled.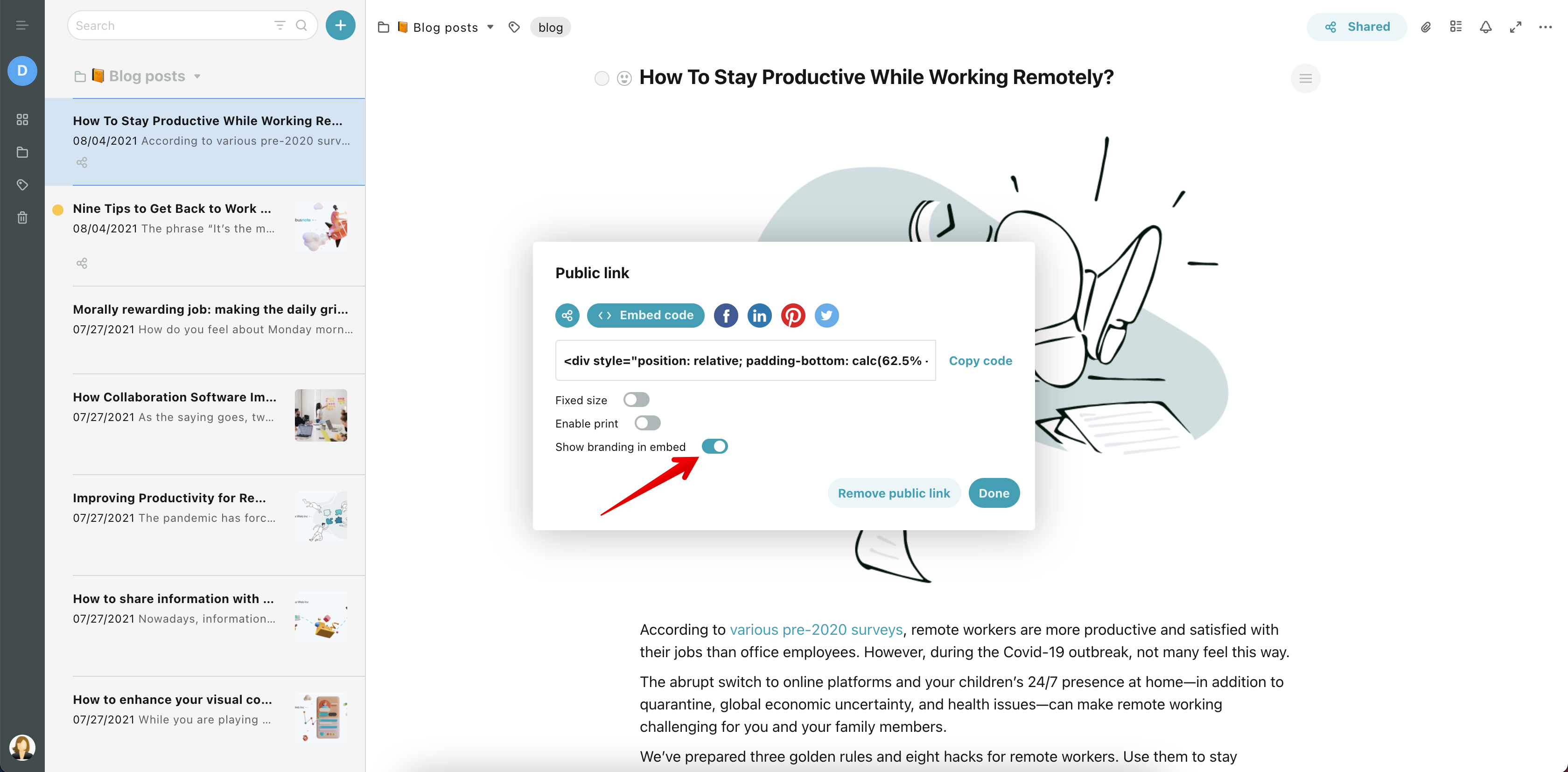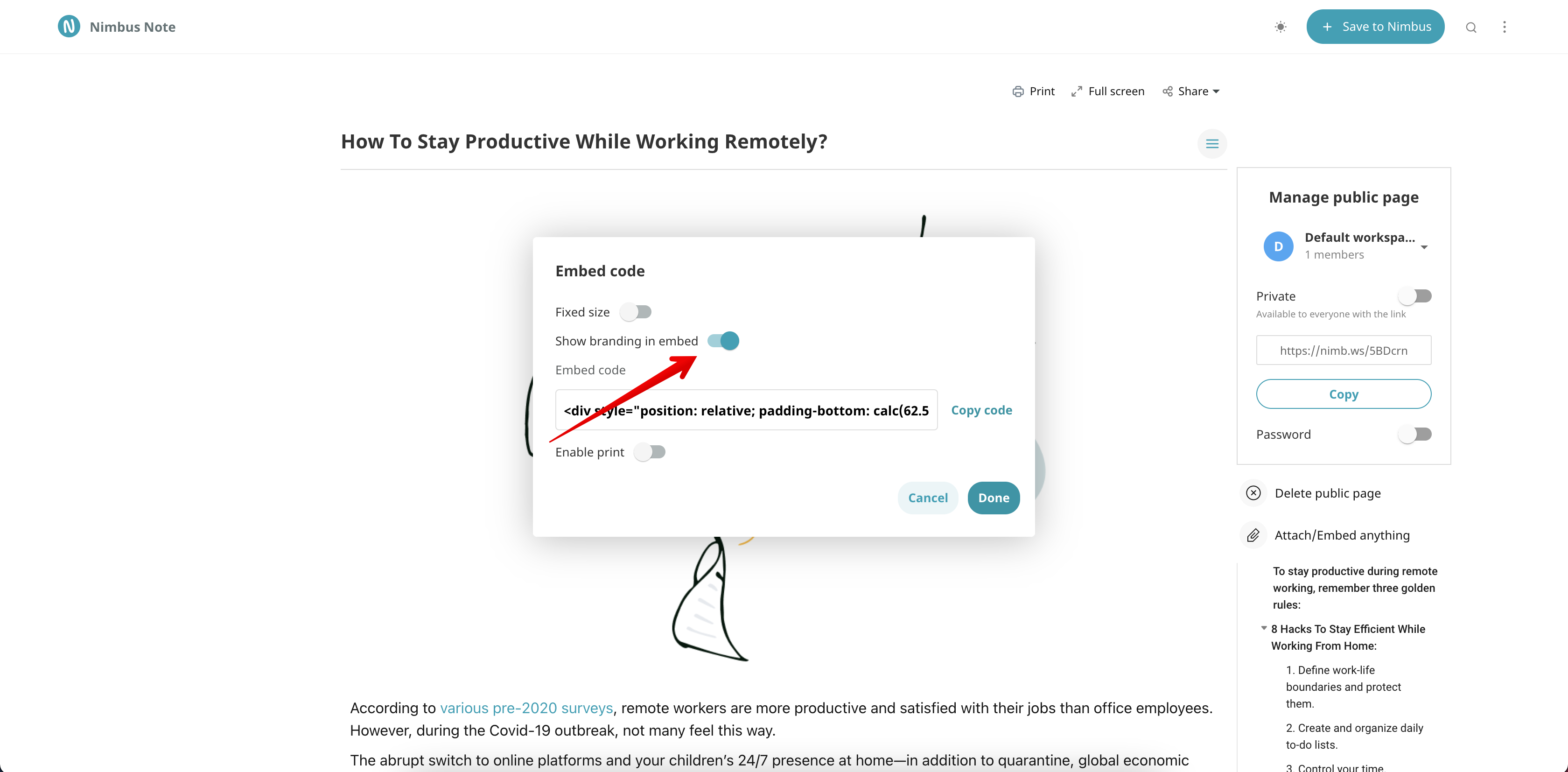 👆 Note: If you add a public page through the embed, the page will not be indexed by search engines due to existing search engine rules, even if you enable indexing through branding.