⭐️ Introduction #
We are happy to meet you in Nimbus Portals, the best collaborative tool for Clients and Teammates!
Nimbus Portals are centralized hubs for your clients and partners. Basically, they allow you to create no-code websites based on Nimbus pages bringing your internal and external collaboration in one place.
Use Nimbus Client Portals as a knowledge base and publish all the information your clients & partners need such as meeting notes, updates, roadmaps and so on. You can customize elements and add your own branding. And the most important thing— you control your information. You can share Nimbus Portals publicly or only with specific people, with specific rights.
Nimbus Portals are available as early access but not for everyone. You are the pioneers who will be the first to see the beginning of a new journey and test new possibilities. It is about mutual trust and shared prosperity. ✨
Creation #
Excited to have your portal? Us too!
Just one click to create the best space for you and your clients 🙂
Please, find the "Portal button" on your Nimbus Note.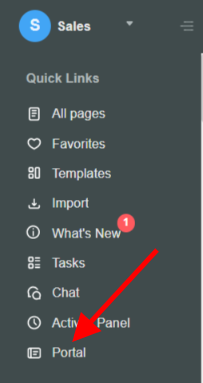 The system will ask you to set up a subdomain for the portal. Find a guide on how to do it here.
The process will take a few minutes. After that, the system redirects you to your portal!
Let's start with Wizard! #
It's a starting point, where you can choose a theme, site identity, and logo. Don't worry you'll be able to change it later in the settings!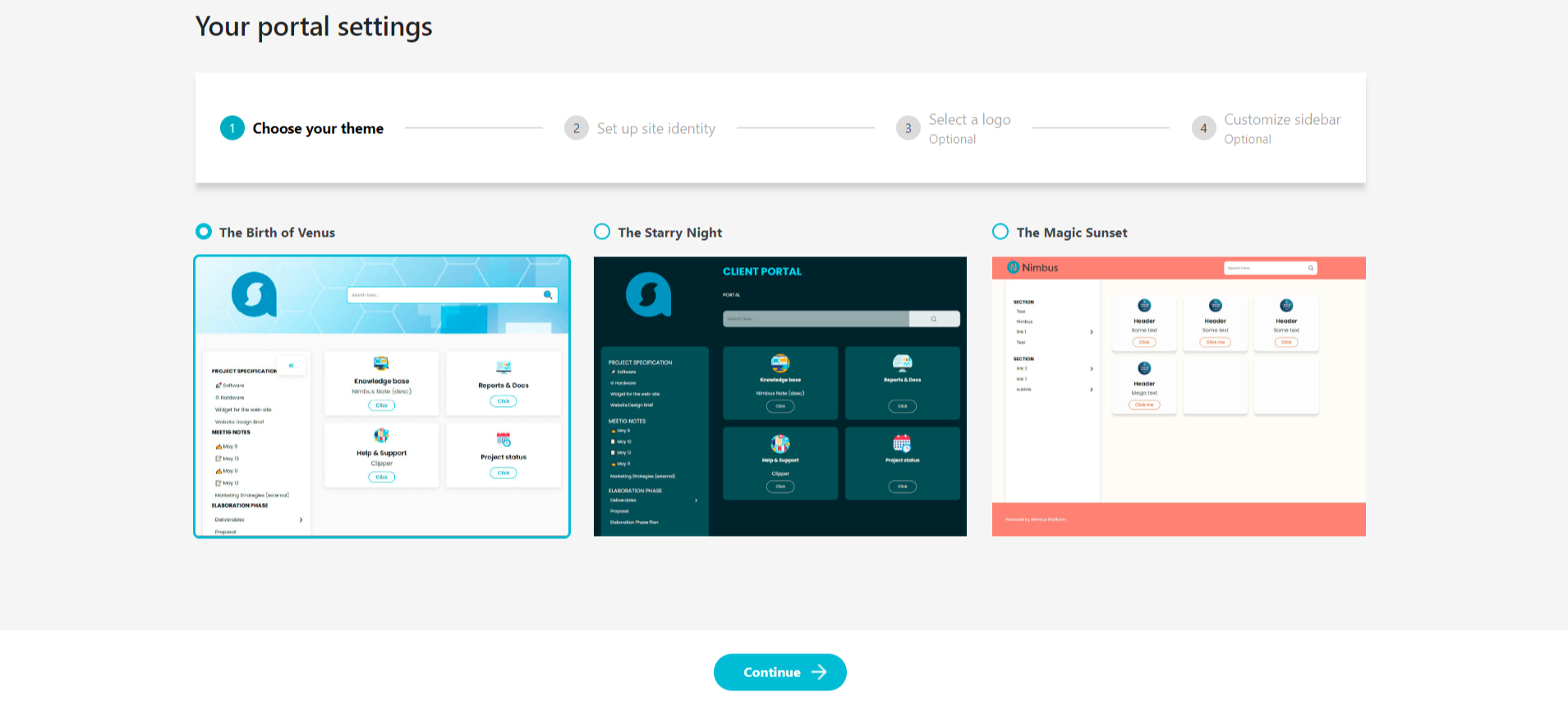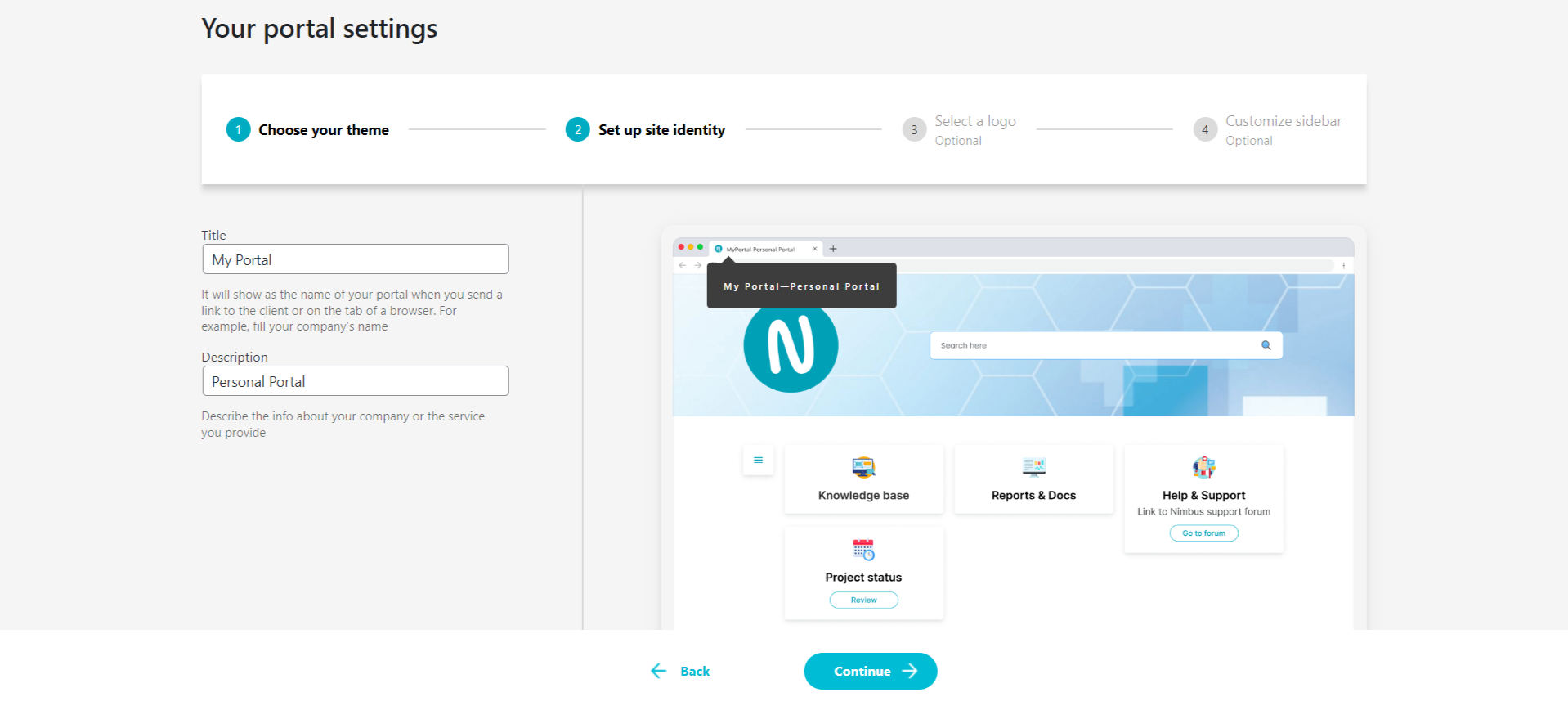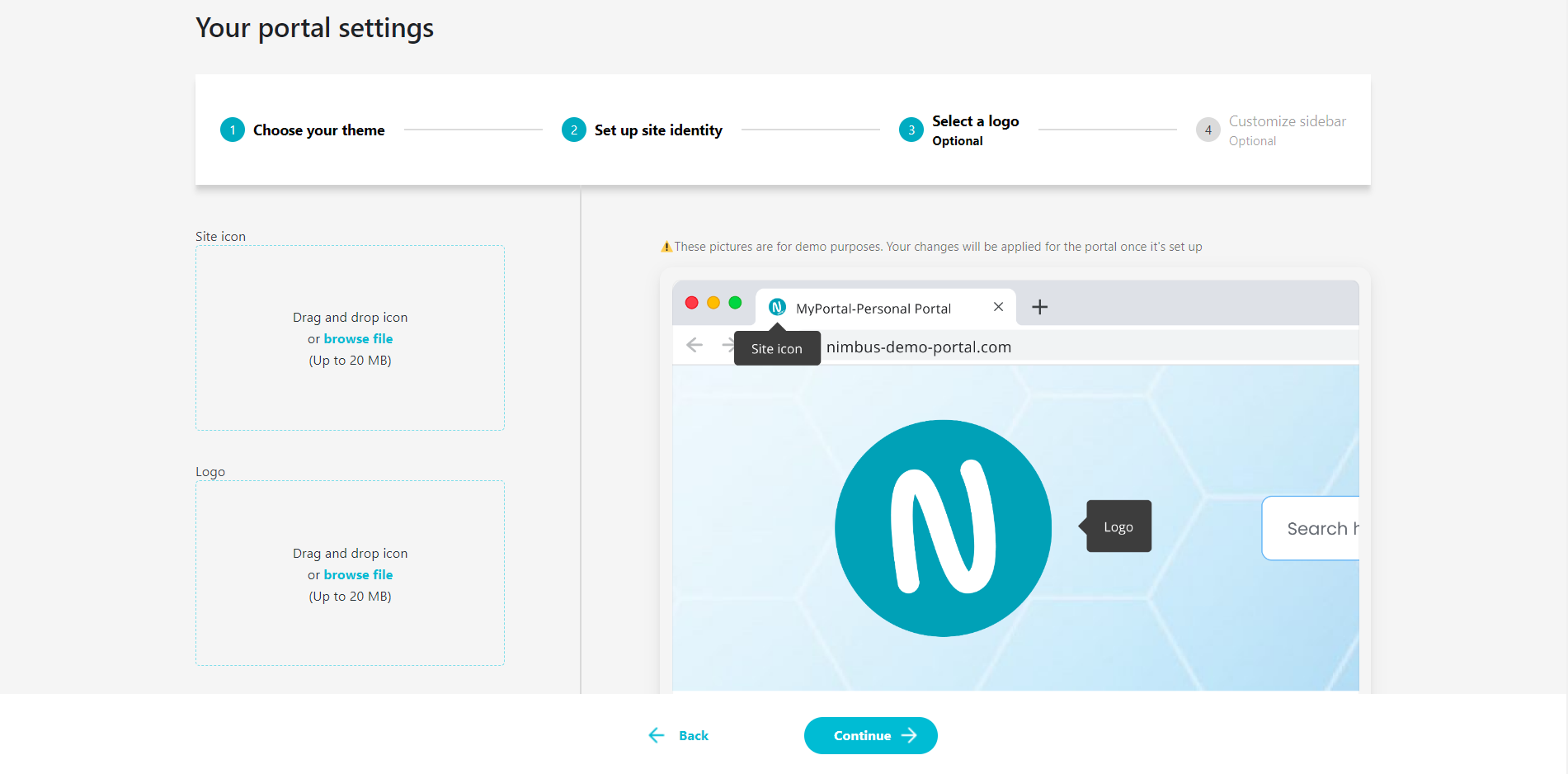 Sidebar is the main option for structuring your information, where all the pages will be stored.
Create custom sections and click "Save".
On the portal you'll have a meeting page as a showcase, with some sections – you can delete them and add yours in the settings.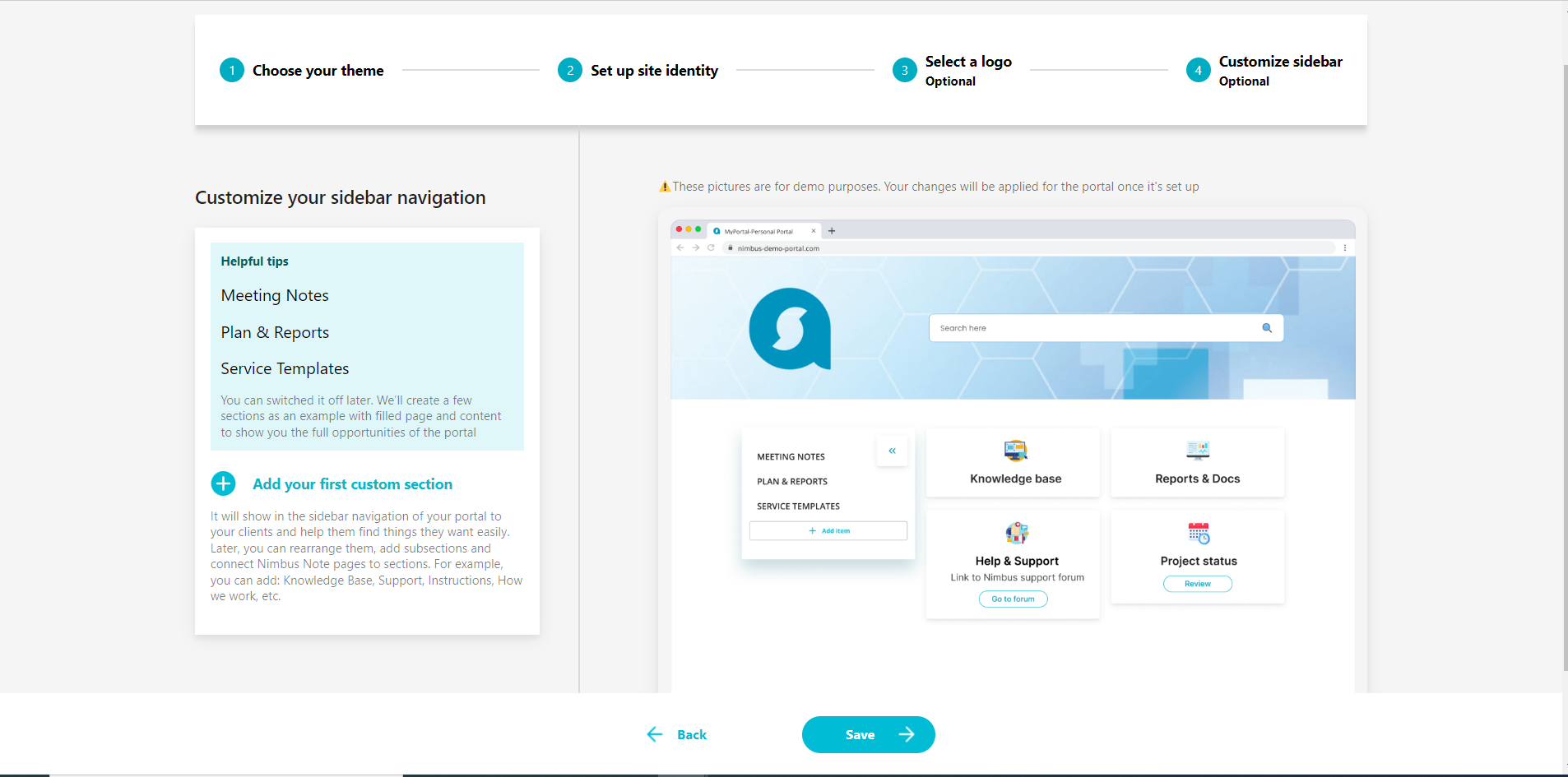 Done! Thank you for your trust, here is your portal!