Not so long ago, the TypeForm team launched a new service VideoAsk.com, which allows you to place special widgets on websites to collect visual feedback.
Today we will show you how to add VideoAsk widget to Nimbus Note public pages.
This method will only work for users of the business plan.
Log in to your VideoAsk account or create a new account.
Open your VideoAsk or create a new one.
Click on Share & Embed.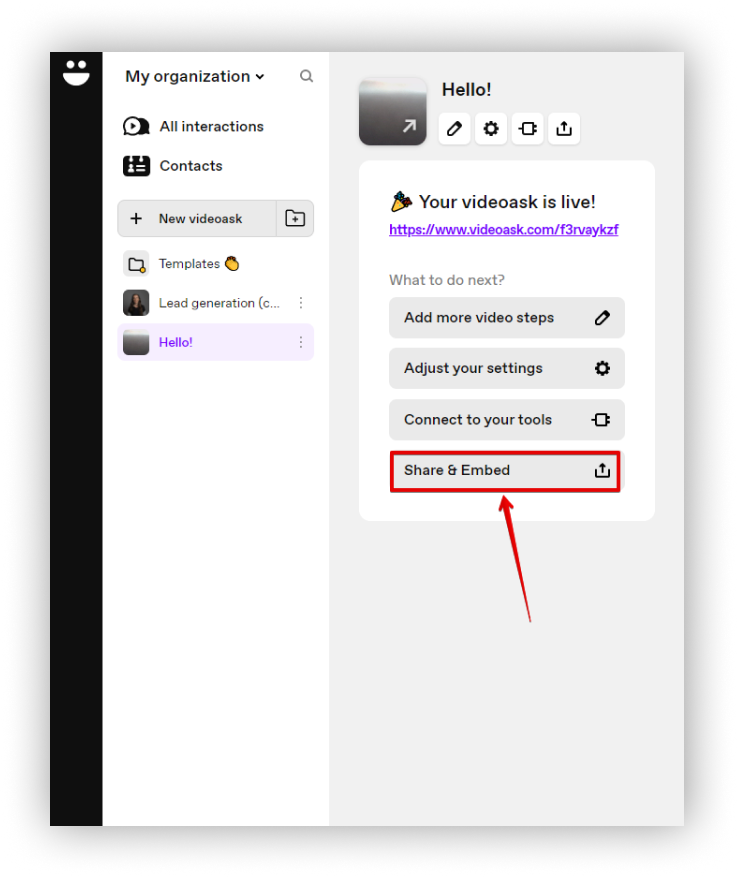 Select Widget and customize it.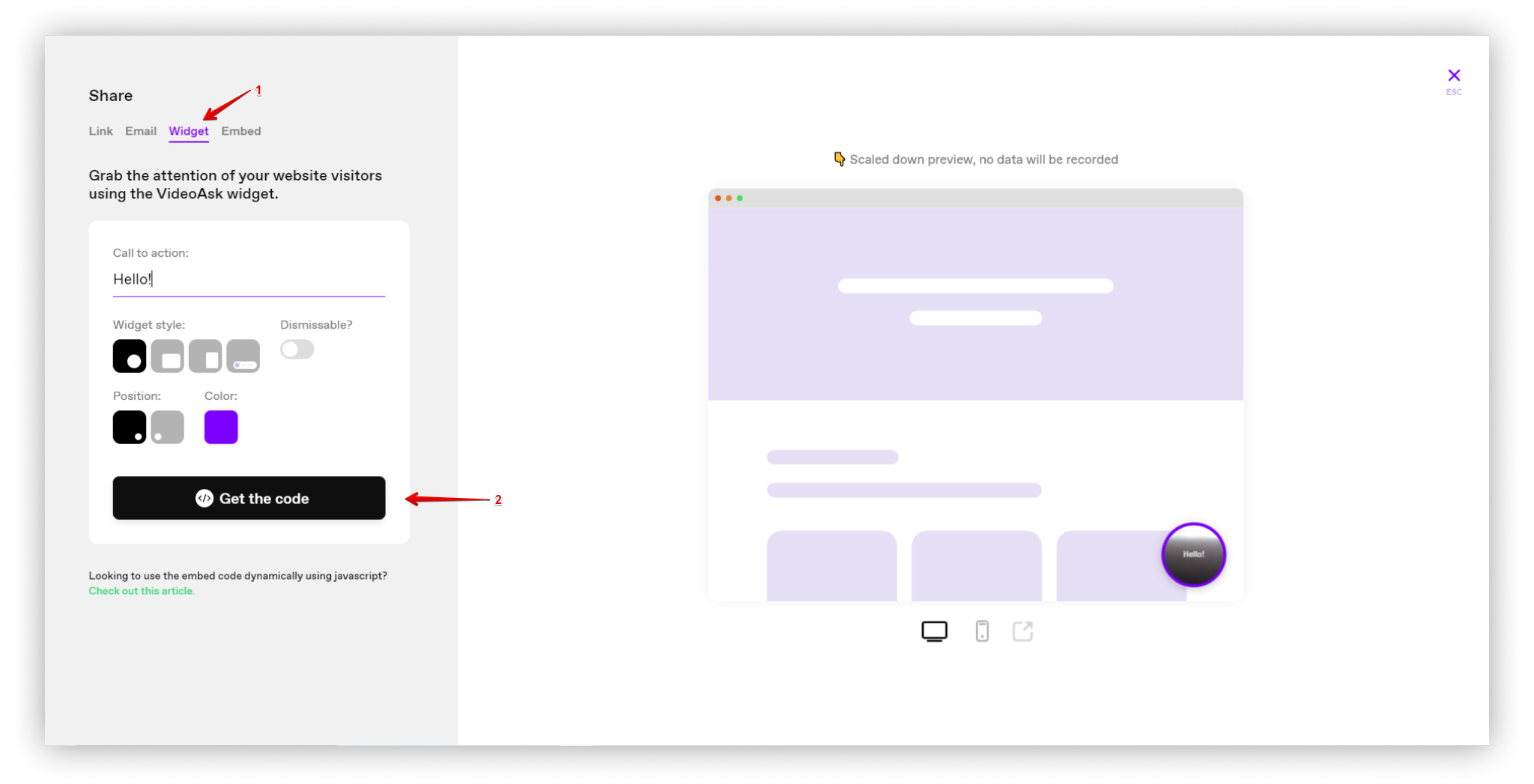 Press on Get the code and copy the code.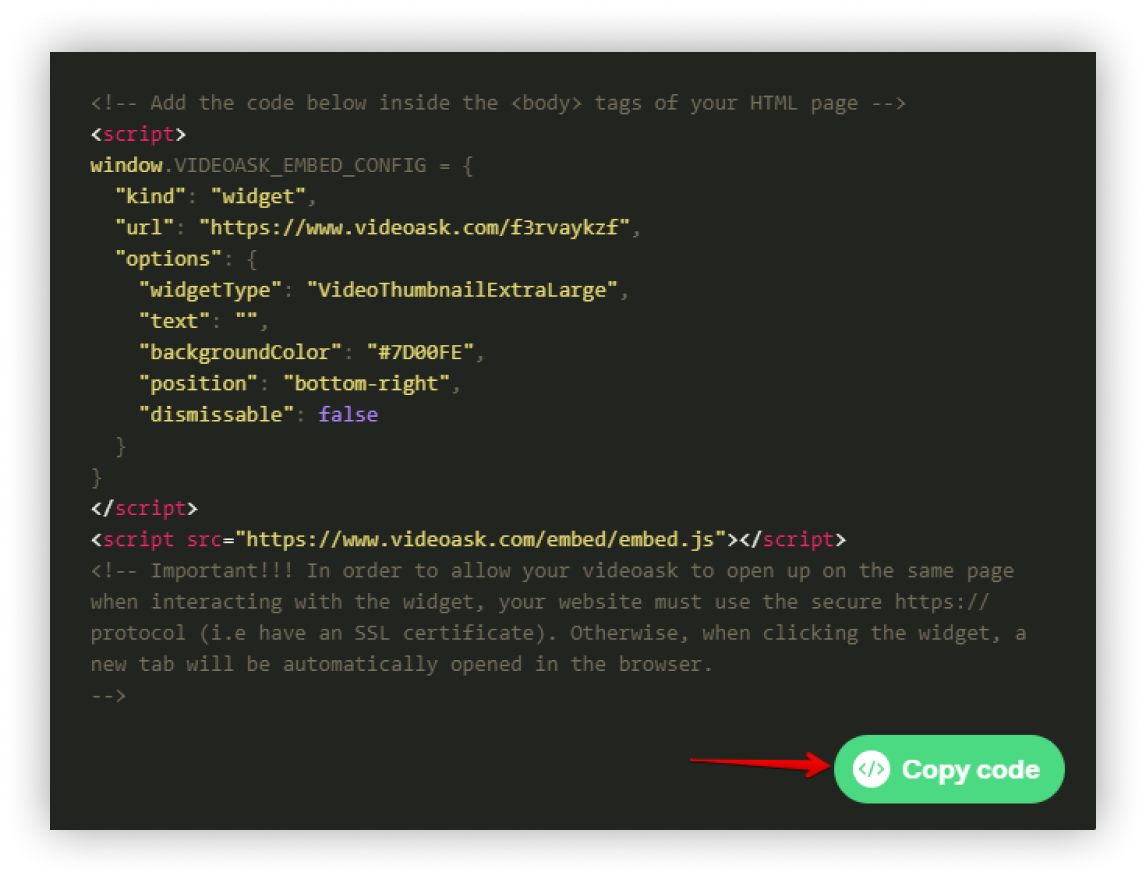 Open the business console of your organization in Nimbus Note –https://teams.nimbusweb.me/
Open the workspace management page and select Custom HTML / JS from the menu of the desired workspace.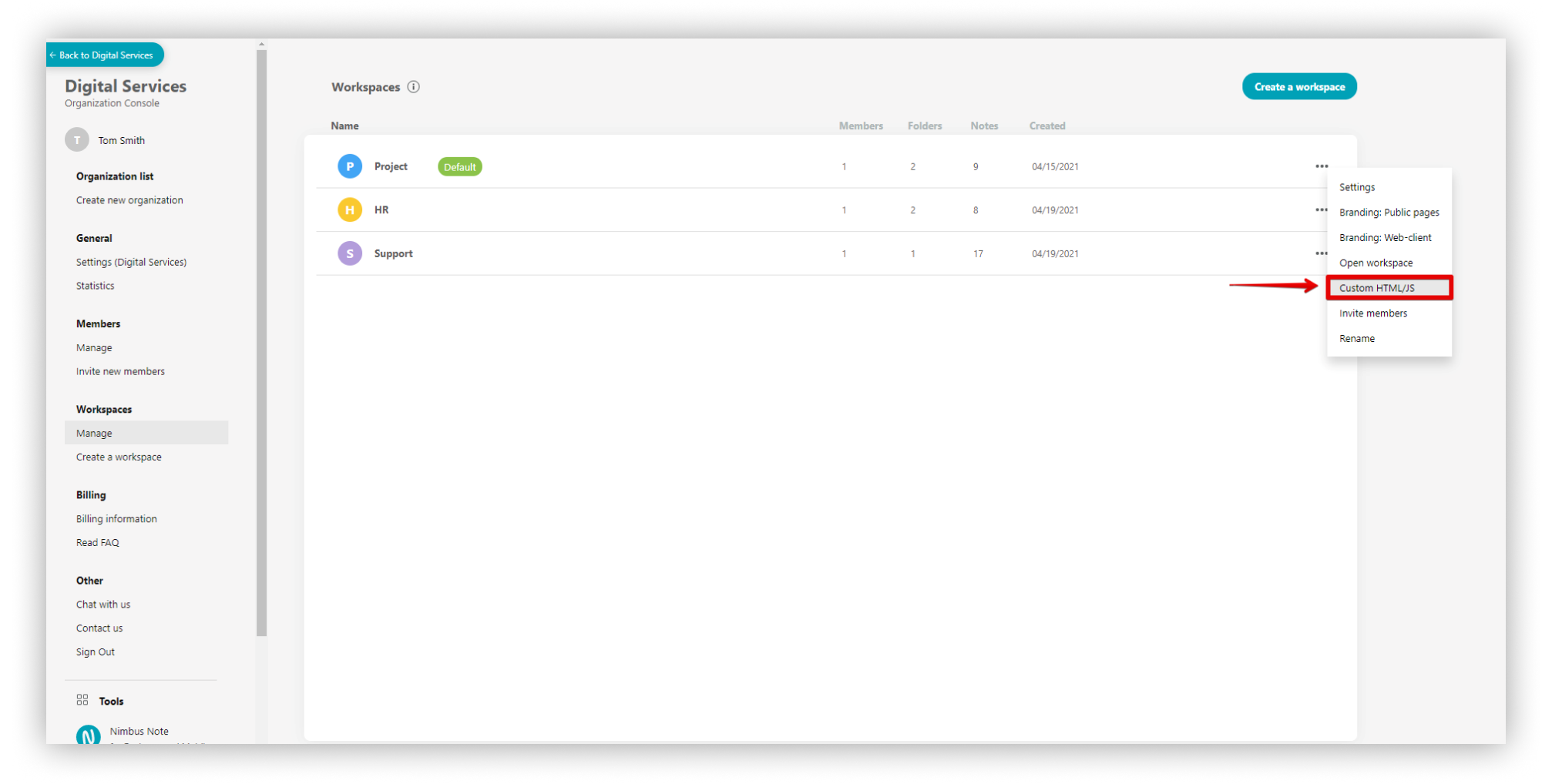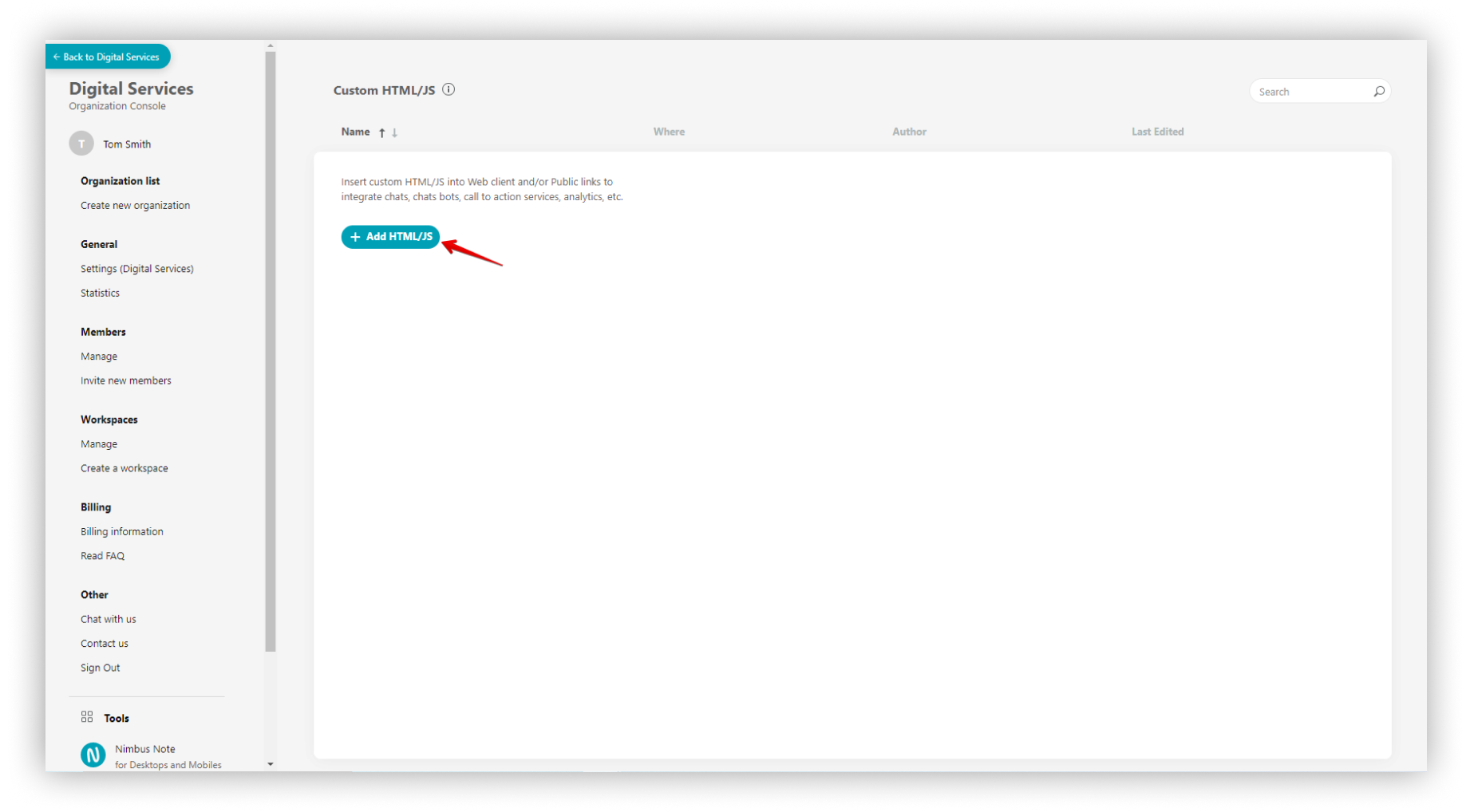 Enter the code from step 5 in the Body field and click on Publish.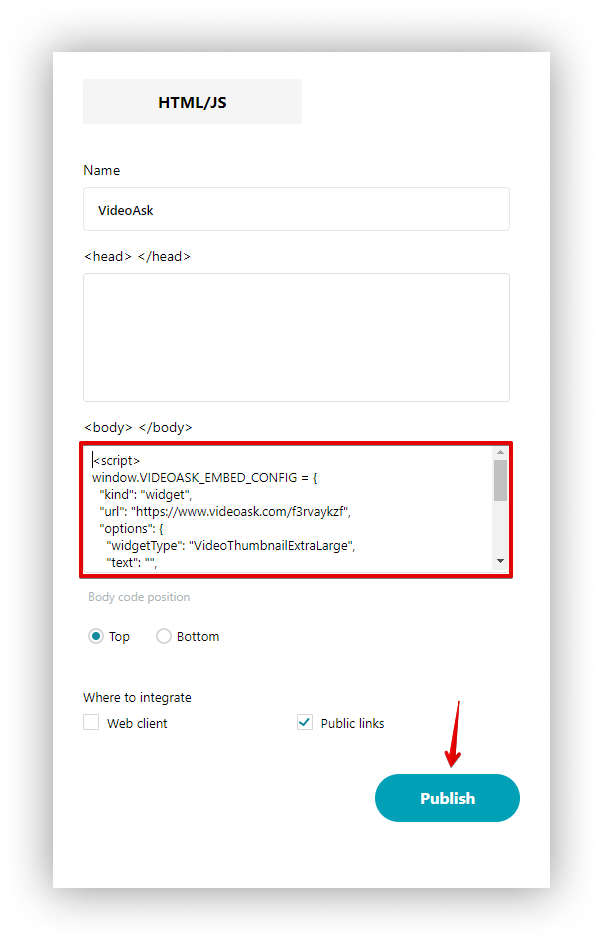 Open a public link from this workspace and check for the display of the widget.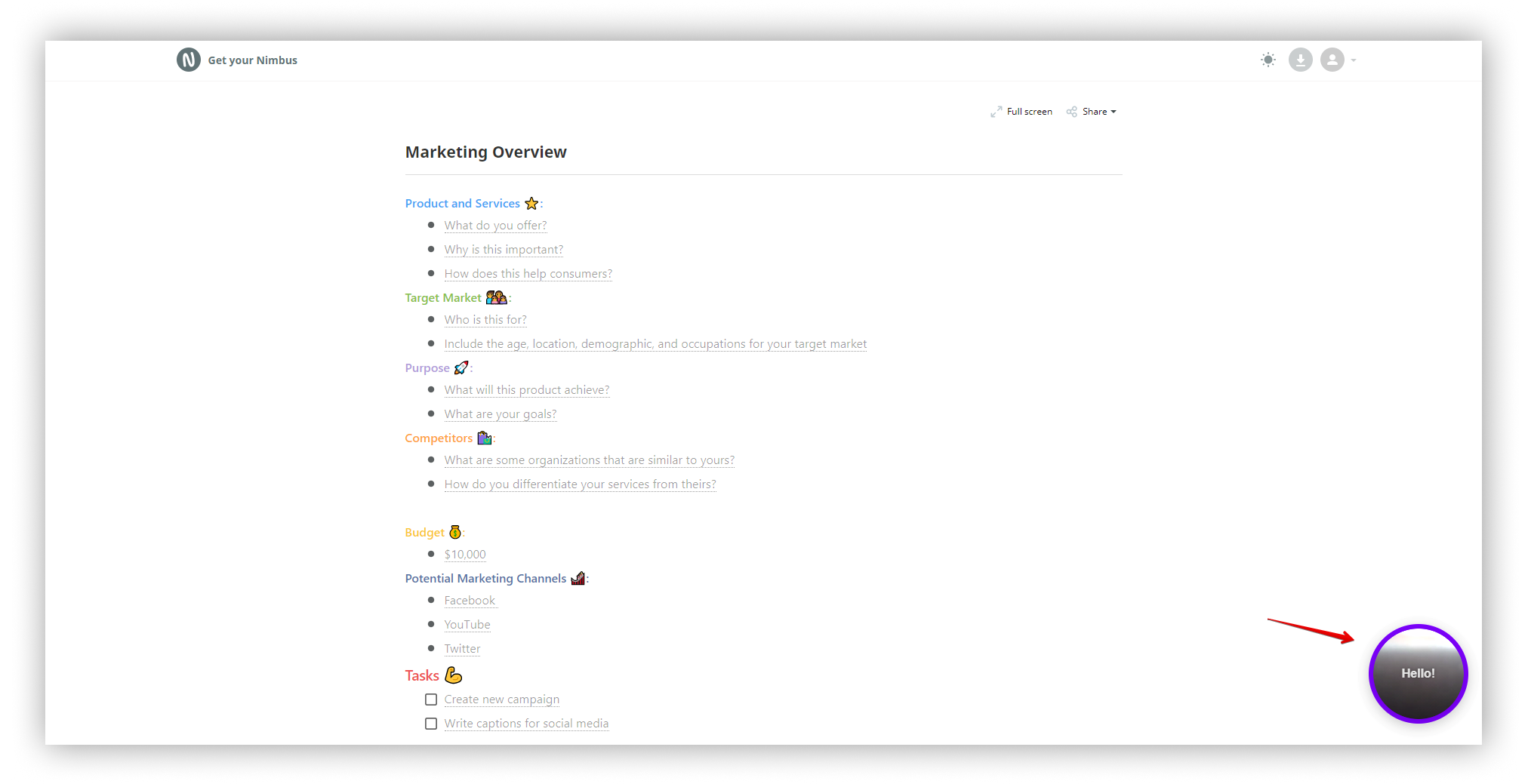 Everything should be good and working correctly!