Sometimes, information added to a page is best presented in columns. Presenting information in columns improves readability. Some types of pages, such as articles, recipes, and invoices, are often written in column format. This also allows for the creation of simple Kanban boards. Here, we will look at how to create and manage columns in Nimbus Note.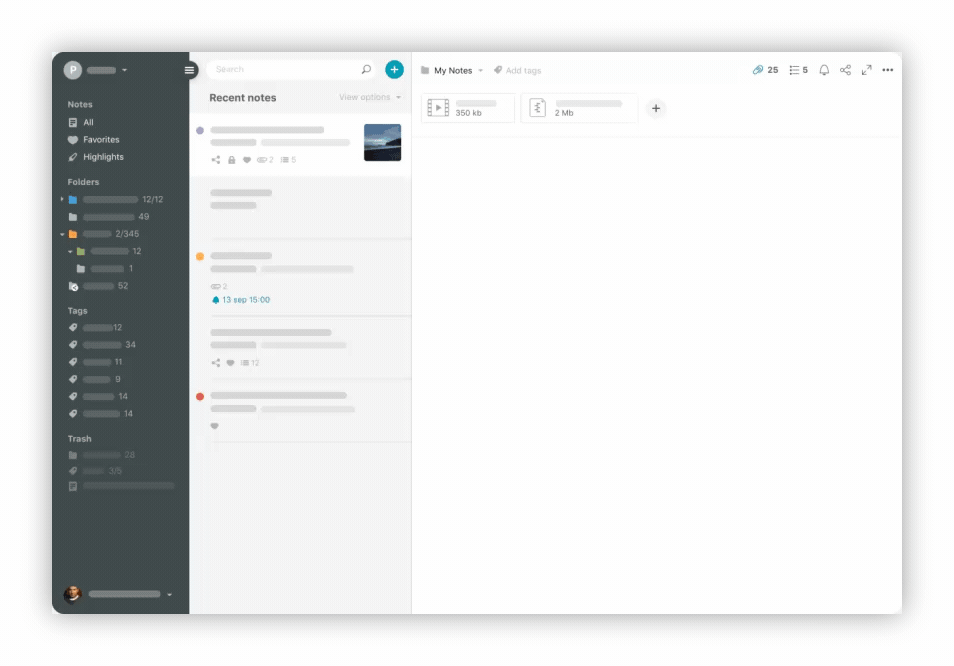 Create columns #
There are several ways to create columns.
Click and hold on the block. Drag it to the right or left.

Follow the blue guides that appear.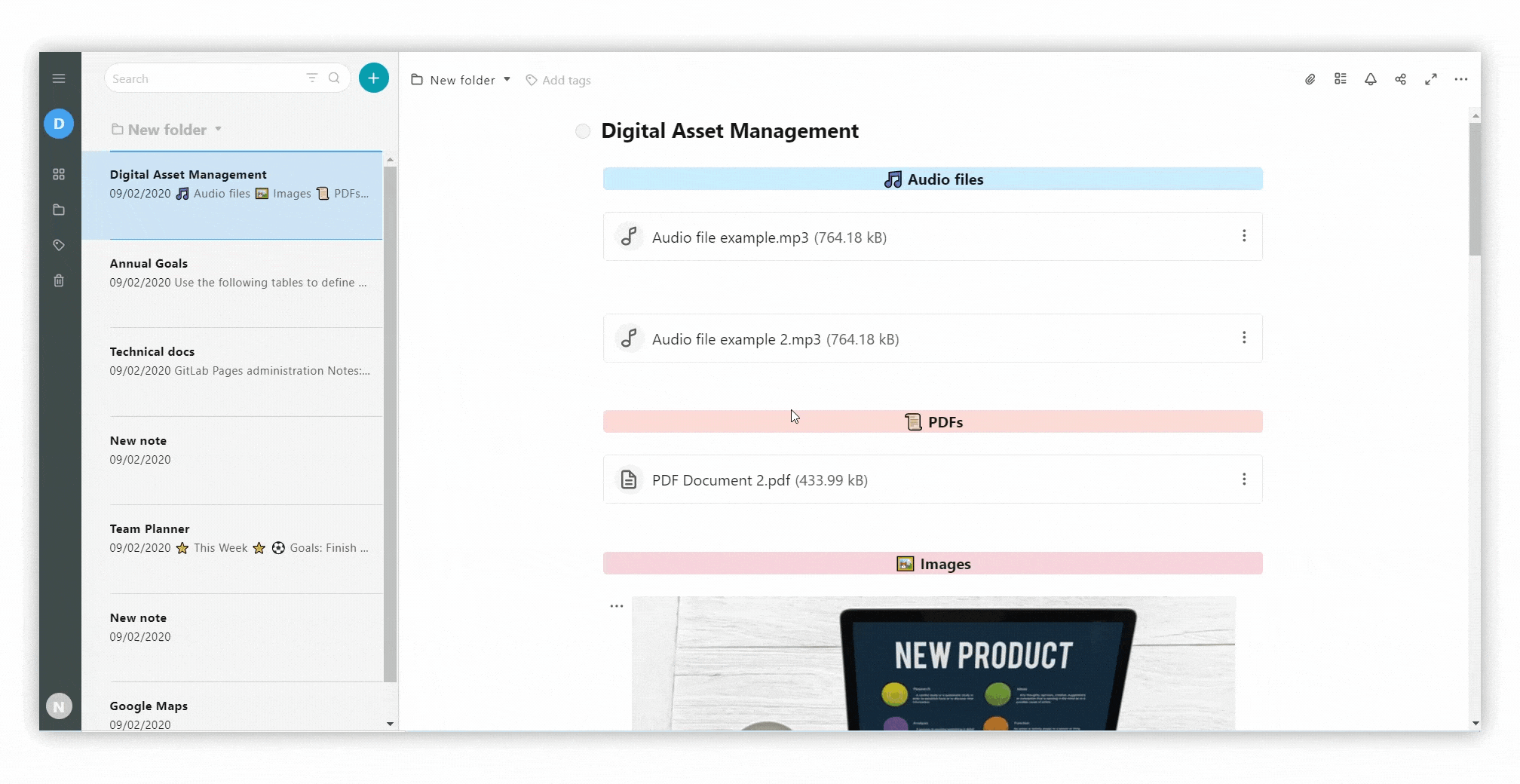 Сlick on the three dots menu.
Click on Add block.
Select Above / Below / Right / Left.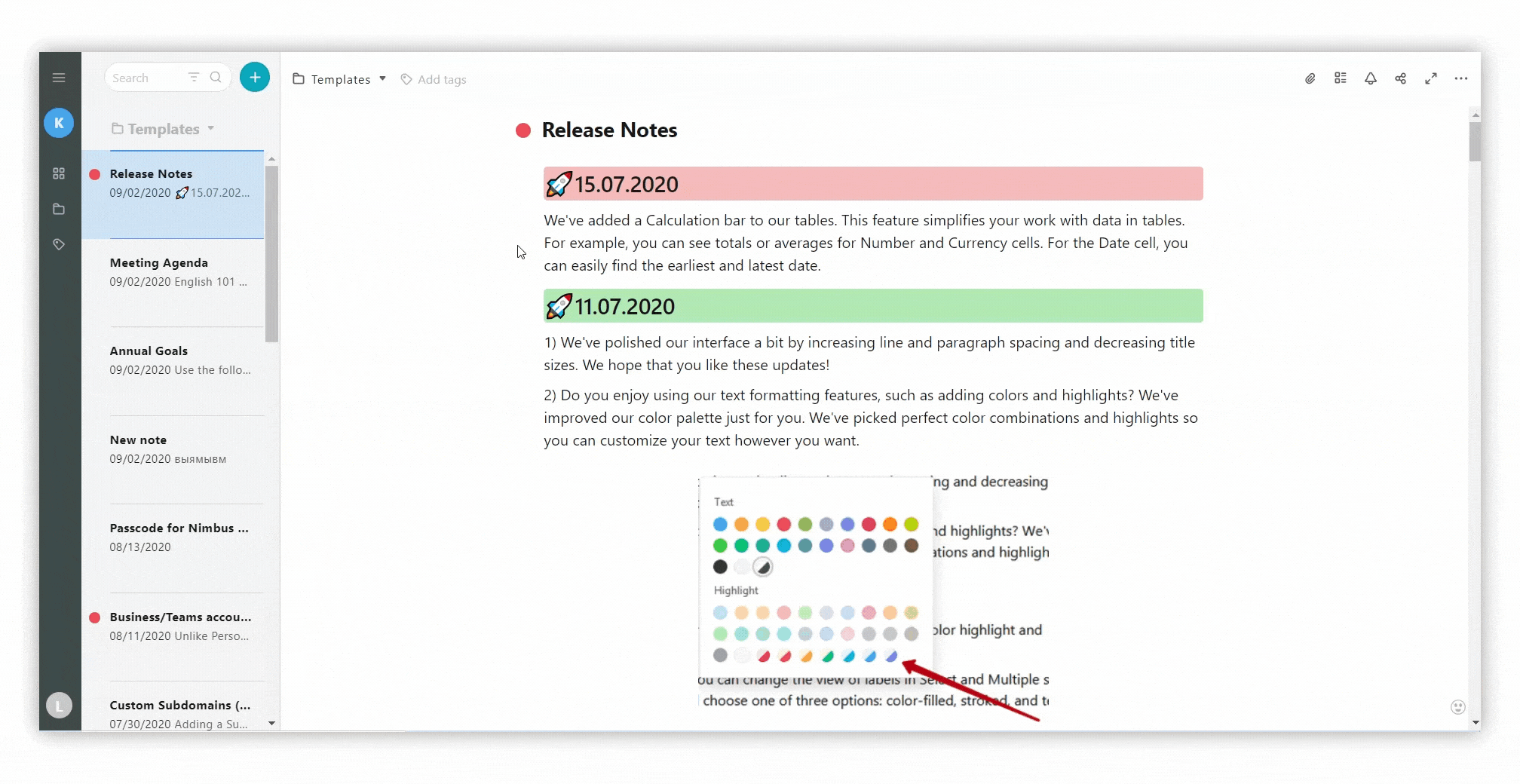 Here are some examples that show how columns can help organize information: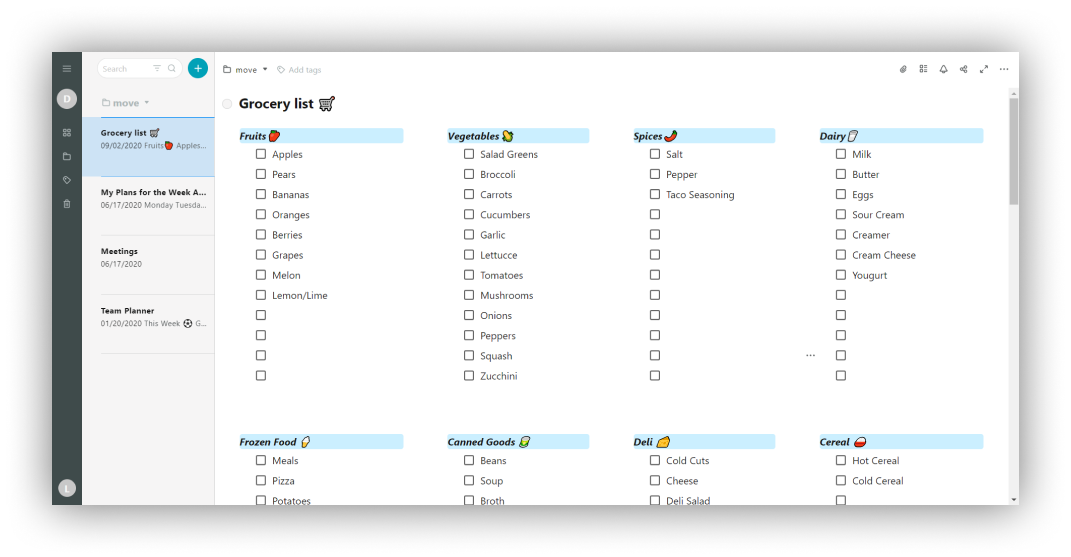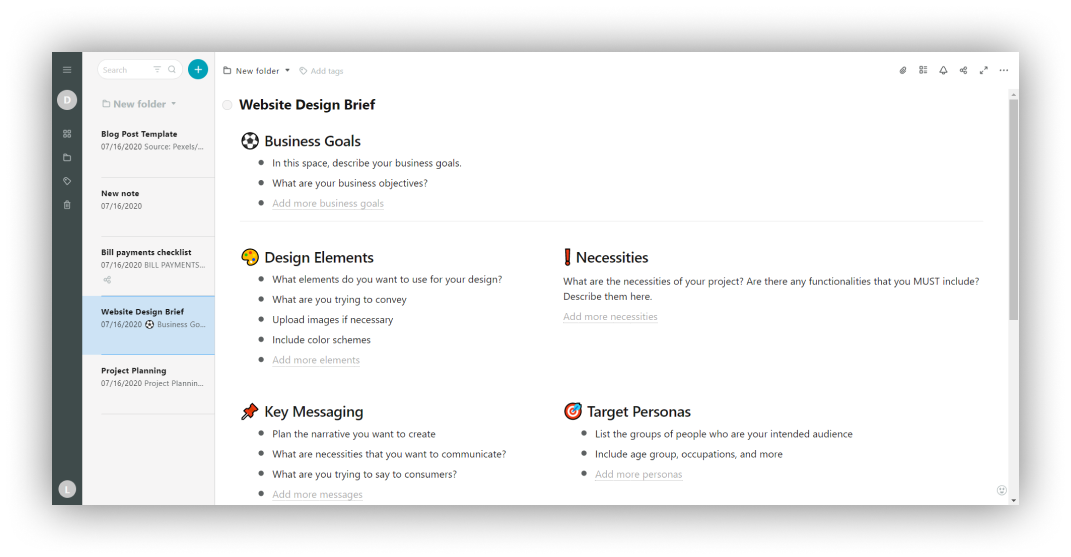 Resize columns #
You can easily resize columns by following these directions.
Move the cursor between the columns ↔️.
Hold and resize right / left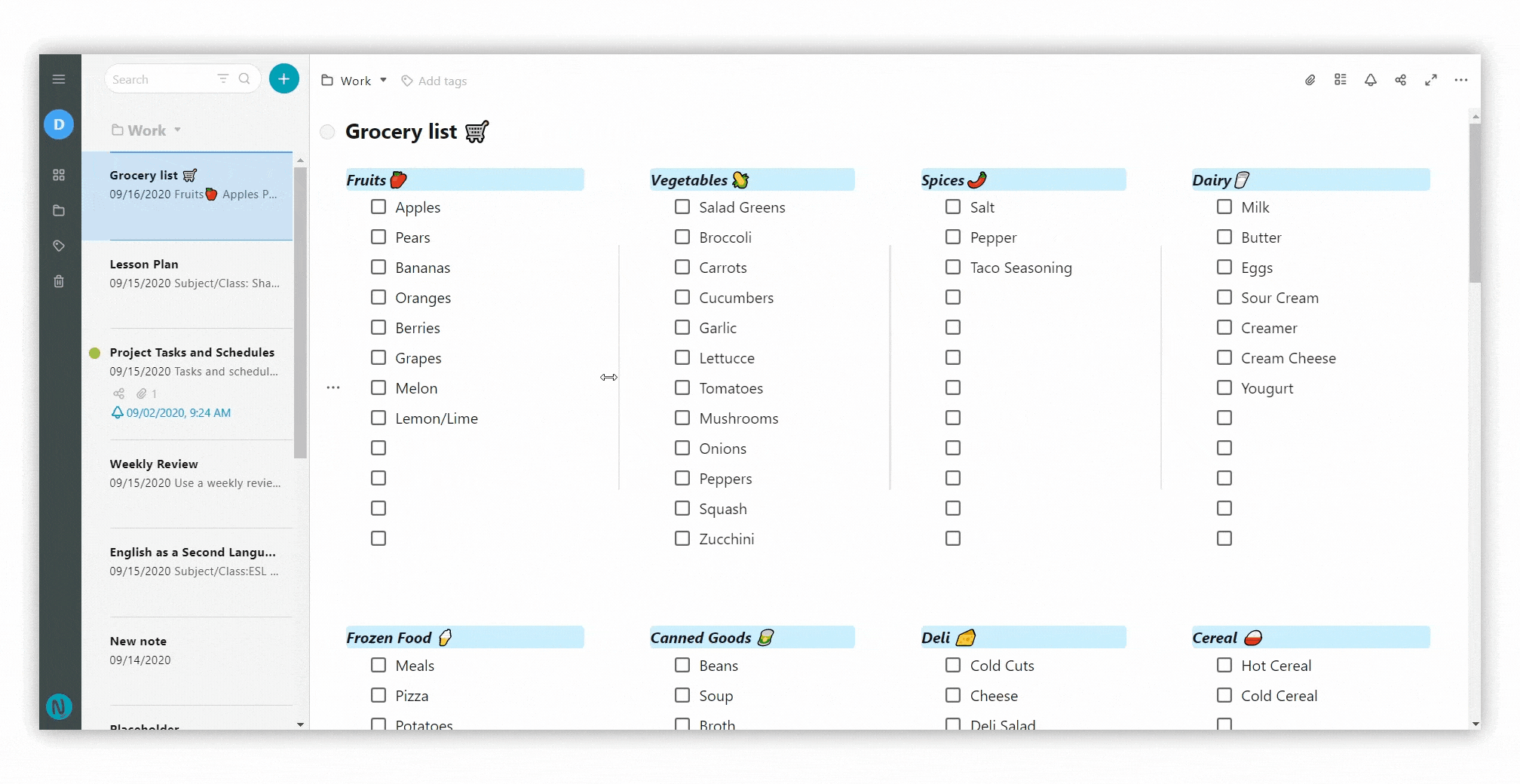 You can also make the workspace larger by hiding the sidebar or pulling its edge.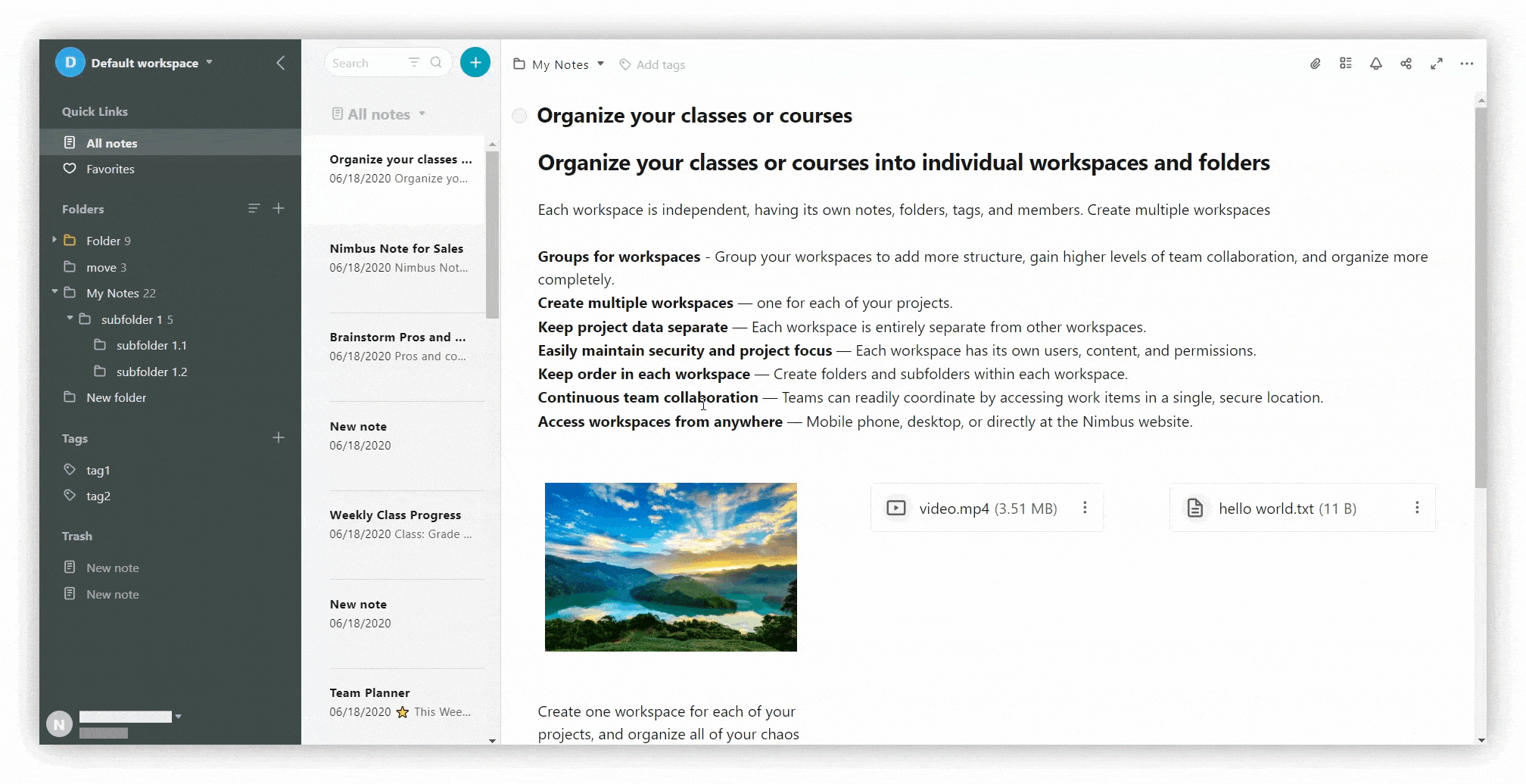 Delete columns #
There are also several ways to delete a column.
Select the entire column.

Click on the menu and move the selection to a new location while holding the mouse.
The column will disappear as its contents are moved to a new location.
Select the block.

Click on the menu.
Select Delete.