What types of notes export are in Nimbus Note? #
You can export notes in HTML and PDF formats.
How to export notes? #
1) Open the desired note.
2) From the notes menu, choose Export note.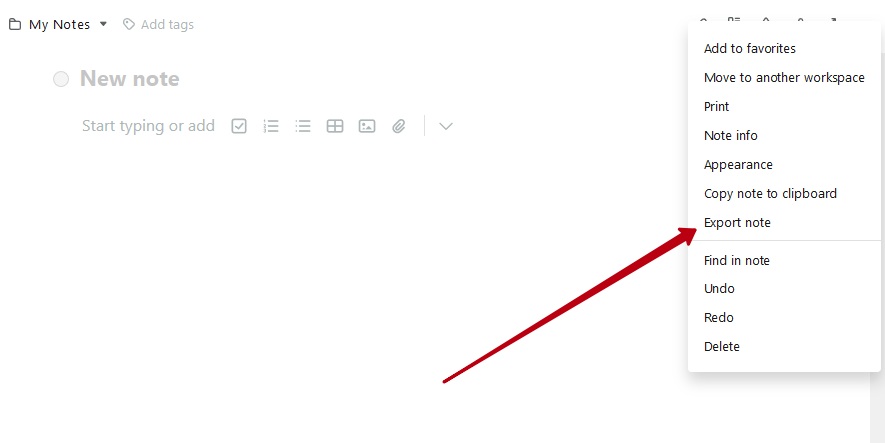 3) Click on the desired format. If you pick PDF, it will conserve text + pictures. If you choose HTML, the archive will be saved, where in addition to the HTML file, you will also find note designs, images and files (if they remain in the note).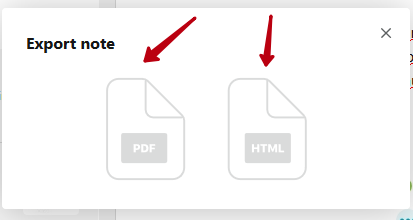 4) Save the file!
Important! If the note file is large or there is a big export queue, it might take some time to process the note.