How often are project details lost while working on them with a team? Have you come across situations where team members leave a project or delete important information by mistake?
Now, you can avoid all of this! Just use Version history.
See who made changes in a project and when.
Restore the desired version of a project.
Get the whole chronology on how a project changed.
Empower knowledge sharing in your team.
All you need to do is select the Version history option in the page menu.
What is Page history and what is it for? #
Page history will allow you to restore the contents of pages for a certain period. This may be necessary if you accidentally deleted data or you need to look at a page before your colleague changes it.
How often is a new version of a page created? #
A new version is created once a minute, provided that you make changes to the page.
How do I view the history of a page? #
Open the desired page.
In the page menu, select Version history.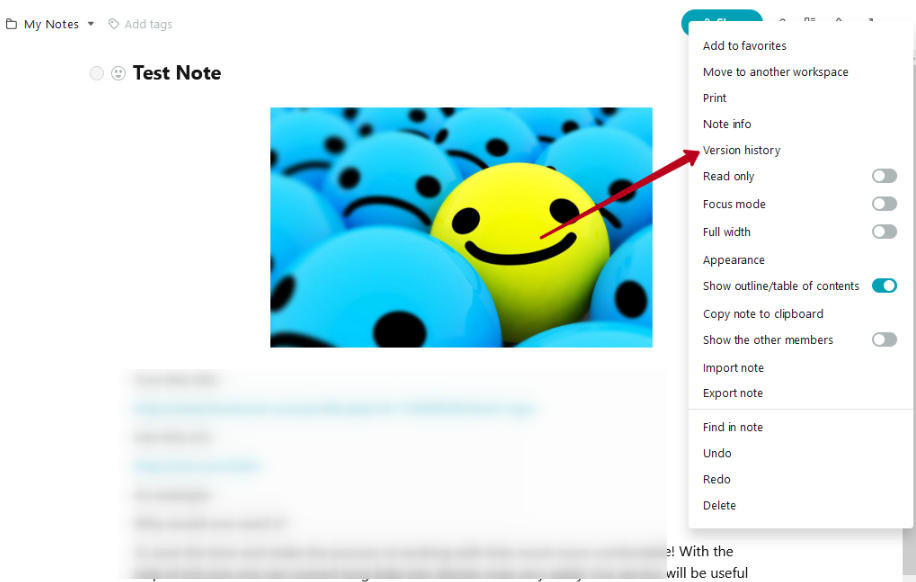 You will see a window in the left sidebar. This is where the list of saved versions is located.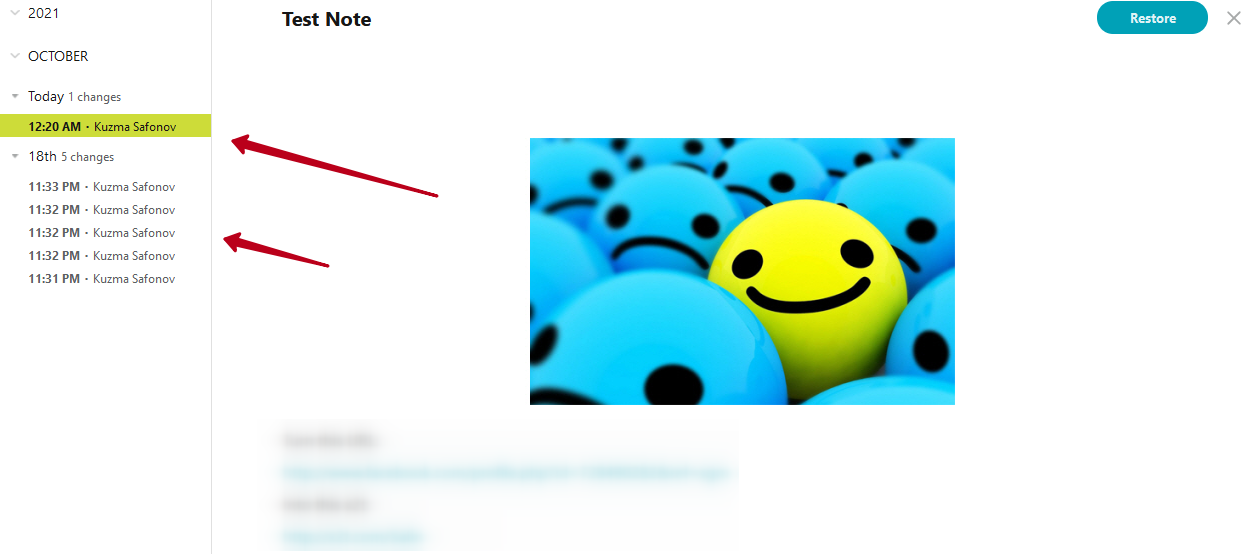 You can see the versions, both for the current month and previous ones (subject to their availability).
When you click on a version, you will see the page content that was saved in that version.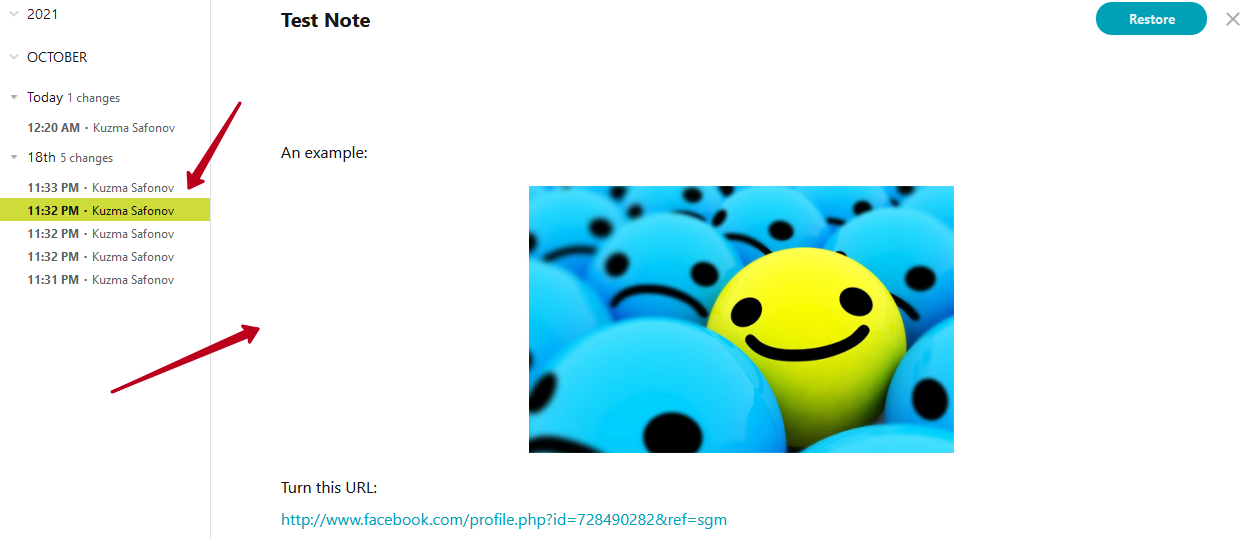 How do I restore the desired version? #
Click on the desired version.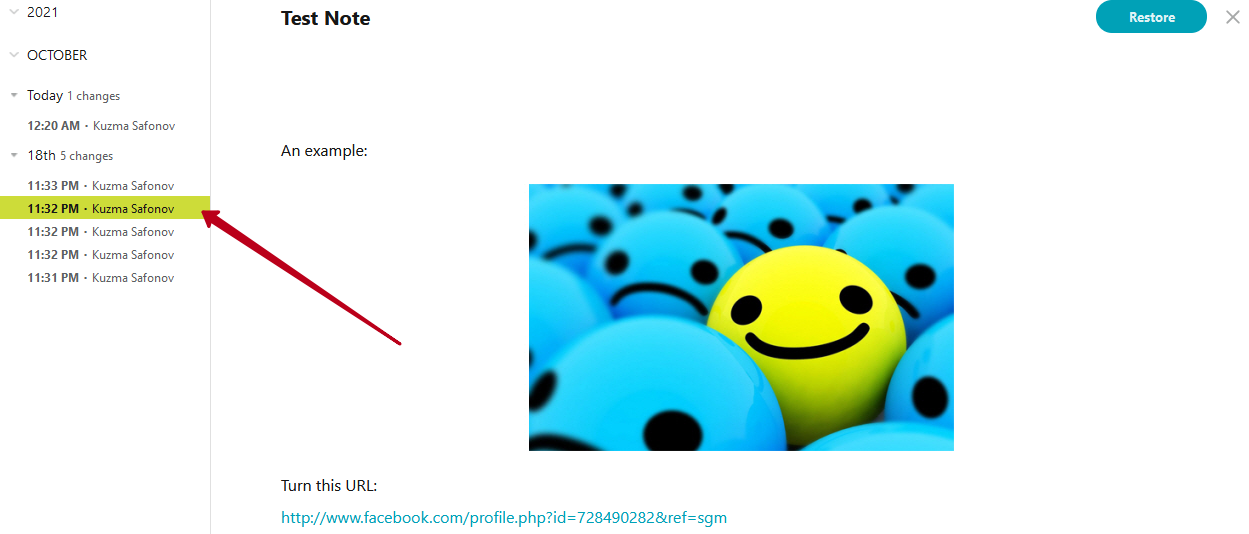 Next, click the Restore button.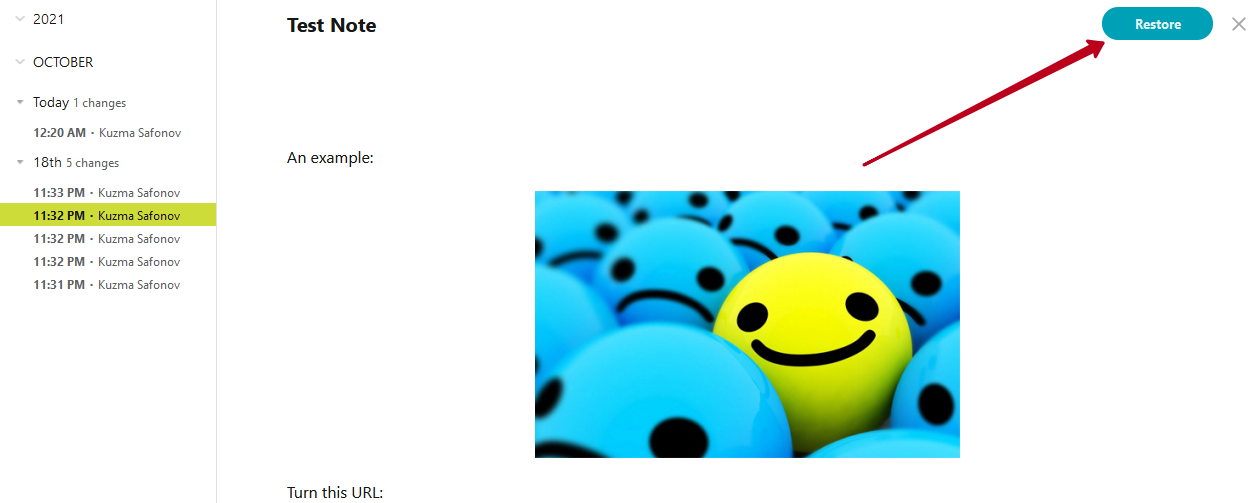 A new page will be created with the selected version.