What is FuseBase AI? #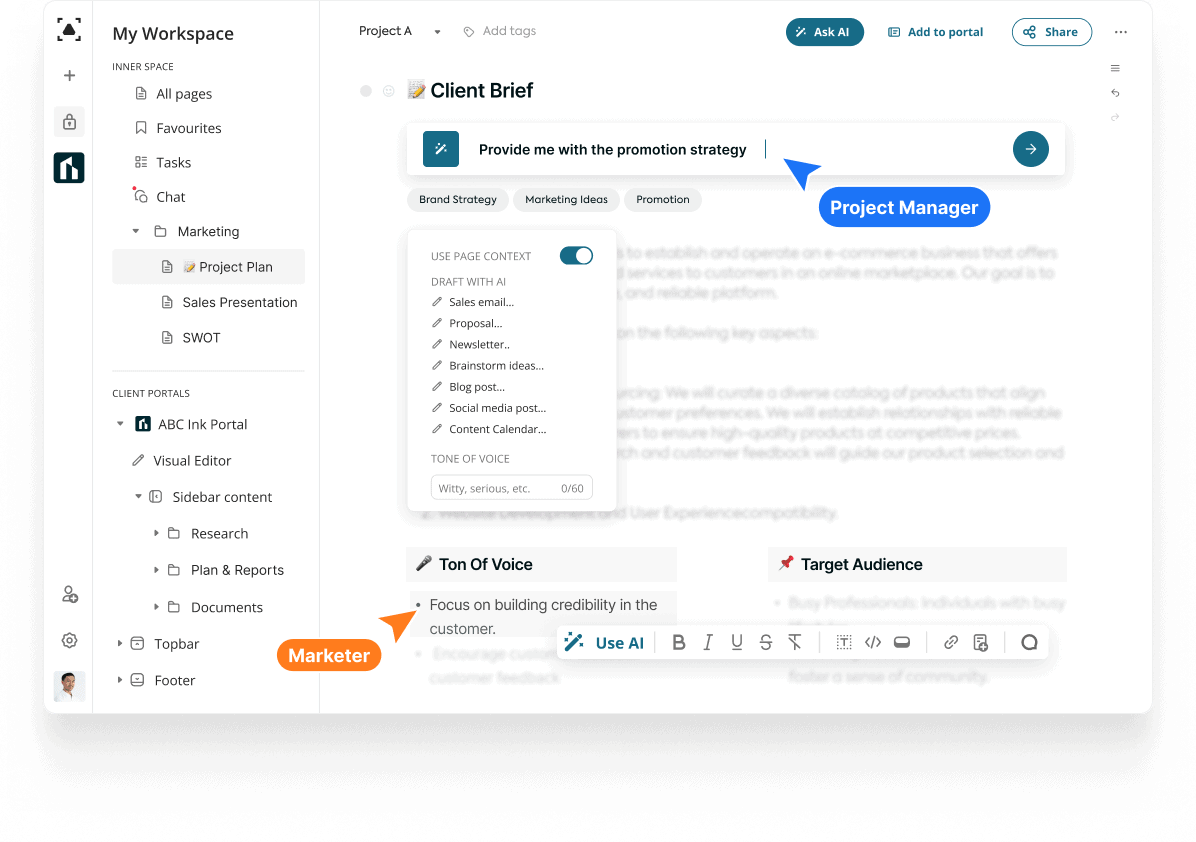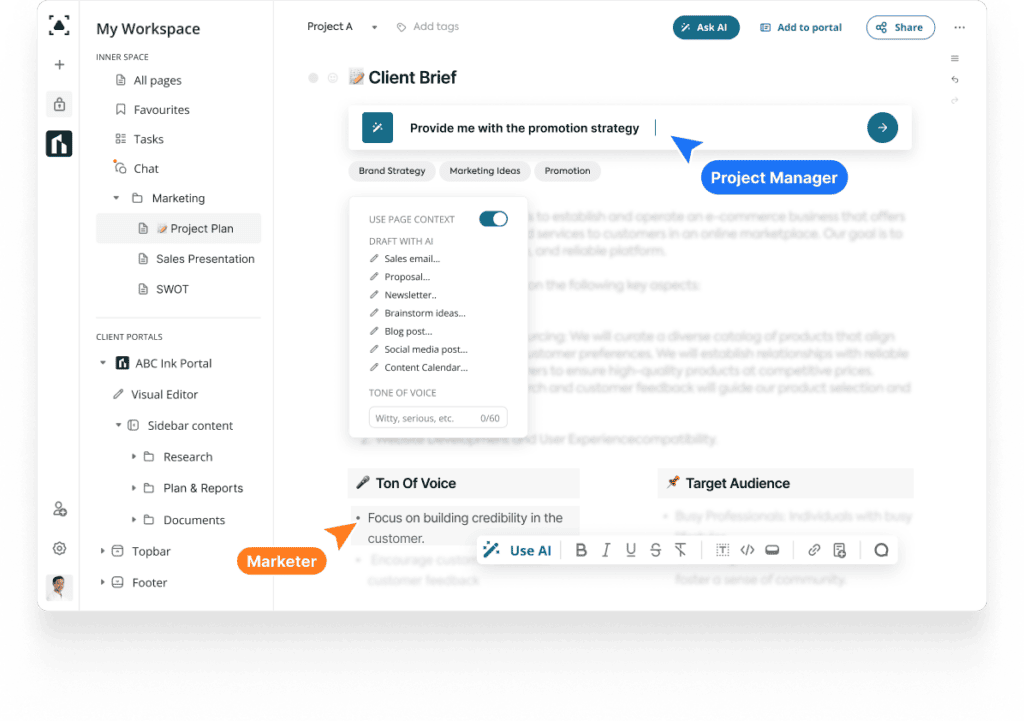 FuseBase AI is an artificial intelligence assistant that helps you work smarter and more efficiently right within your FuseBase workspaces. It acts as a virtual teammate, providing insights, automating tasks, and generating content.
Key capabilities include:
Brainstorming Ideas #
Get suggested ideas for future projects and creative solutions to problems by simply prompting the AI. It can pull concepts from multiple sources to provide unique recommendations.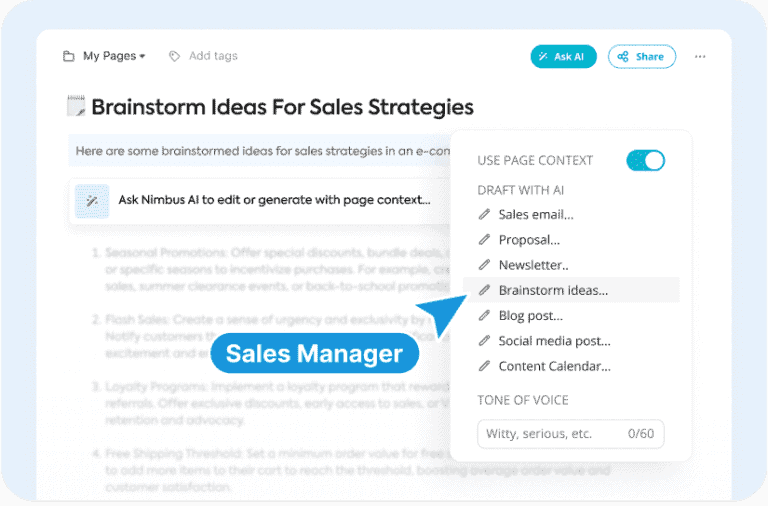 Summarizing Discussions #
Don't waste time reviewing long conversations. FuseBase AI can analyze chat or meeting transcripts and identify the key discussion points, action items, and conclusions. This allows you to quickly catch up or share summaries with others quickly.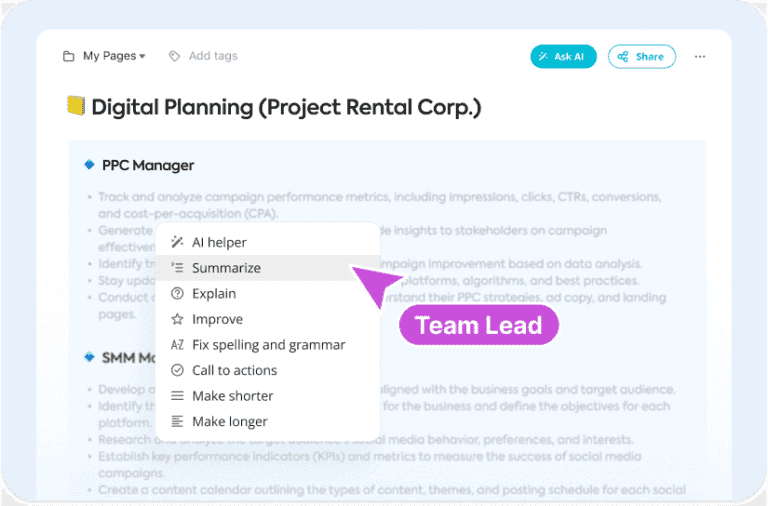 Personalized Recommendations #
Receive tailored suggestions based on your company knowledge, industry expertise, past work, and page context. The more information FuseBase AI has about you, the more relevant its recommendations.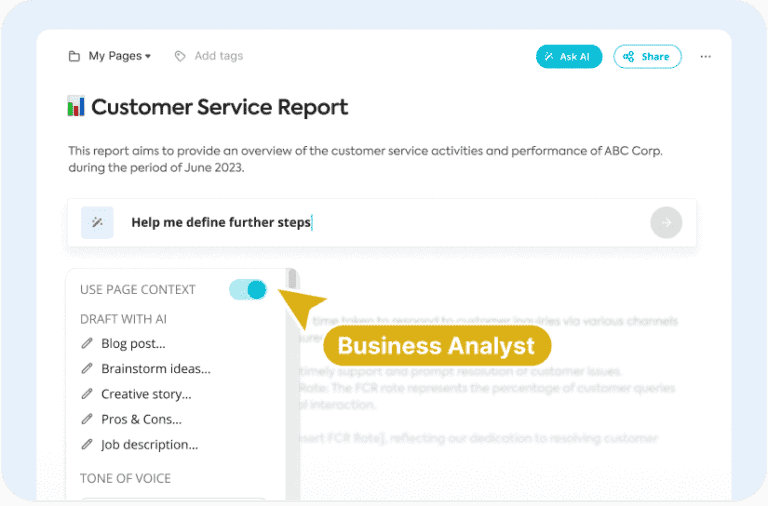 Writing & Refining Content #
Use AI to generate initial drafts of content like emails, posts, proposals, or other documents to save time. Then refine the wording, tone, and level of detail to fit your needs before sending.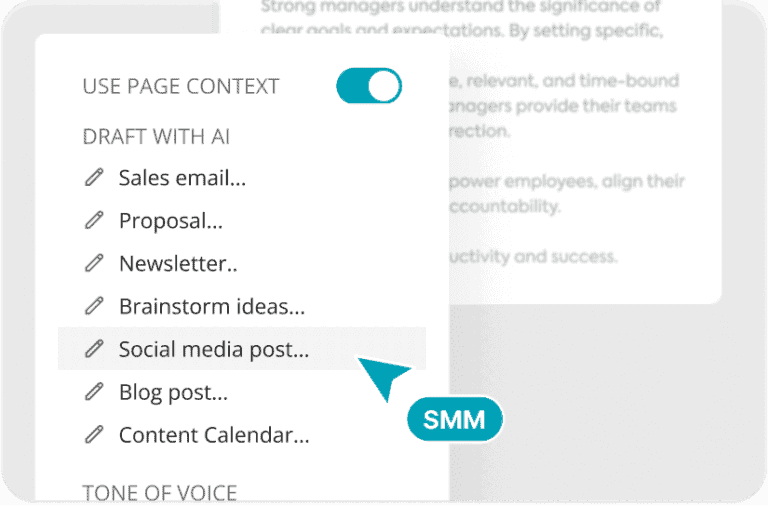 👀 You will find several tips on writing sales emails, proposals, and blog posts in this guide.
Proofreading Content #
Focus on developing your ideas while AI handles proofreading for spelling, grammar, formatting, and style. It can mistakes before content goes out.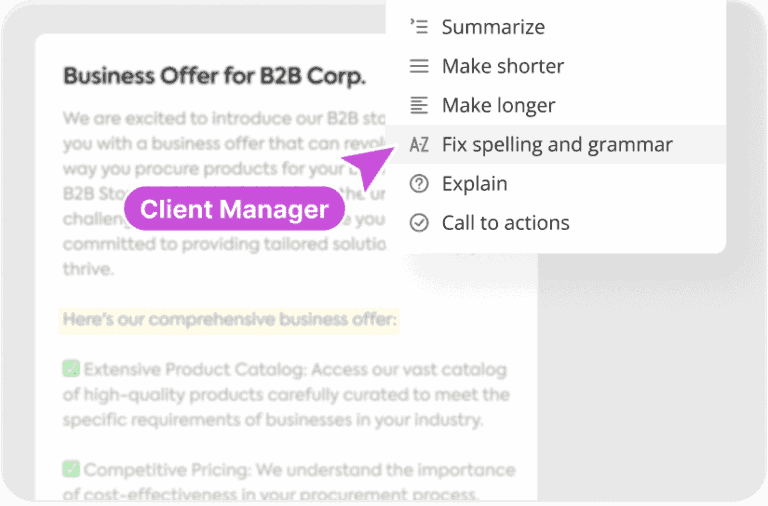 Getting Started with FuseBase AI #
Activate FuseBase AI in your workspaces in a few ways:
Hit the Ask AI button at the top to get recommendations or write content.
Highlight text and use the "AI" menu option for context-based insights.
Enable the AI assistant bot for conversational guidance.
✍ You will find a complete guide on using AI in FuseBase in these guide.
Best Practices #
Provide context like industry, goal, and tone for optimal results
Iterate to refine—treat AI output as a starting point to enhance
Validate the accuracy of any facts or data points
Specify the ideal length and level of detail needed
Confirm it meets any brand voice guidelines before sending externally
Related Guides #
Collaborate With Clients Using FuseBase Portals