A member may have different permission levels in different workspaces. For example, a member might be an admin in one workspace and have read-only permissions in another.
☝Note: Each workspace is independent, with its own pages, folders, reminders, and members.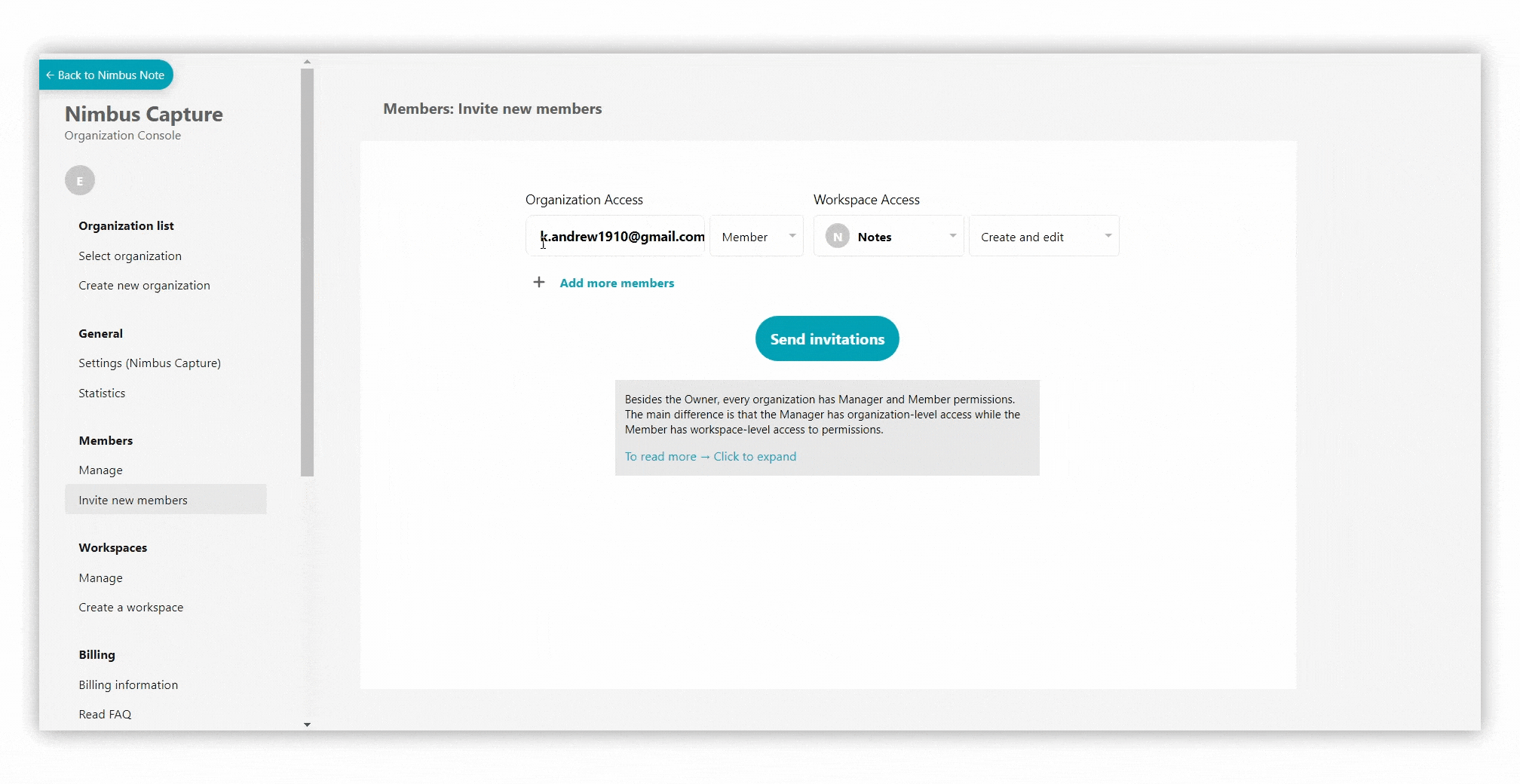 Types of accounts in organizations #
Organization Owner and Managers have access to all workspaces and to the organization's console.
Organization Members can access the workspaces they have been added to by the organization Owner or Managers.
Members with a Guest role can have access to only one workspace and their stay in the organization can be limited in time.
Read more about Guests Accounts
☝ Note: Members and Guests do not have access to the organization console. They only have access to the specific workspaces they were added to.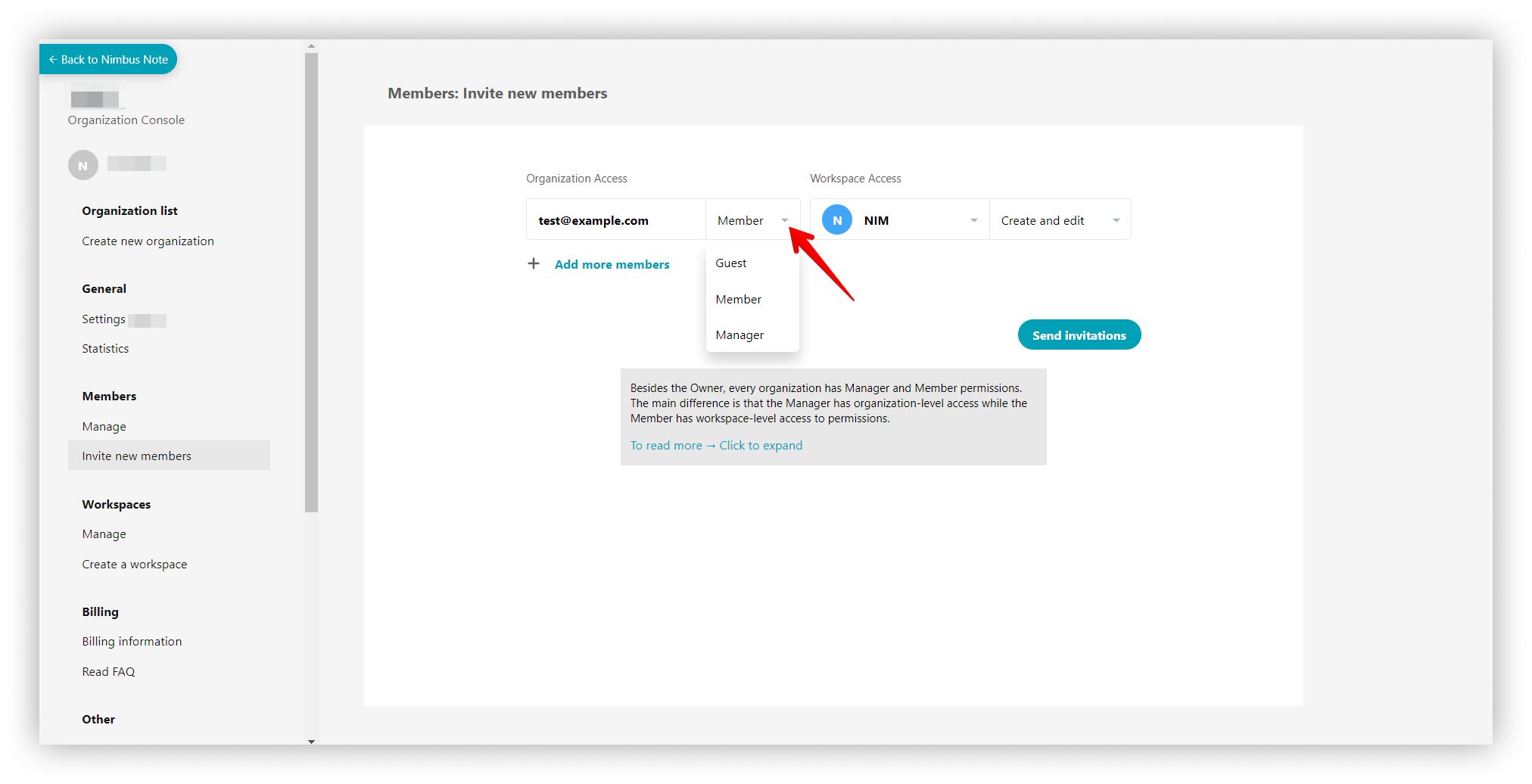 Types of permissions in workspaces #
Admin – users can edit pages, add new pages, share your pages through public pages.
Can create and edit – users will be able to do full-fledged work on pages – read, edit, and even delete pages. Folders and tags management will also be available.
Read only – user's pages will be available only for reading.