Everything is quite simple and easy. You can transfer not only pages, but also entire folders.
1) First, you need to select "Move to another workspace" in the context menu of page or folder –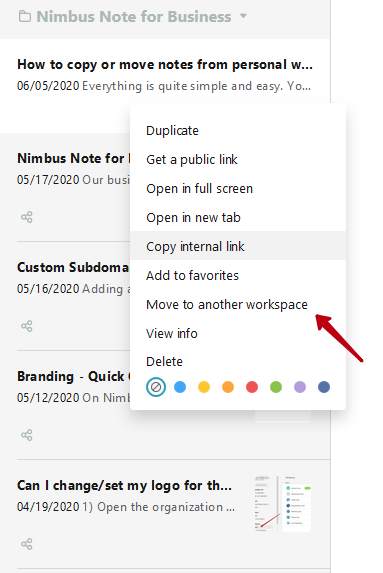 2) Then select a business workspace and click on it.
3) The Copy to / Move to line appears at the bottom of the panel. If you select Copy to, the page will be automatically saved in the business workspace, and if you select Move to, the pages will be deleted.
4) Make a choice and click – Copy to / Move to –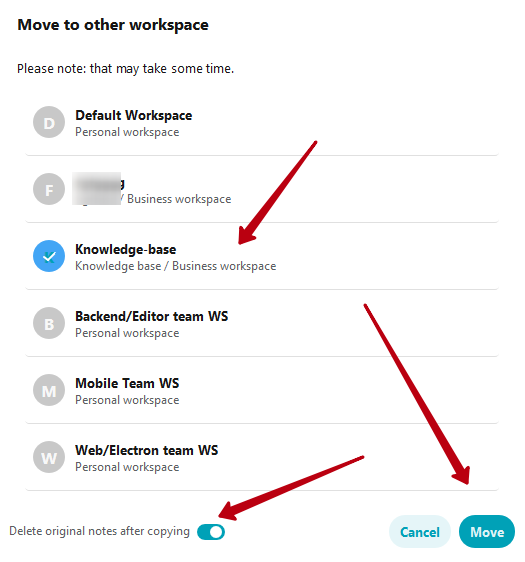 5) The necessary information will be copied to the workspace and saved.