Shortcut is a quick way to get a task done with your apps.
Nimbus Note for iOS allows you to quickly execute a specific action using shortcuts.
At the moment, you can create shortcuts for the following actions:
Opening a workspace
Opening the search screen
Creating a page in a workspace
Adding a new task to task list.
To create a shortcut follow the steps: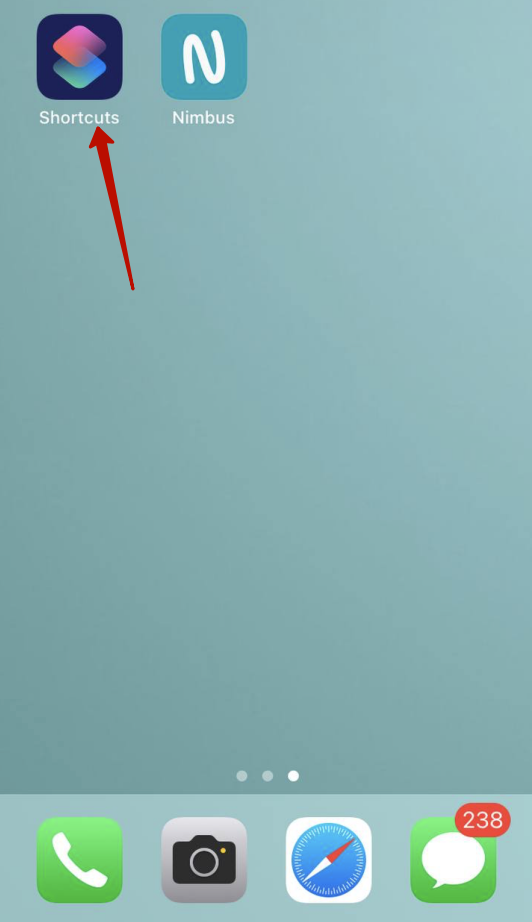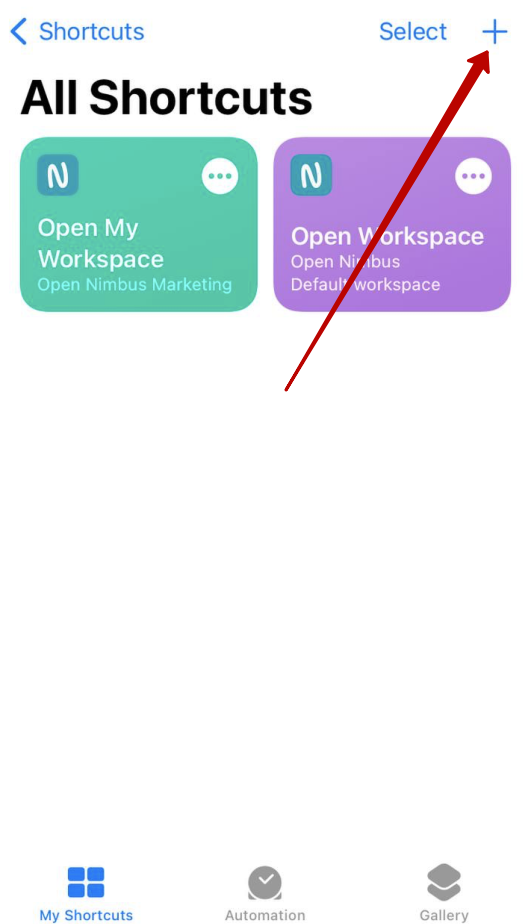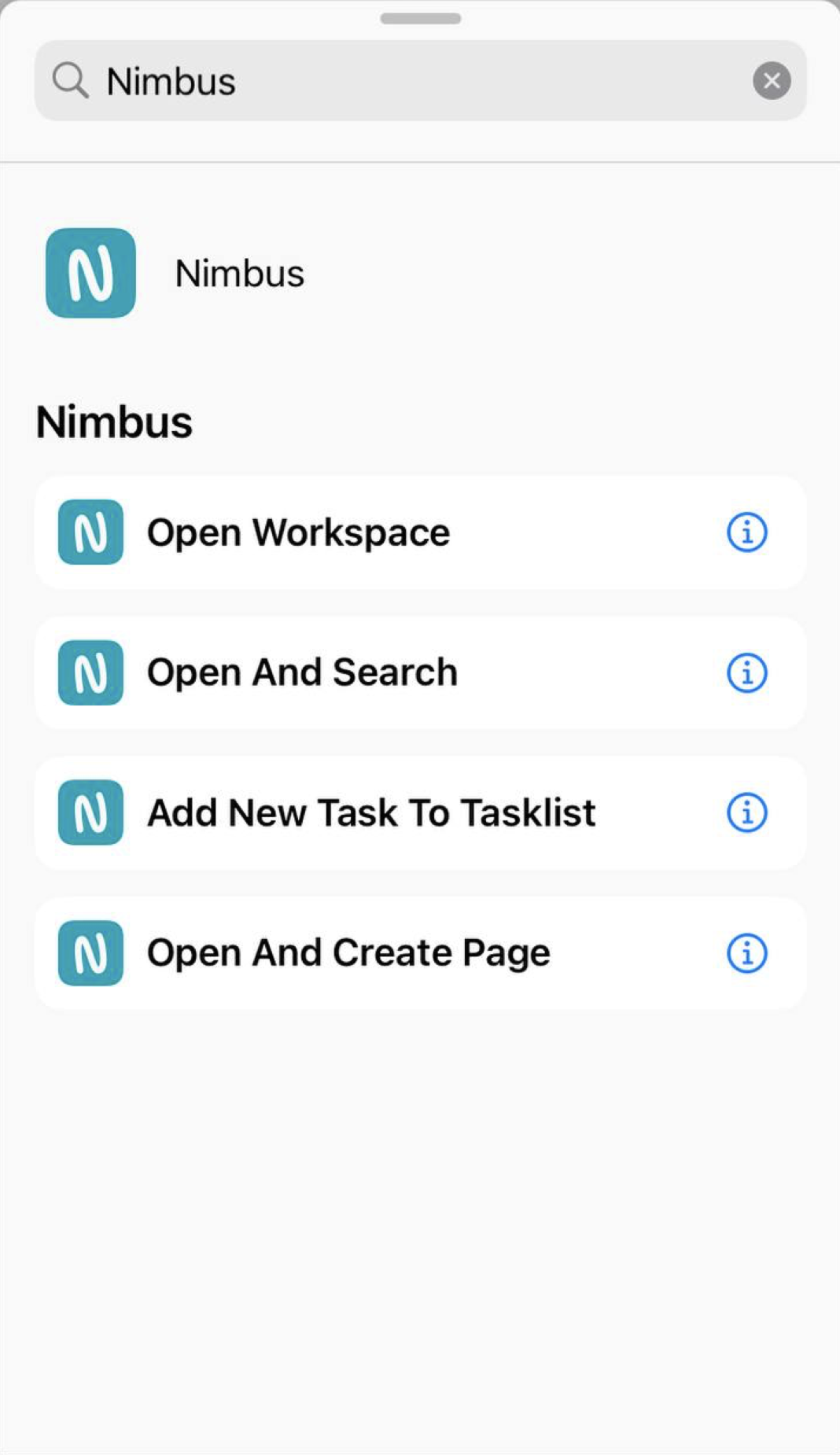 Select the desired action and specify the workspace/task list (depending on your choice).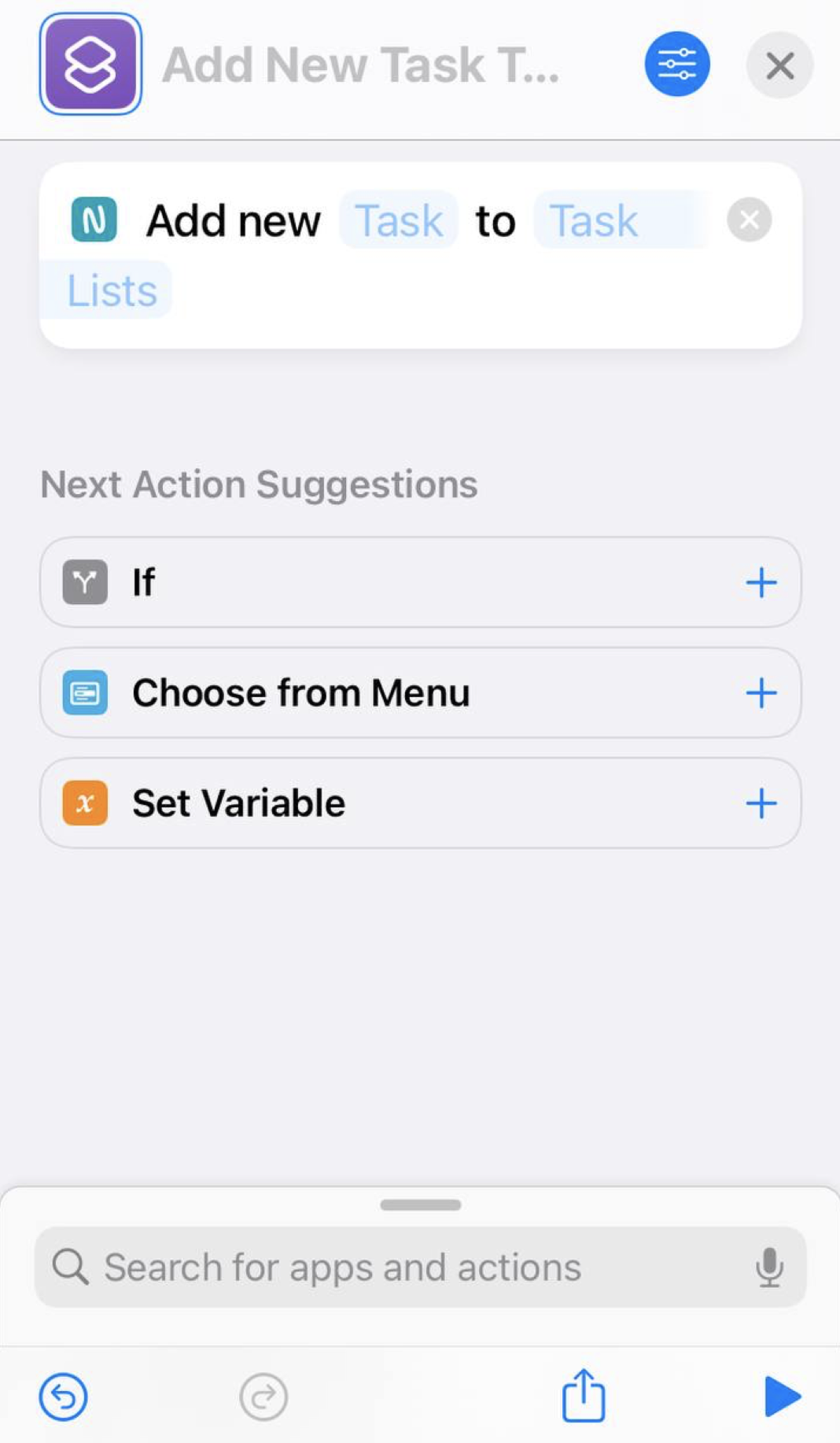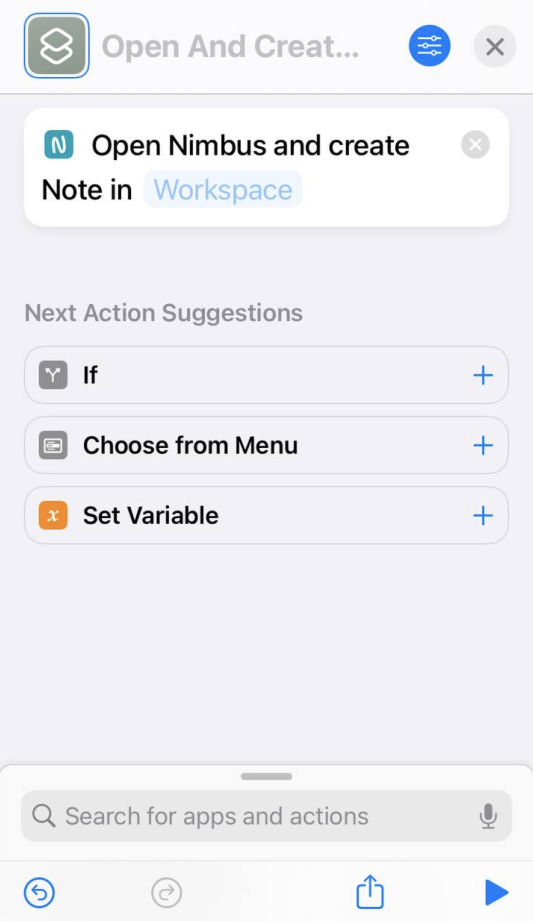 Add the created shortcut to Home Screen.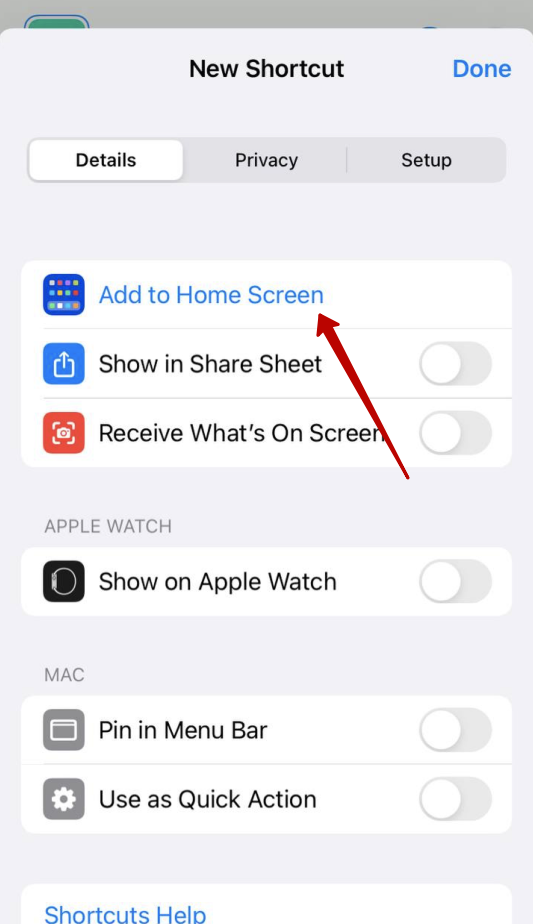 Your shortcut is now ready to use!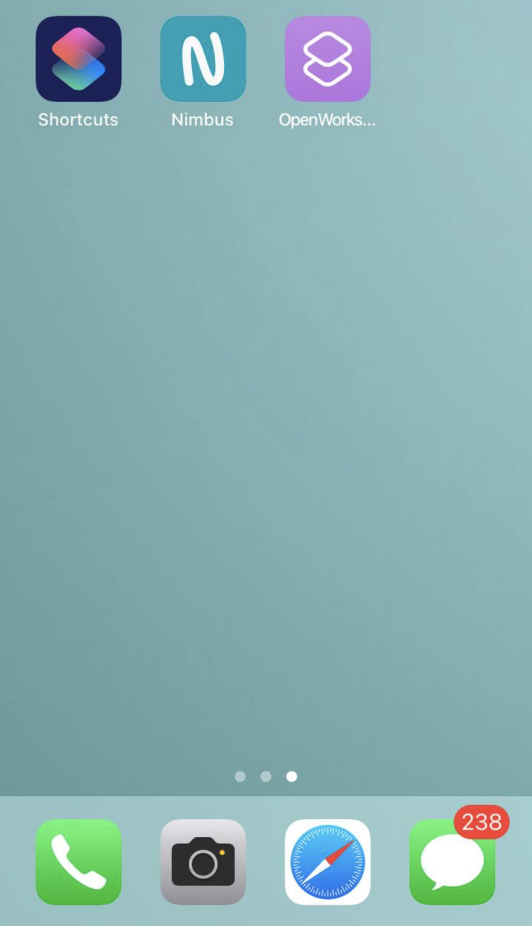 We do not recommend adding "note" or "notes" wording to the name of the shortcut, as it can lead to conflicts with the current functionality of Apple.