In the iOS mobile app, you can add widgets of different types. The following widgets are currently available:
Quick notes widget
Notes list widget
A task list widget
These widgets will help you quickly interact with your notes and task lists, as well as make changes without directly opening the app.
How to add a widget #
Make a long tap on a blank space on the screen and press the plus +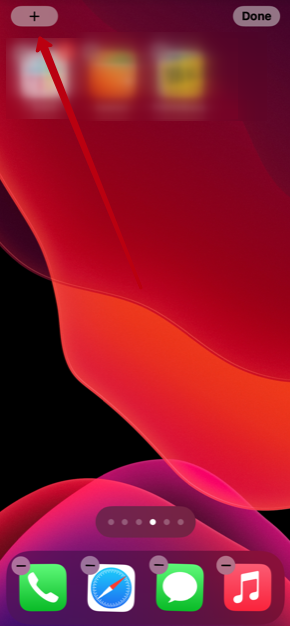 Find Nimbus Note widgets and select the desired one.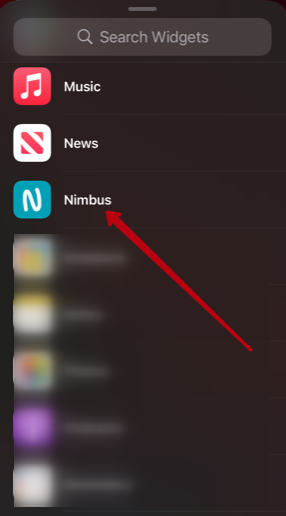 Notes widget #
Widget for quickly creating notes #
Widgets for the quick creation of notes allow you to easily create the desired type of note without opening the application.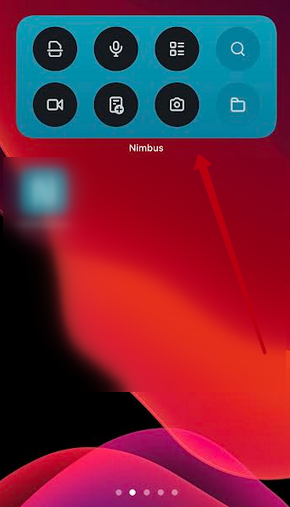 Notes list widgets #
The notes list widget allows you to view a list of notes from any folder, as well as quickly navigate to a note by tapping on it. The widget allows you to configure in which folder notes will be shown.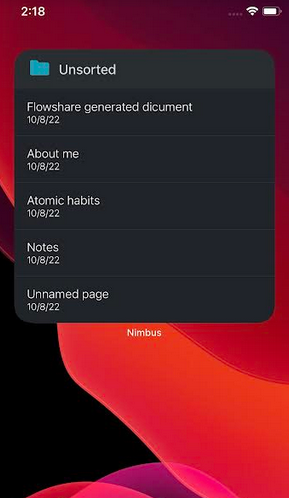 To select a folder, you need to make a long tap on the widget and select Edit widget. Next, you will be able to select a project and a folder.
Also, you can create a widget for individual pages. To do this, select Page widget. Then, in the widget settings, select the desired page.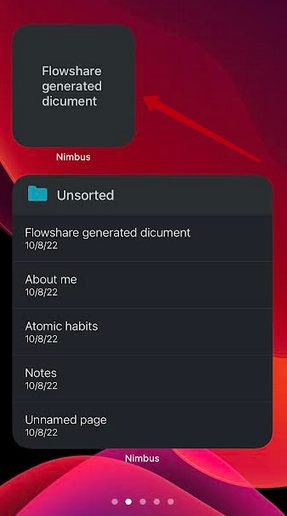 Task list widget #
On iOS, you can create two kinds of task list widgets: small and large. With widgets you can:
view tasks from an individual task list
create new tasks.
Compact task list widget #
The compact task list widget will not take up much space on your desktop, but it will allow you to quickly view tasks within one task list and go to the note by tapping on it. In the settings, you can specify which task list you want to see in the widget.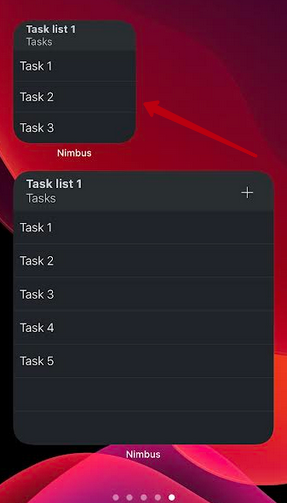 Large task list widget #
The large task list widget allows you to view tasks from the selected task list. In the widget settings, you can select the desired list and tasks and specify whether or not to show completed tasks in the widget.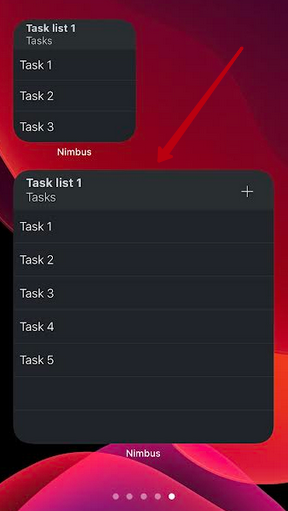 You can read more about task lists here.