In this guide, we will explain how to add Mind Maps to pages using a well-known service to demonstrate: https://www.mindmeister.com.
How to copy Embed code from MindMeister? #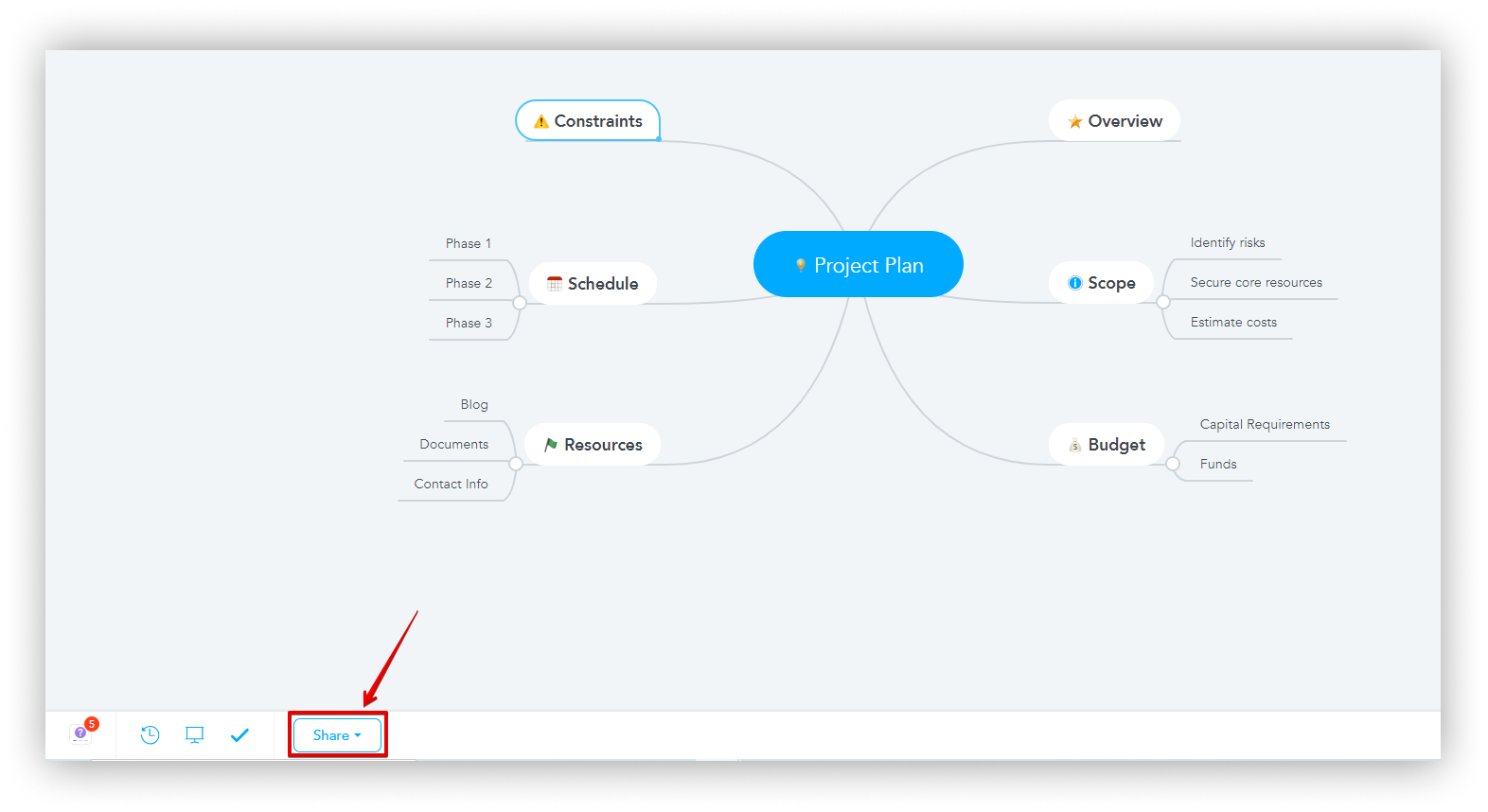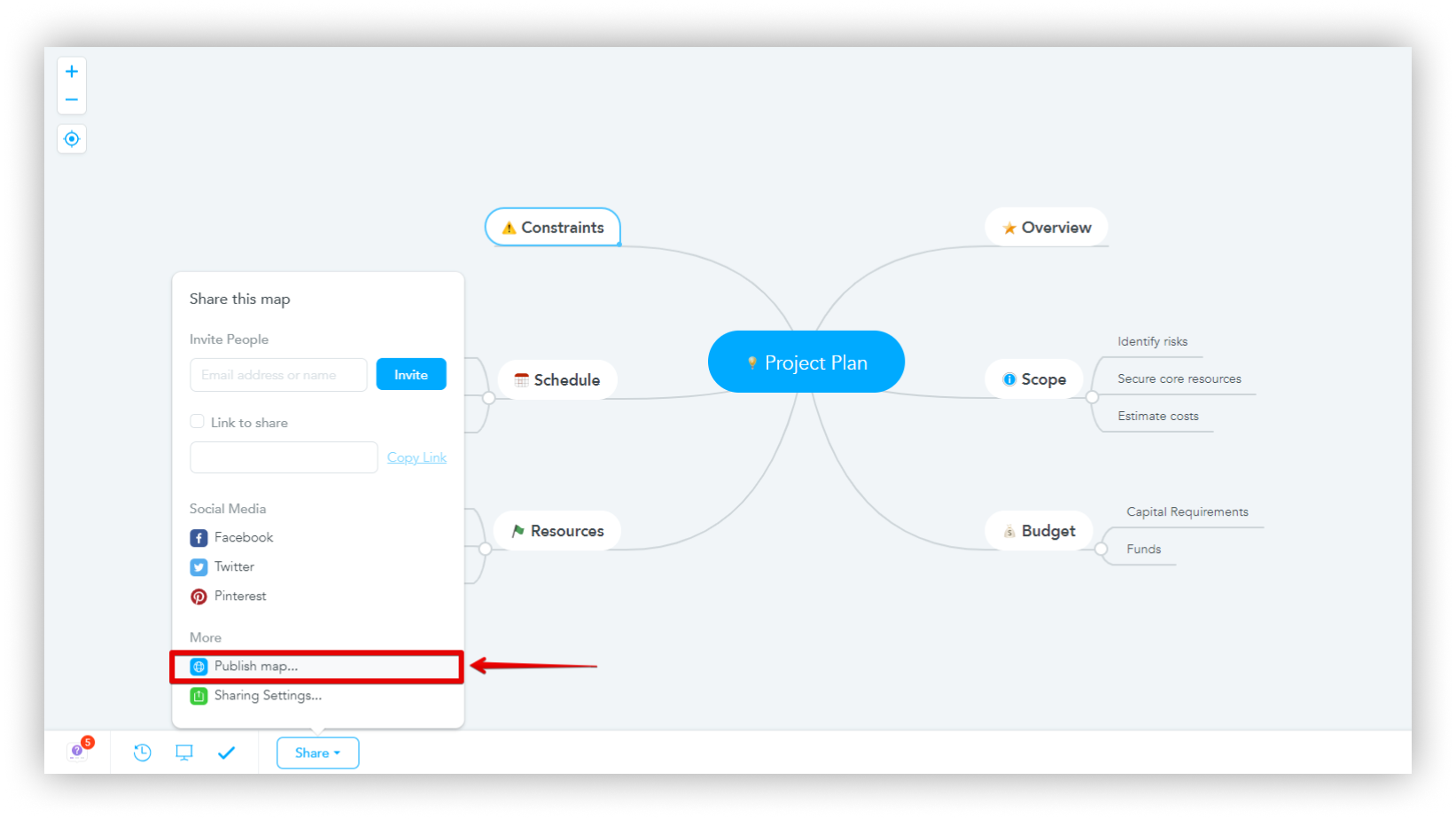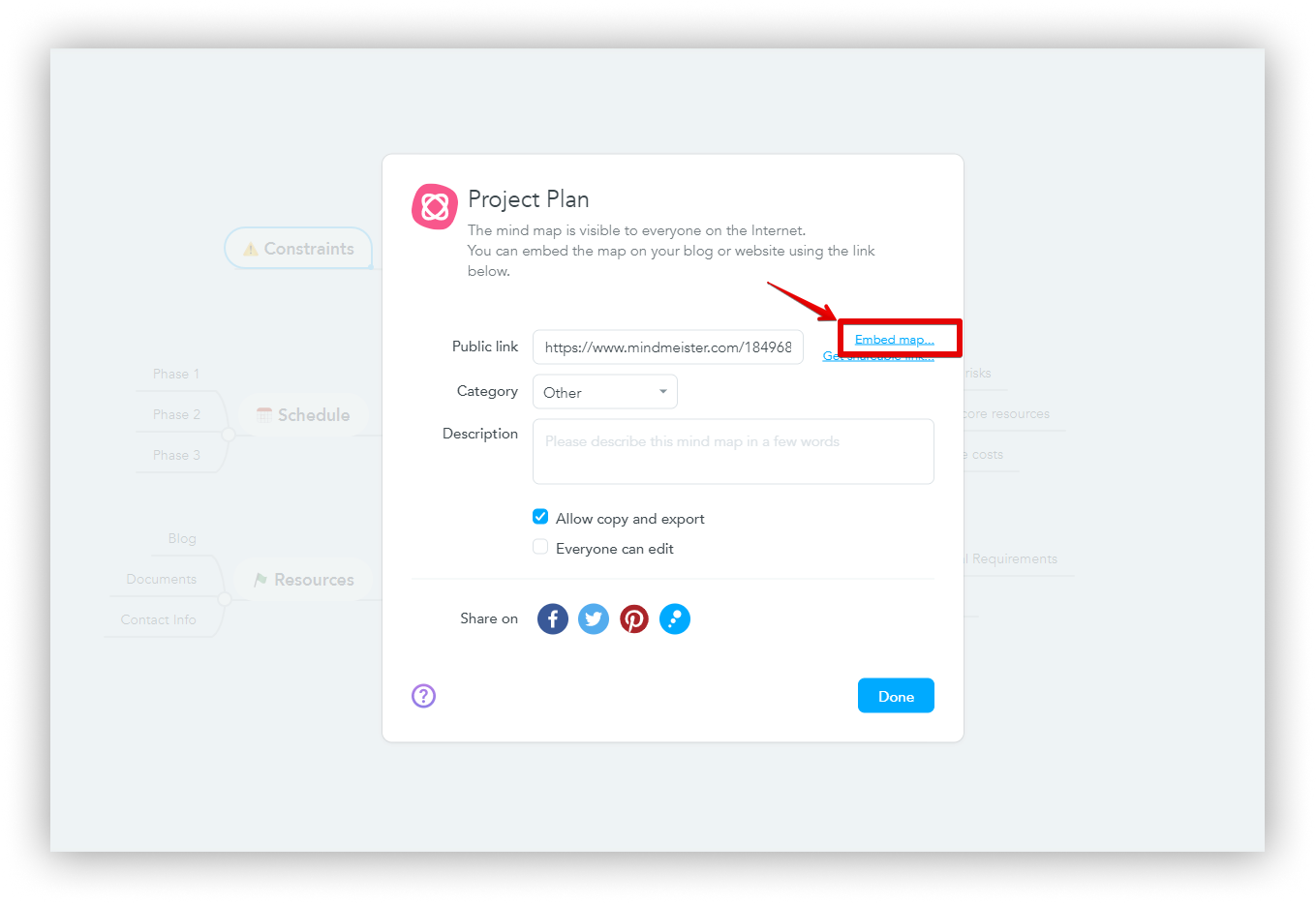 Specify settings and copy the code.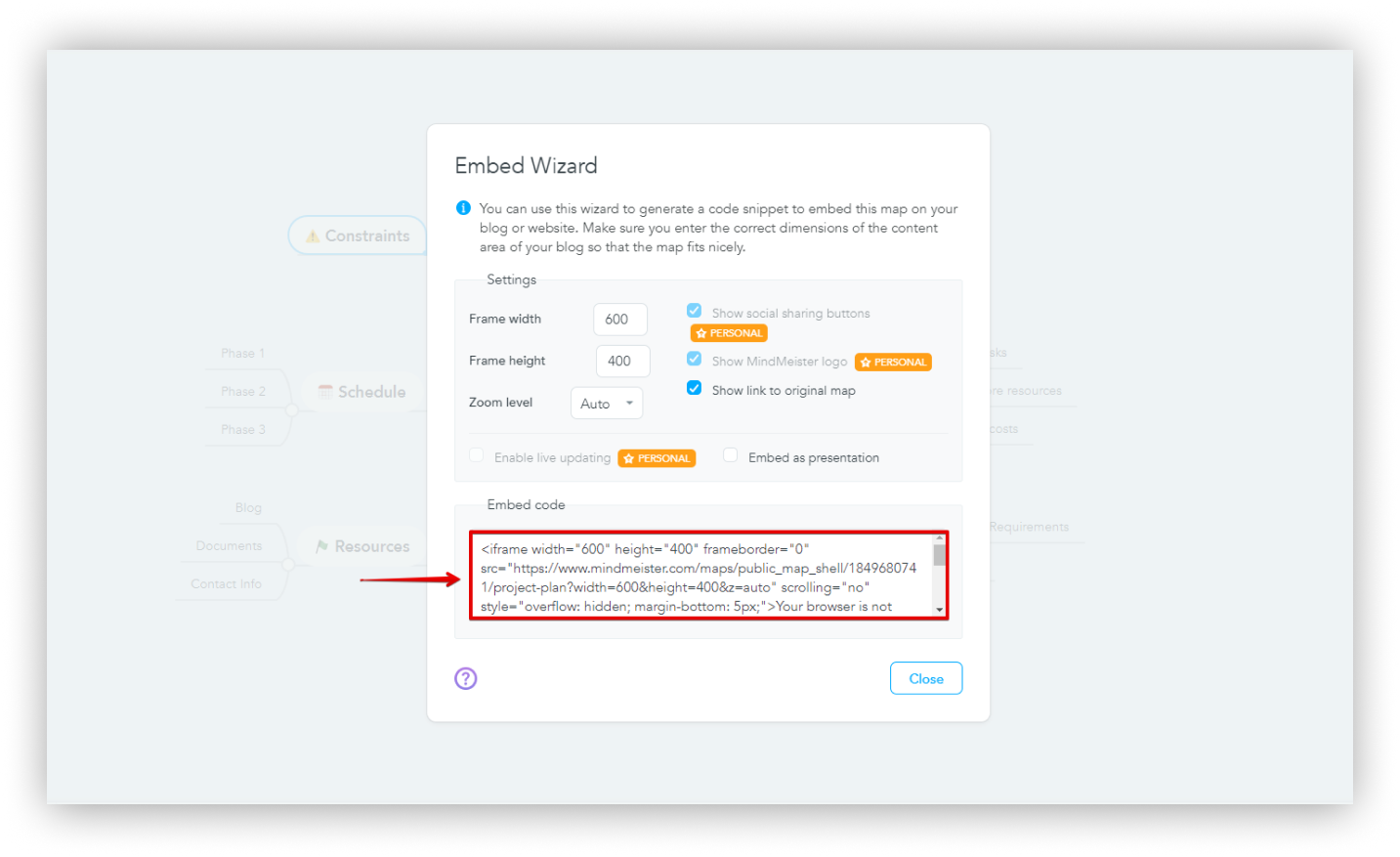 How to insert an embed code into Nimbus Note #
Go to Nimbus Note and open the page you want.
Select Embed and paste the code with MindMeister.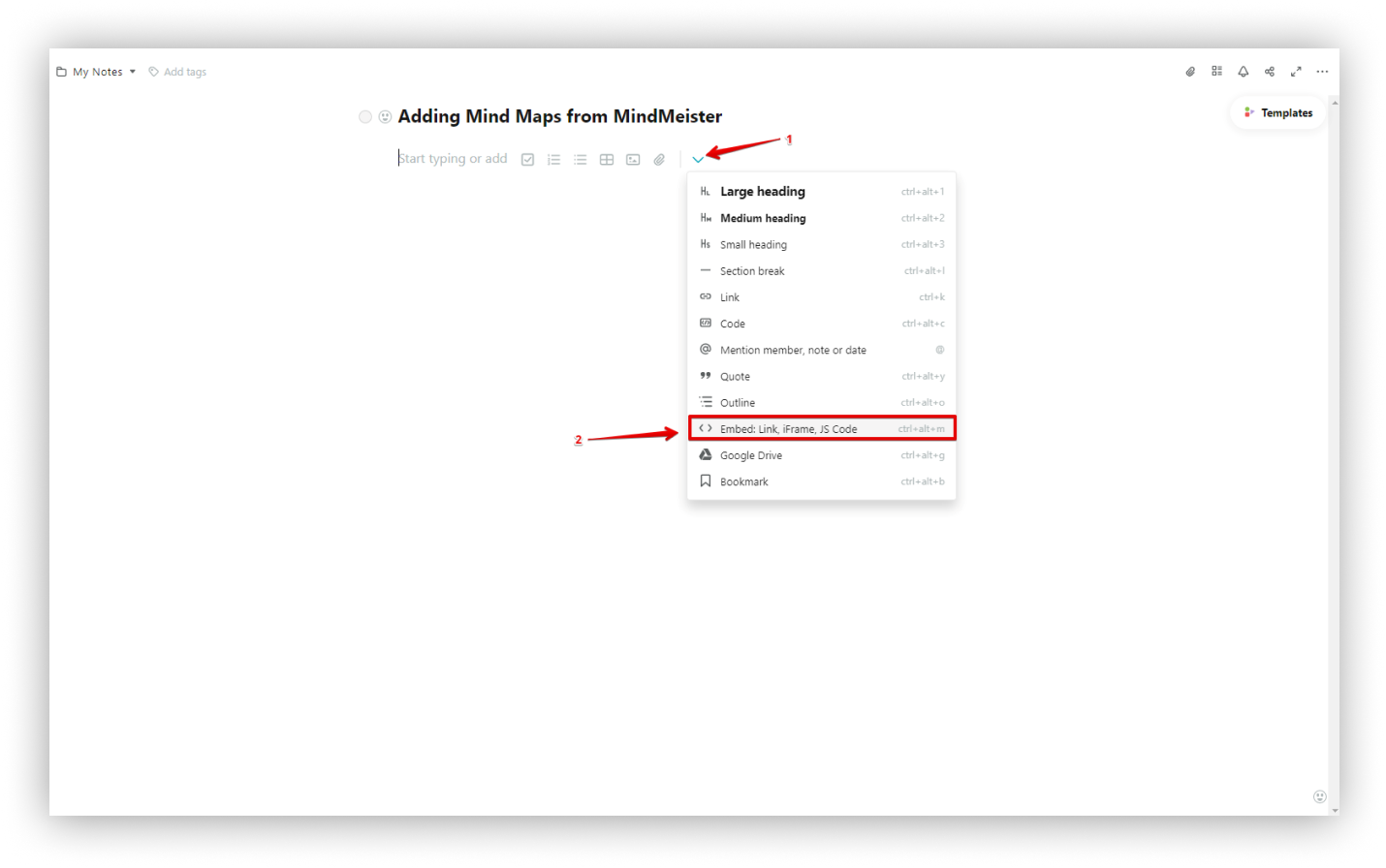 Everything is ready – Mind Map is added to the page!