Here you can find out everything about making a backup copy and exporting your data.
Nimbus Note provides you two options: Server backups and Bulk export into HTML or PDF
Bulk export into HTML or PDF #
Use the desktop version of Nimbus Note to make bulk export of all pages (including pages from the old editor)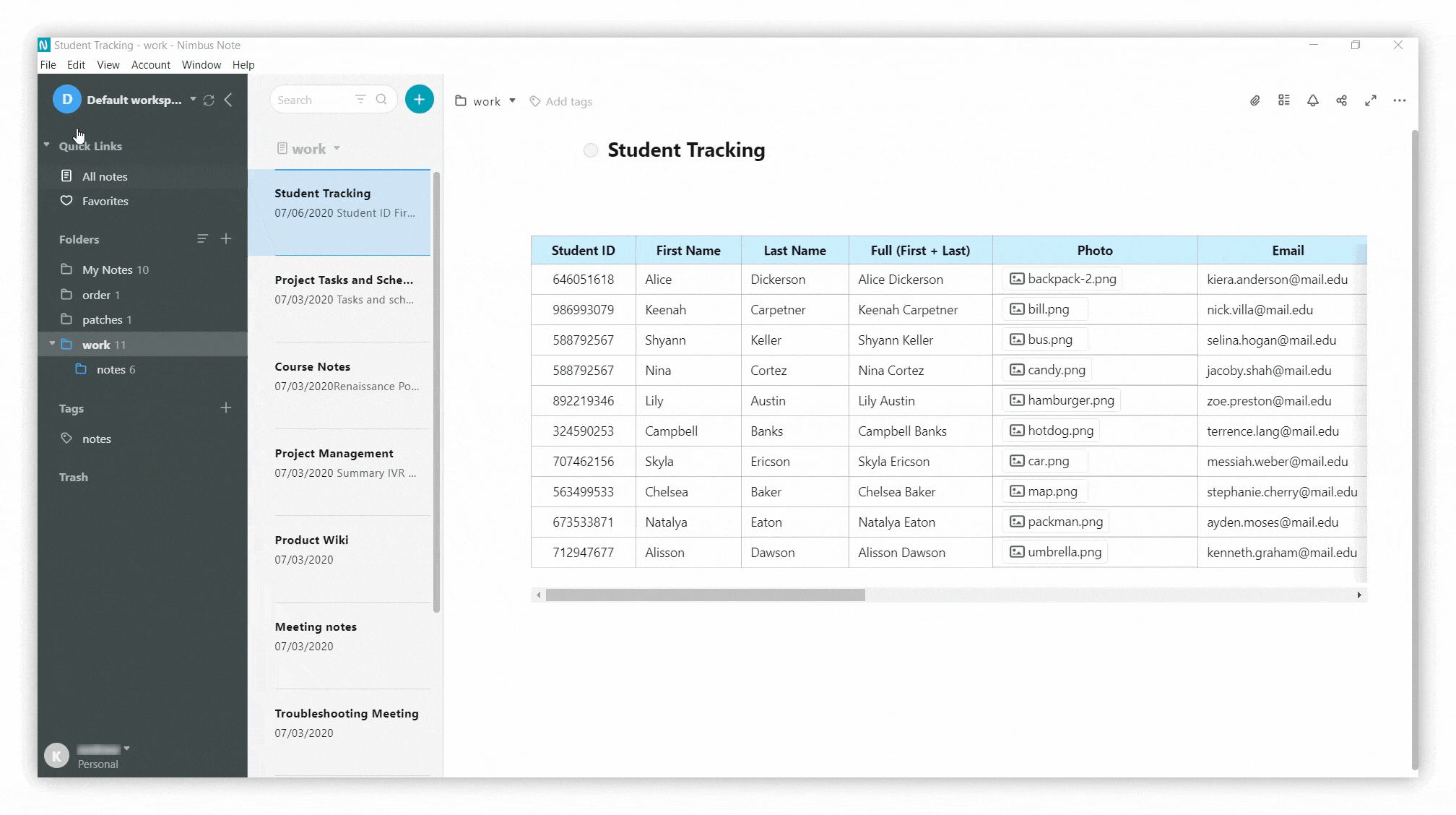 Click on File, select Export all pages
In the next dialogue box choose what you need: Export to PDF or HTML
Select a folder and export will start
After the export finishes, you can open the folder to which all the pages were exported
Attachments and files will also be saved in the Assets folder during exporting to HTML
☝ Note: You can also always click on Cancel during export. The export will stop and the folder will not be created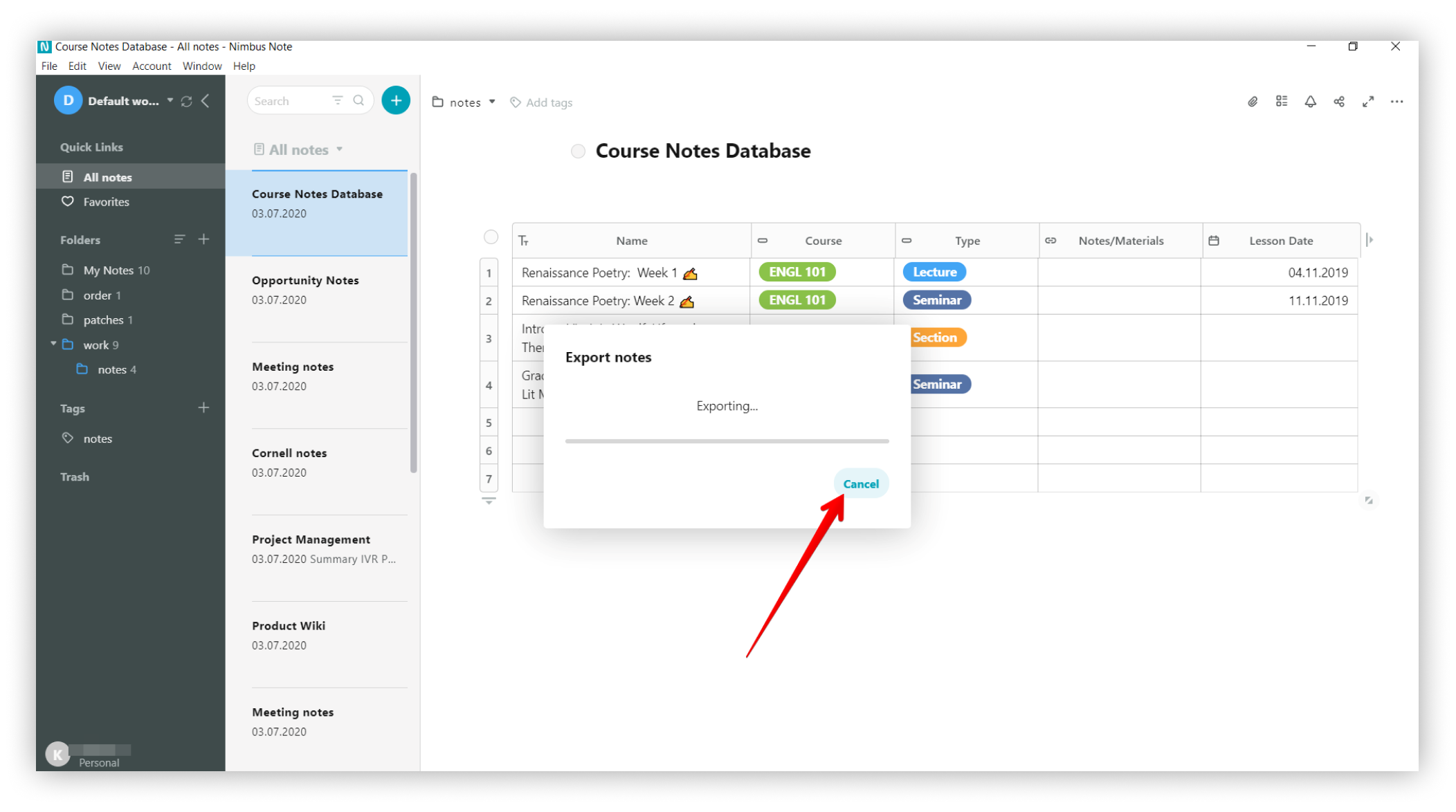 Export of folder with pages #
make a right-click on the folder and select Export pages
☝ Note: If your folder contains subfolders with pages, then when you export the main folder, all subfolders with pages will also be exported.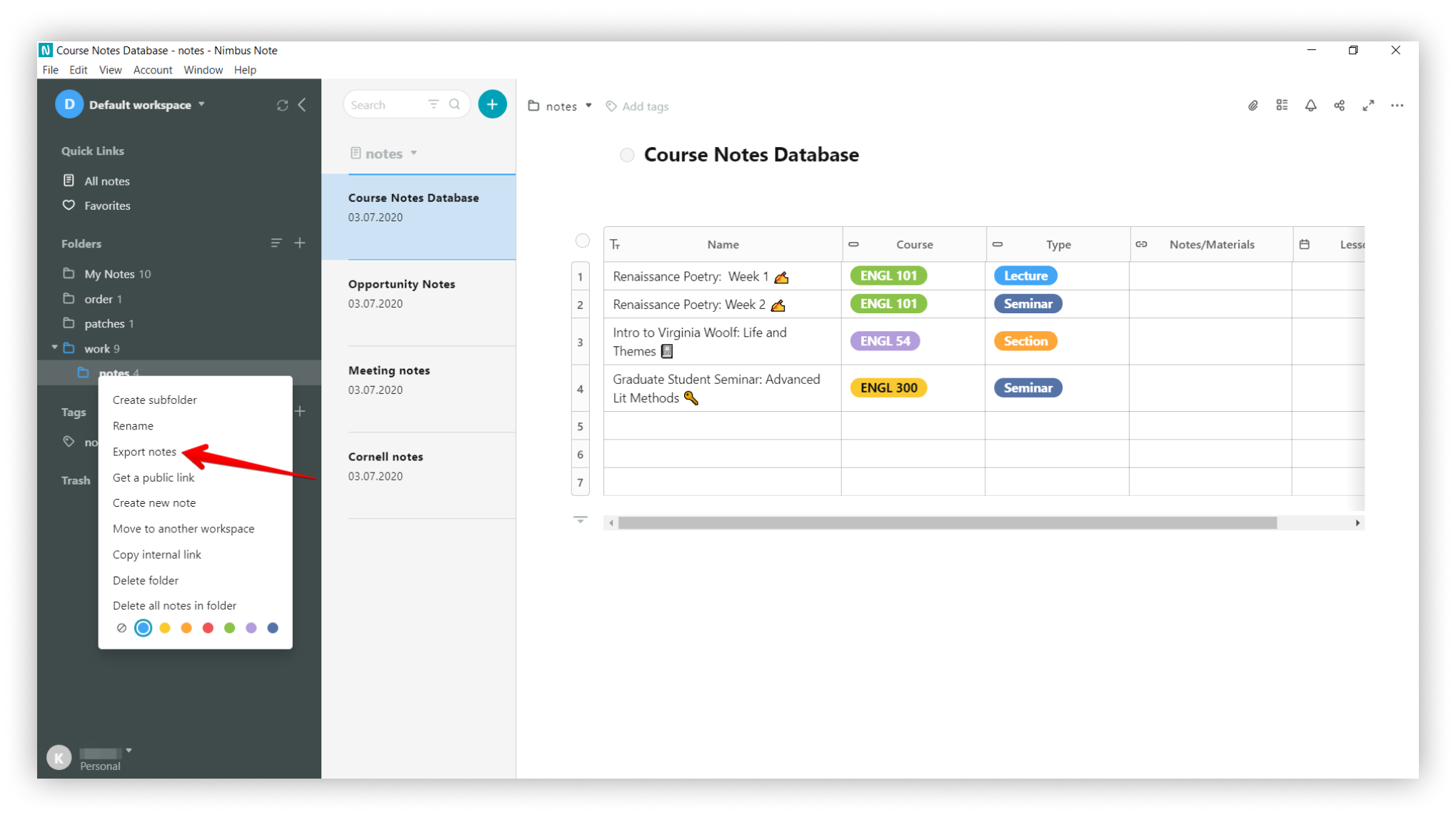 Export of one page #
Open the page and select the three dots menu
Choose Export page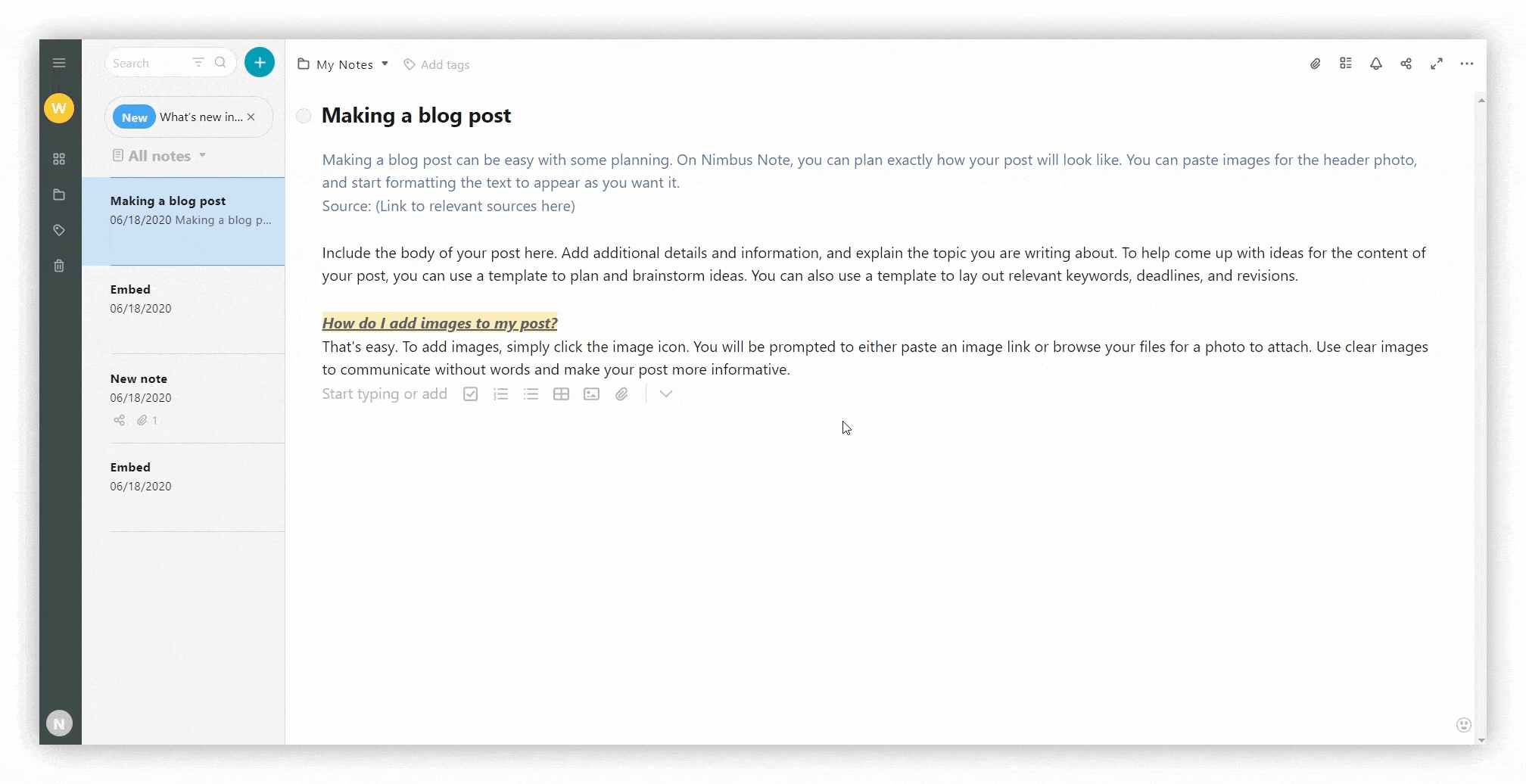 ☝ The export to HTML and PDF in mobile applications has not yet been implemented, but we are working on this!
Server backups #
You can always restore pages/folders with backups that Nimbus page automatically creates every week. The data will be restored to new pages and folders.
☝ Note: Old pages and folders will not be deleted
👉 Only users of Nimbus Note premium plan can restore data from backups.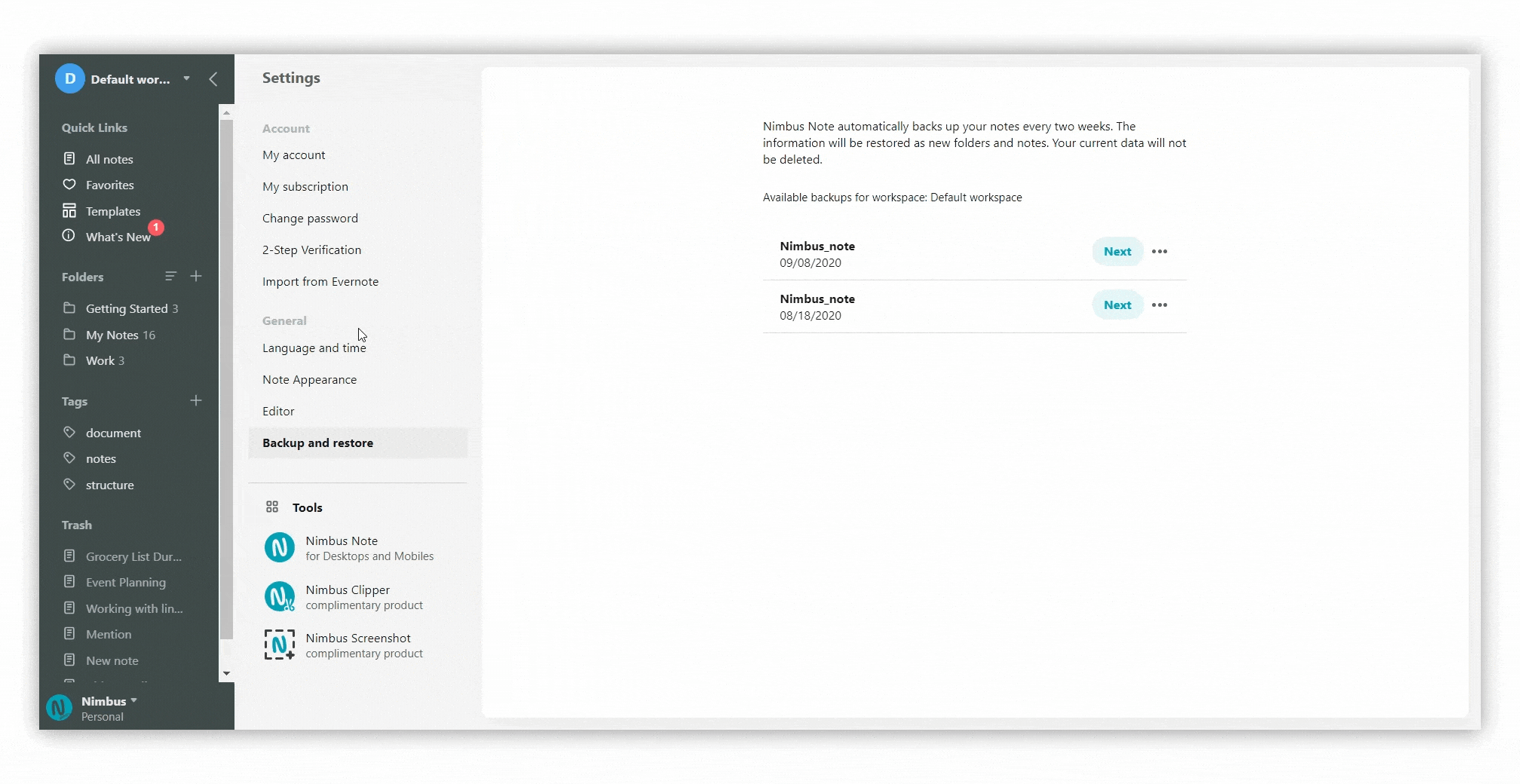 go to the Account Settings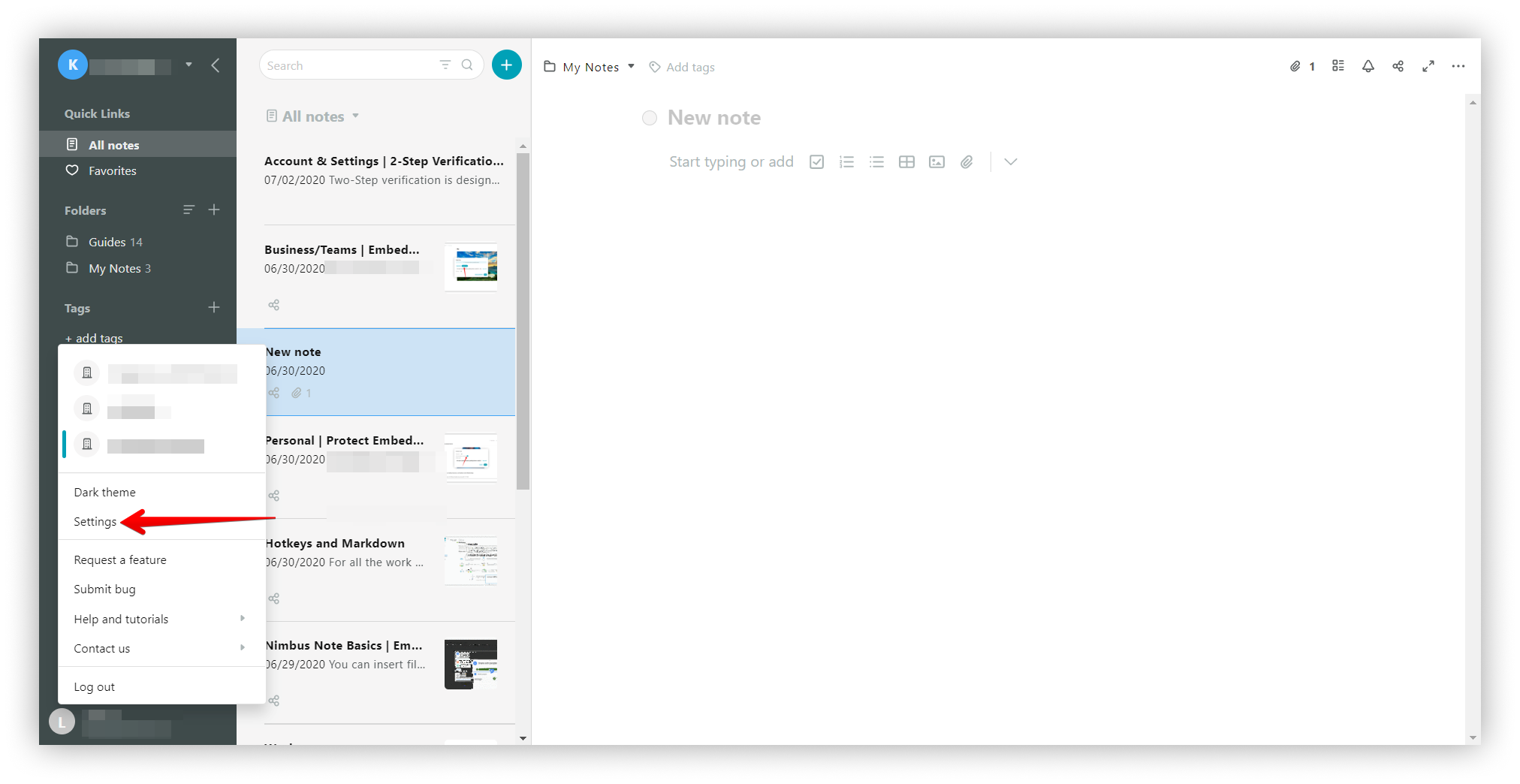 choose Backup and restore and in the appearing window select the backup for the date you want and click Next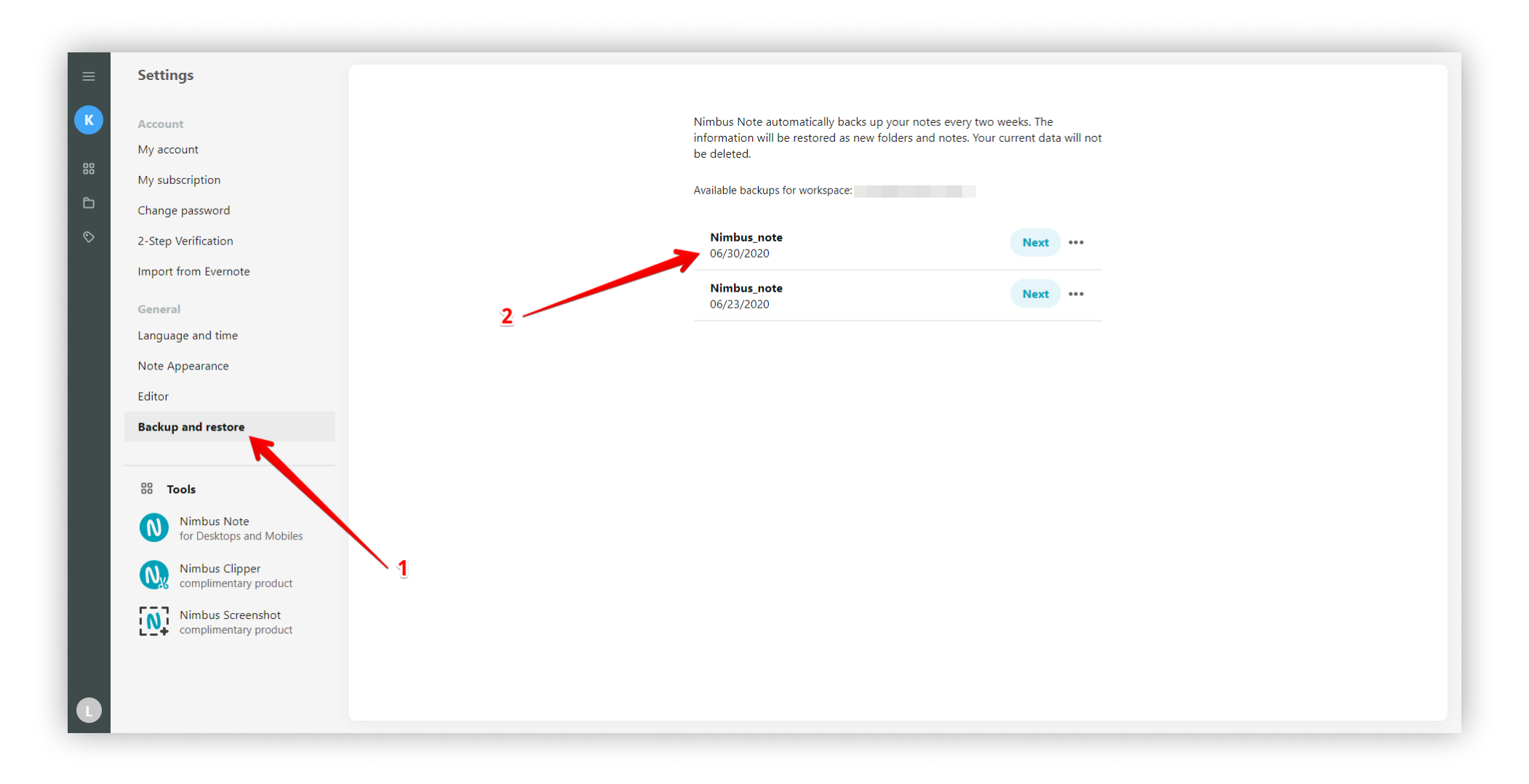 Choose the folder and select the page (or pages) you want to restore and click on Restore
Сheck the box next to the folder if you want to restore all pages in it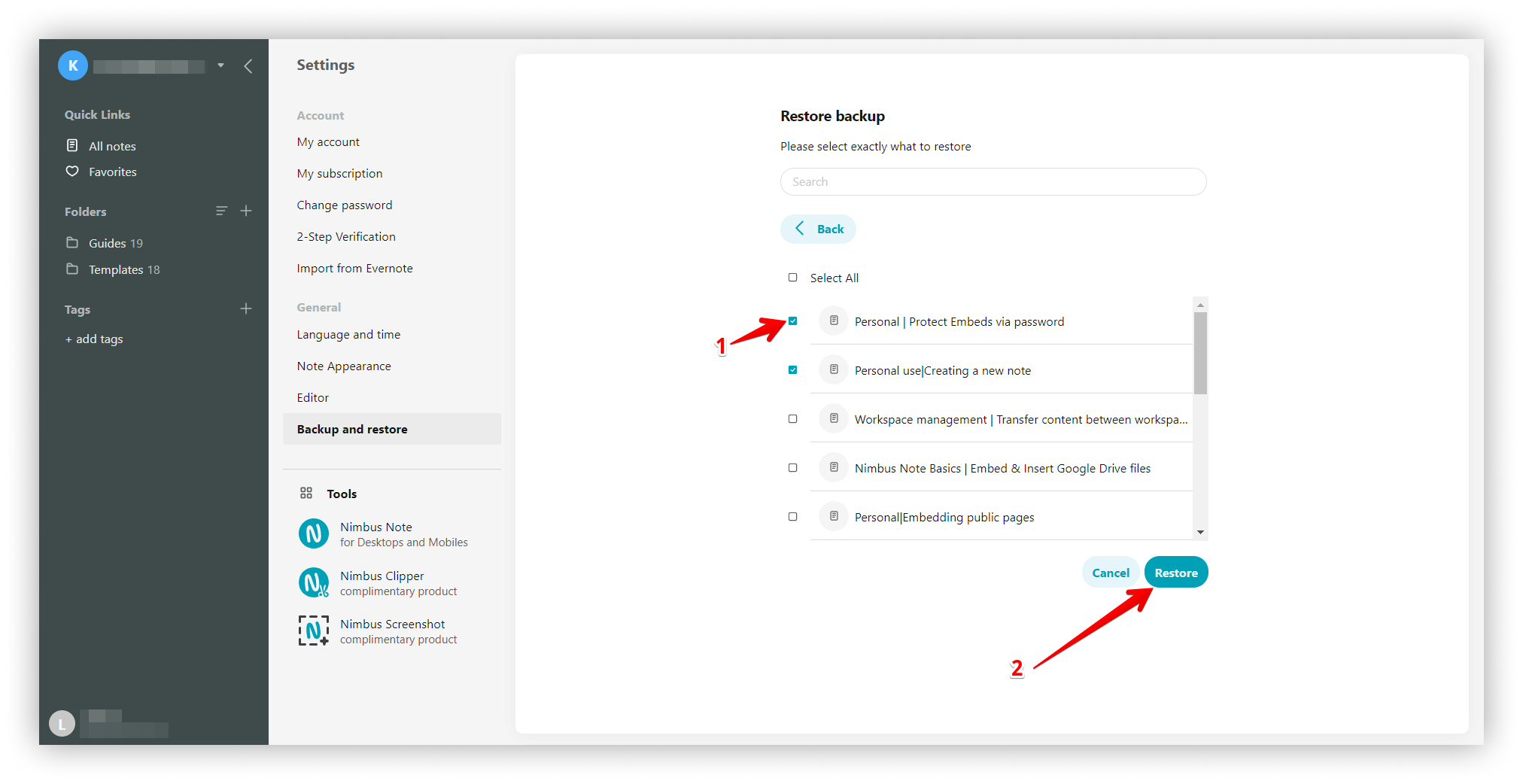 ☝ Note: You can use the search if you cannot find the page or folder in the list.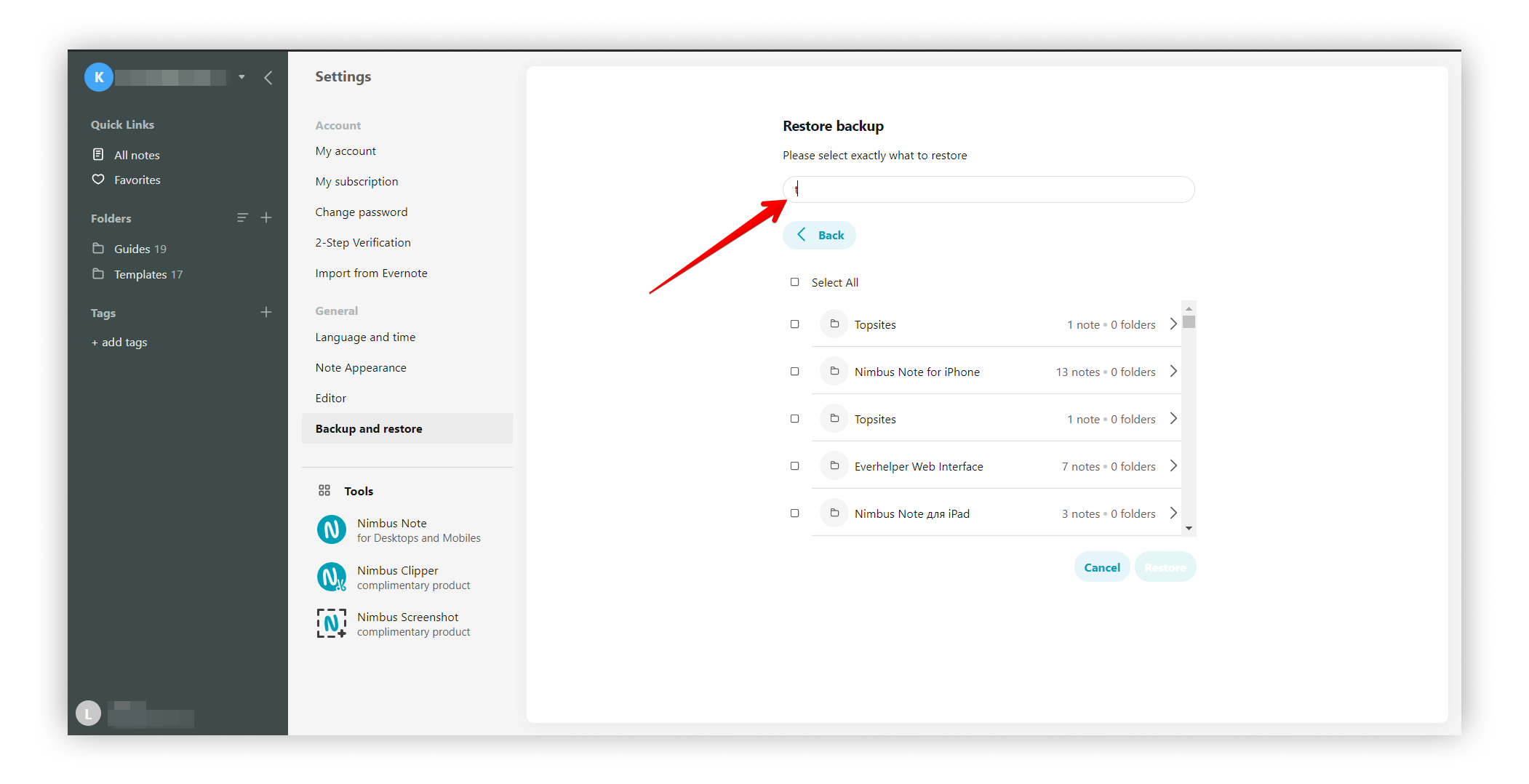 Limits #
Nimbus Note automatically backs up pages every week
For Pro account owners, Nimbus Note stores the last 10 backups