You can add new pages to the portal not only from the customizer, but also directly from the web client. This greatly speeds up the process:
Create a page.
Add the page and publish it in the portal.
The steps are very simple and fast!
🚩 New pages will be added to the top of the sidebar. Later, you will be able to manually move them to the correct place.
How to add a page to the portal from the web client:
Open the desired page in the web client.
Click on Add to Portal.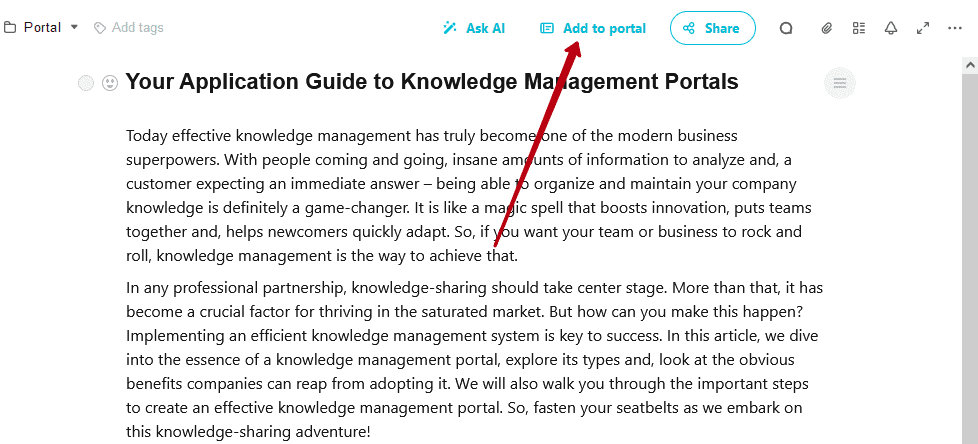 In the popup that appears, you will be able to change the name of the page in the portal (if needed) and also publish it immediately.
Click on Add page.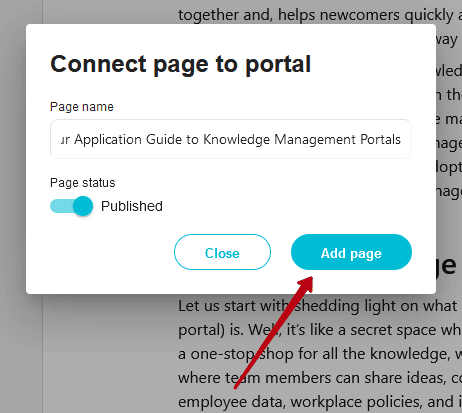 Congratulations, the page has been added to the portal! The icon of the added page will change.