In Nimbus Note, you can customize the appearance of the web client. You can:
Disable unnecessary items in Quick links (Templates, What's new, etc.)
Add your links to Quick Links
Disable the Templates button in pages
Disable unnecessary items in the lower-left menu (for example, links to contacts).
Hide the mention about Nimbus in Settings.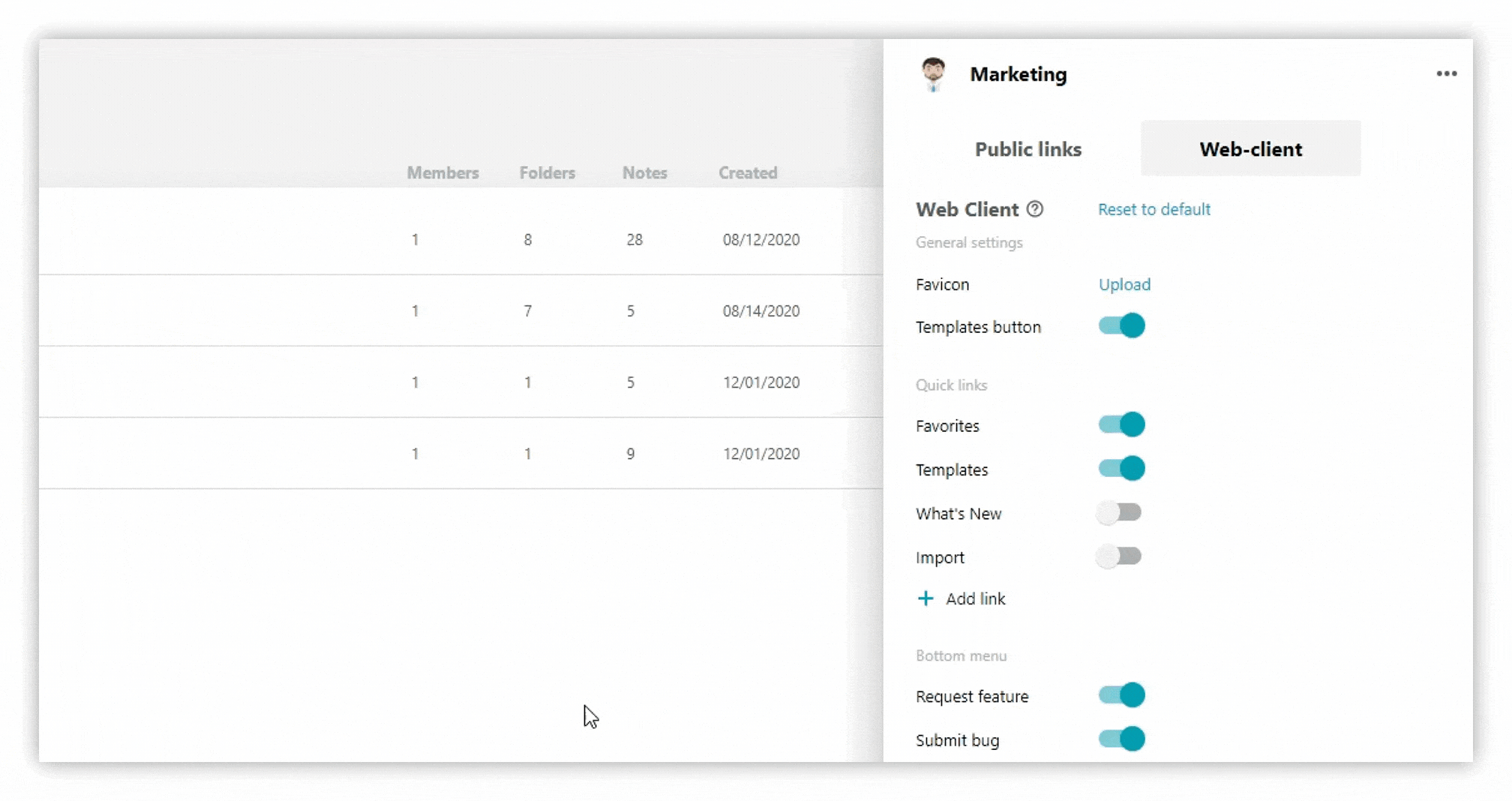 ☝ Note: You can customize the appearance for each workspace in the web client.
To tailor the look you want, follow the steps below.
Open the business organization dashboard at https://teams.nimbusweb.me.
Go to the Workspaces page.
Click the menu of the desired workspace and select Branding : Web client.
Next, a menu will open, allowing you to change the appearance of the web client.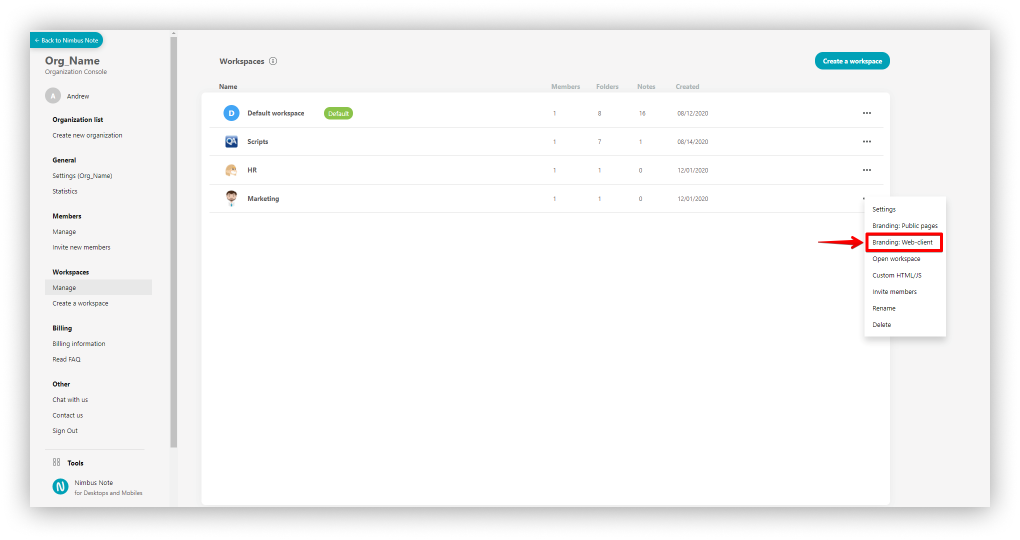 ☝ Note: Web client branding doesn't work in desktop applications.
Now let's see the appearance settings we can change ?
General Settings #
Favicon #
The favicon is a small icon that appears on a page's tab next to its name.
In Nimbus Note you can upload an icon to use as your favicon. To change the favicon, click on Upload and choose an image. In the future, you can change the favicon or erase it, in which case the standard Nimbus Note favicon will be shown.
Next, press on Save changes.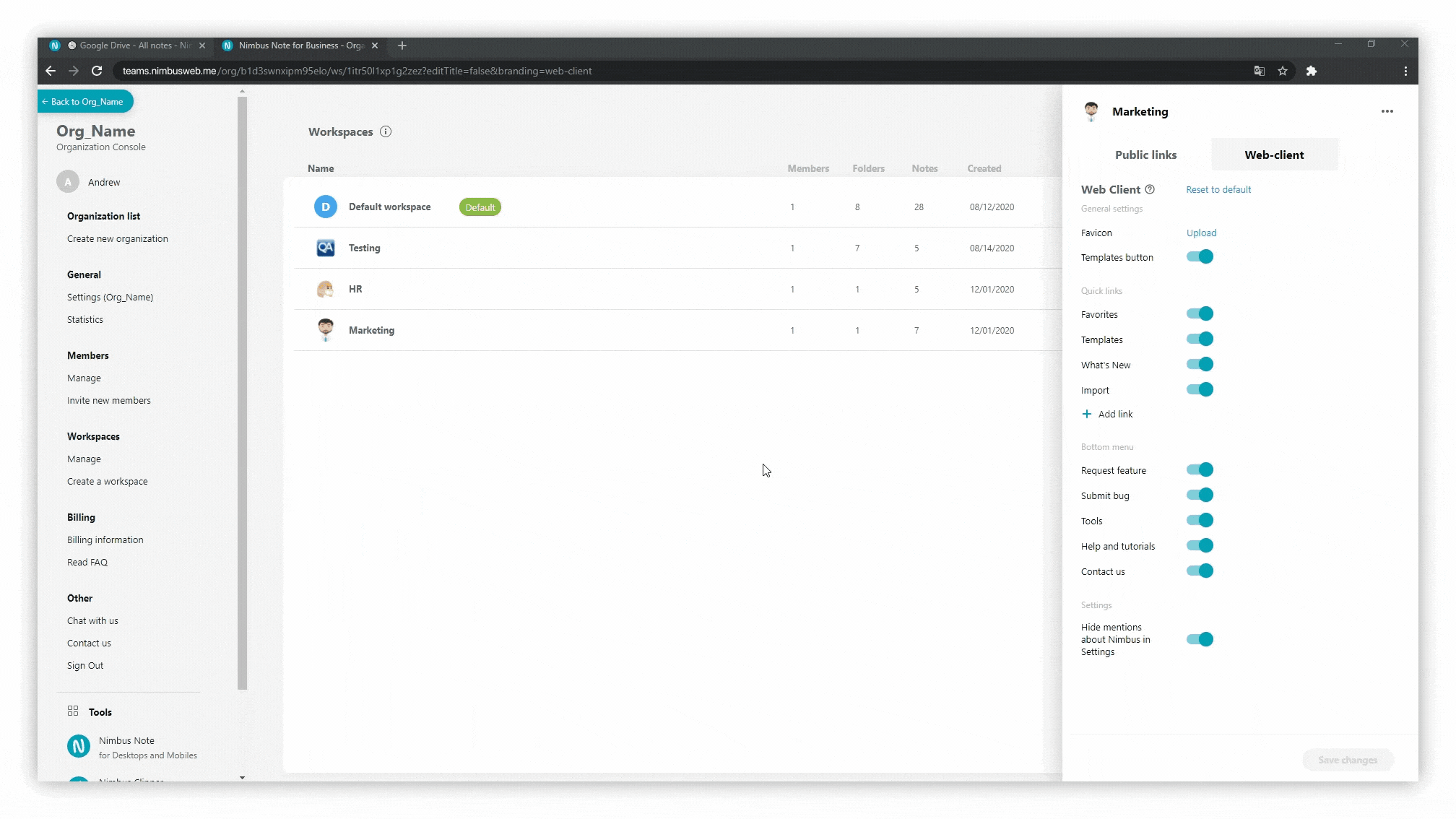 Templates button #
You can turn off the templates icon.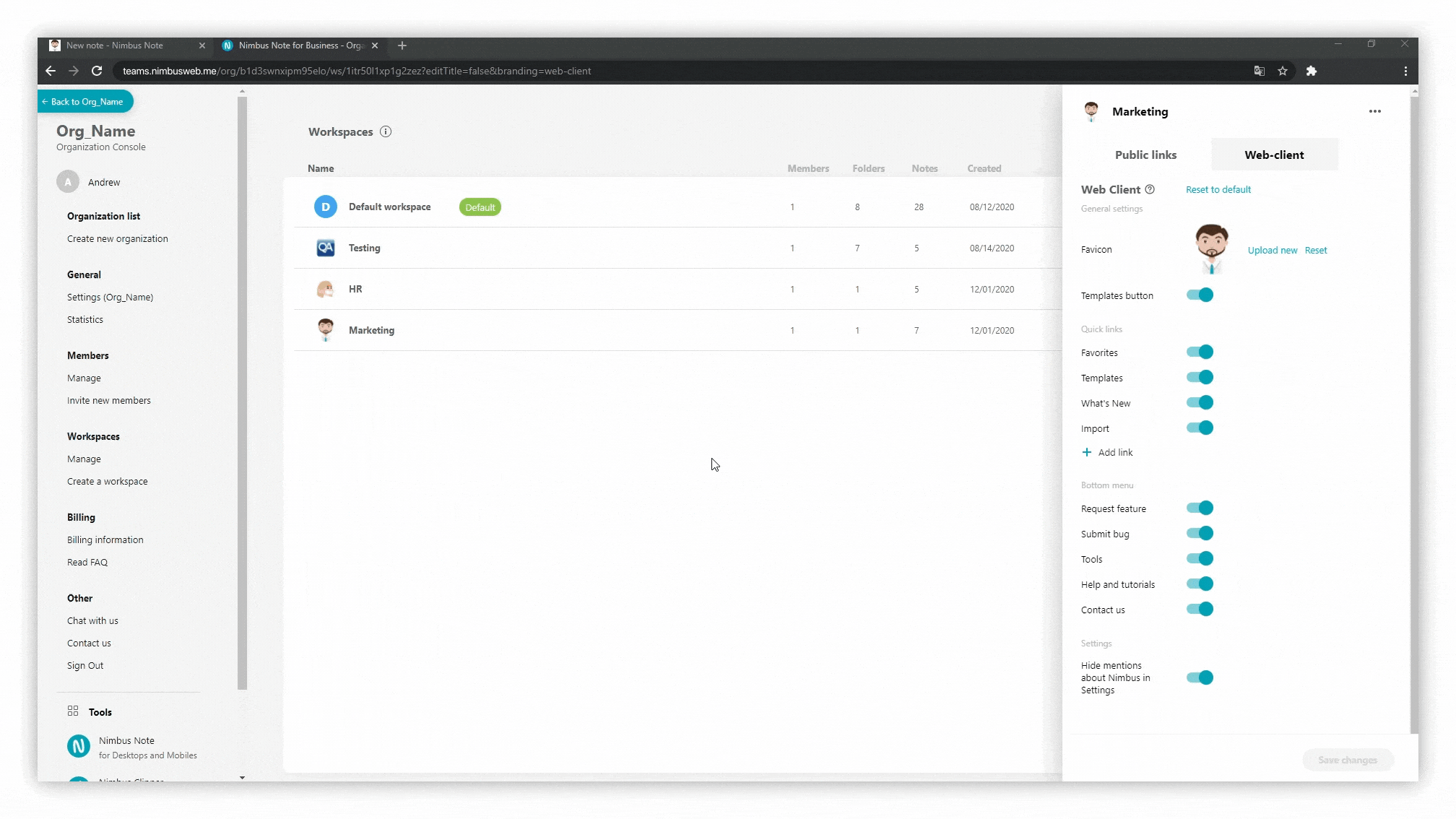 Quick links #
You can turn off:

Favorites
Templates
What's New
Import.
Click on Save changes after making changes.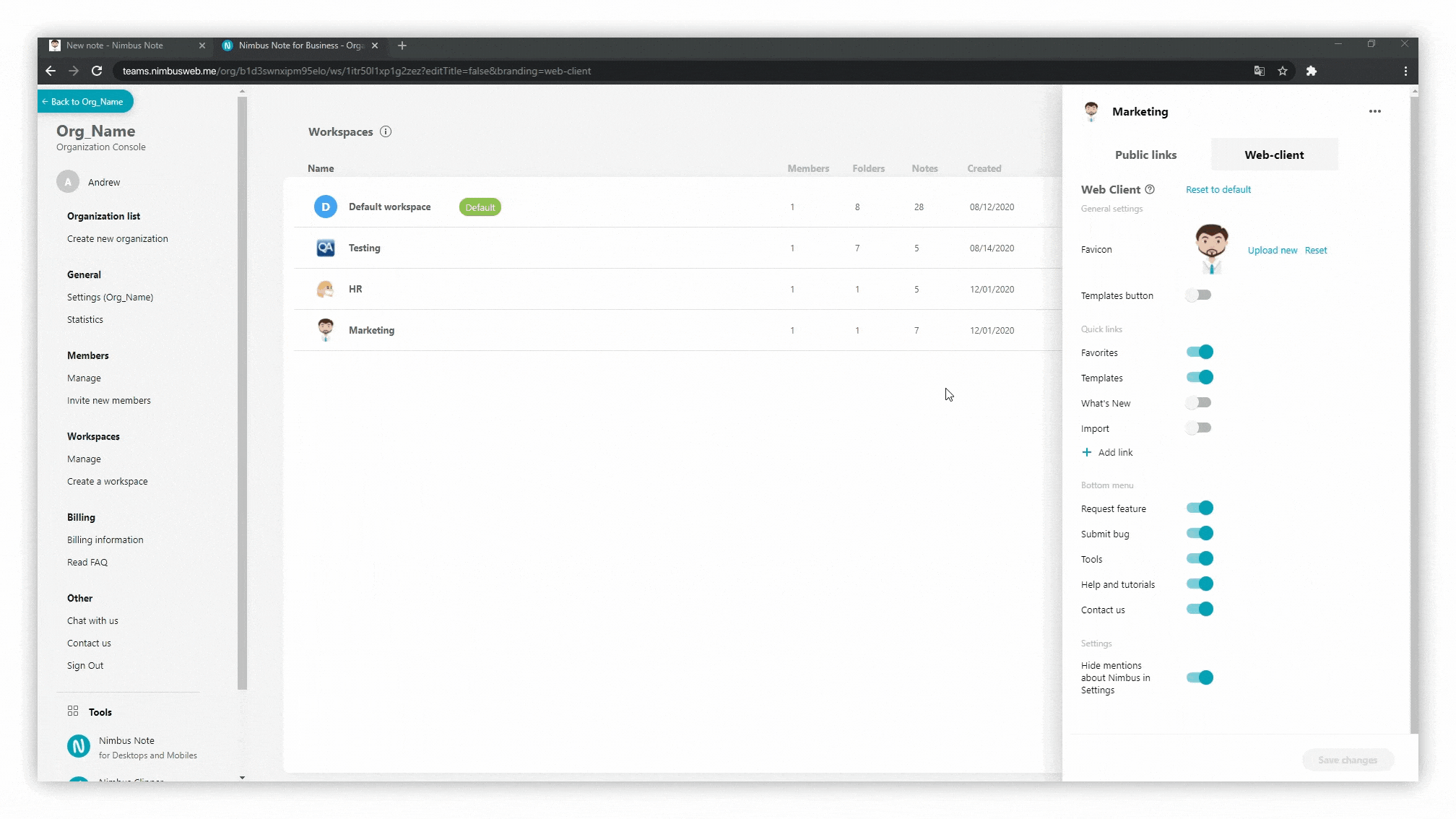 Add your link #
Also, you can add your link to Quick Links.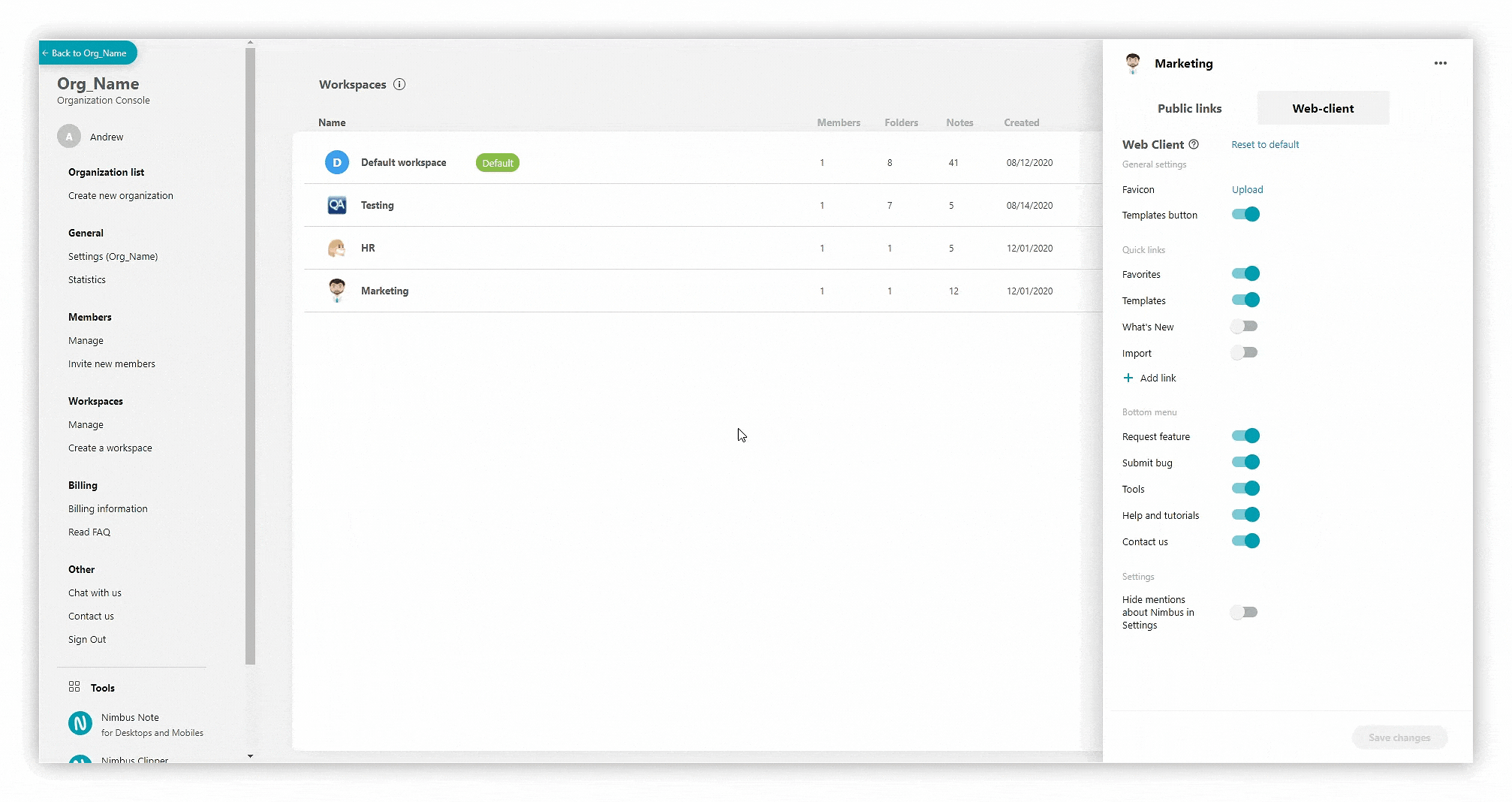 Links open in a new tab. You can also delete or edit the links.
☝ Note: If you remove all items with Quick Links and don't add any links, then only the All Pages item will be displayed.
Bottom menu #
You can remove from the menu the following items:
Request feature
Submit bug
Tools
Help and tutorials
Contact us.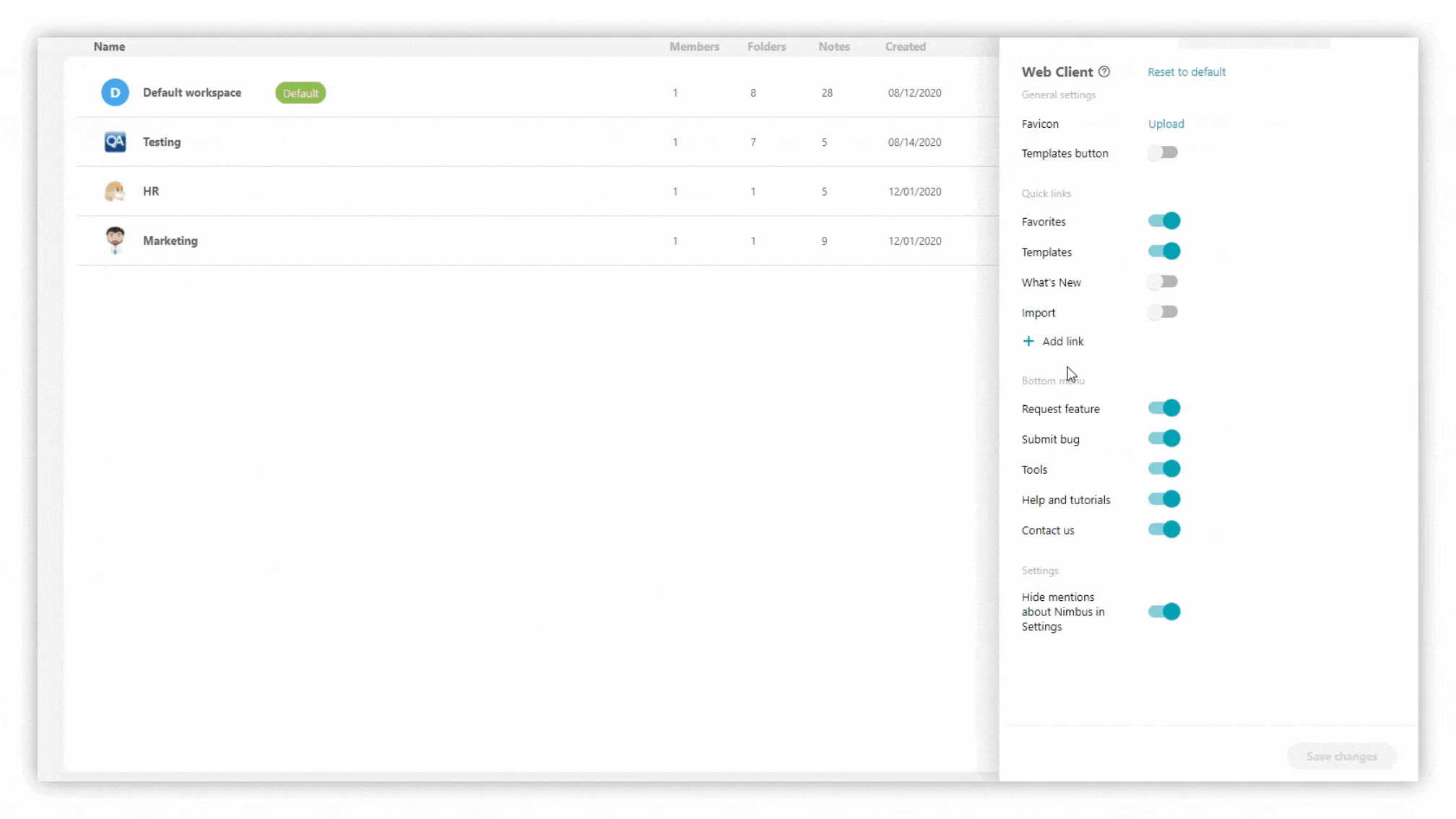 Nimbus mentions in Settings #
You can hide or show the mention about Nimbus in Settings: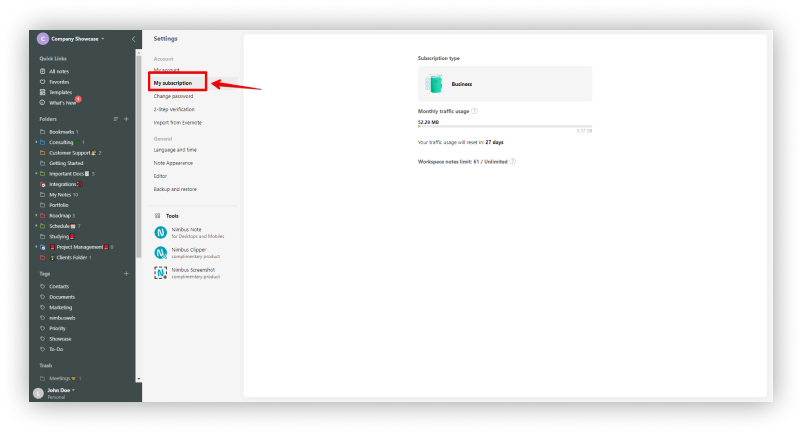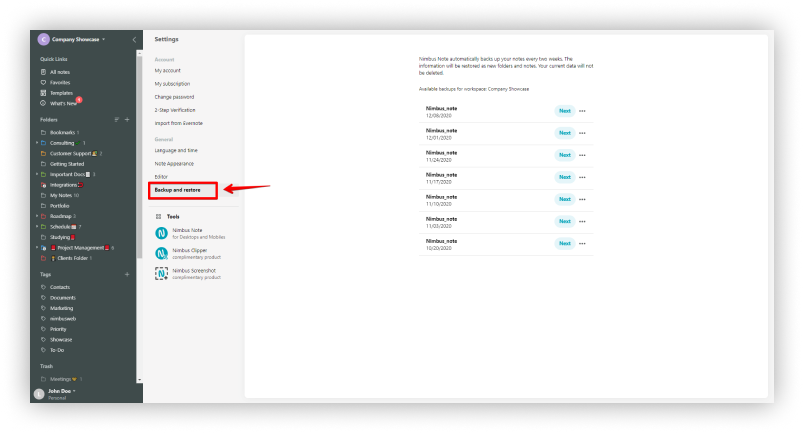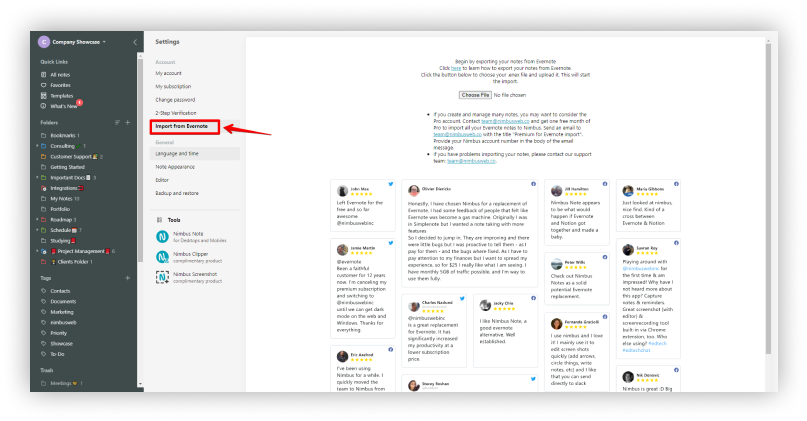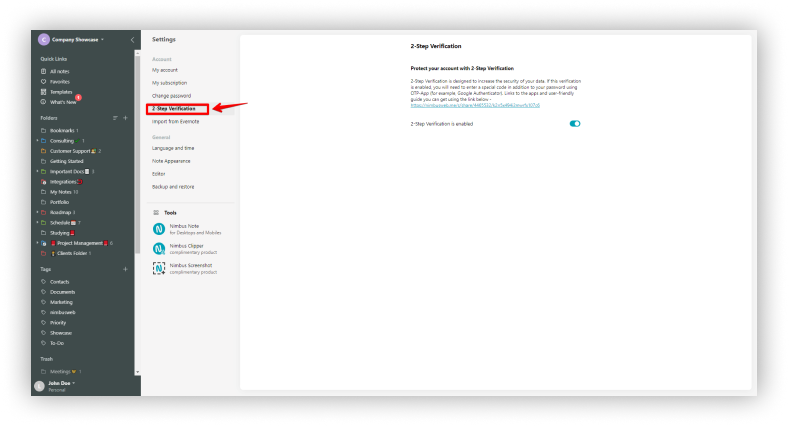 ☝ Note: You can also reset all changes by clicking on Reset to default.