Tips and Tricks #
Need some help with the setting of your Portal?
The button "Tips & Tricks" is right here!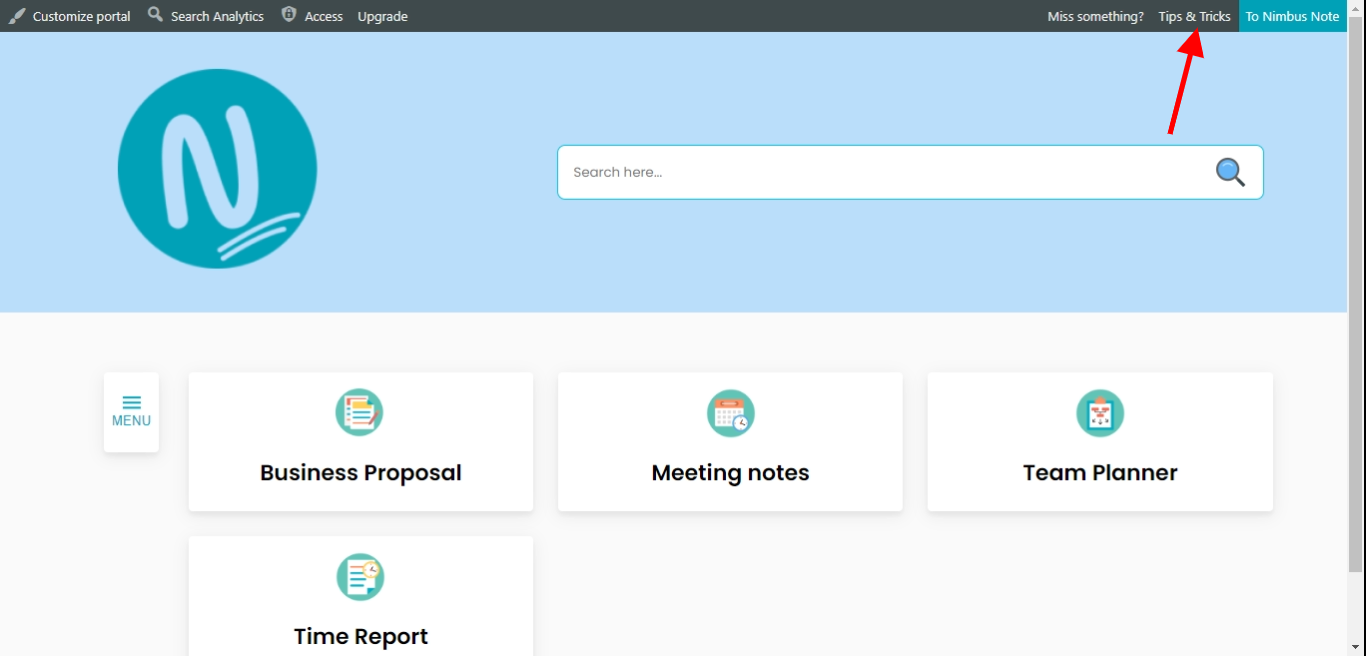 "Tips & Tricks" is provided with four helpful tours:
Intro tour: includes the tricks of "Customize Portal";
Permission management: shows the tips of the "Access" to your Portal and Builder Console;
Search analytics: includes the tricks of the built-in analytics;
Custom domain: shows you how to make your Portal more branded with your domain.
You can see the progress bar and checklist of tours that you have finished or not.